For Alicia Zeek, there was little doubt who the individual appeared to be in her baby daughter Briella's sonogram.
"To me, it's Jesus," she told WPMT-TV.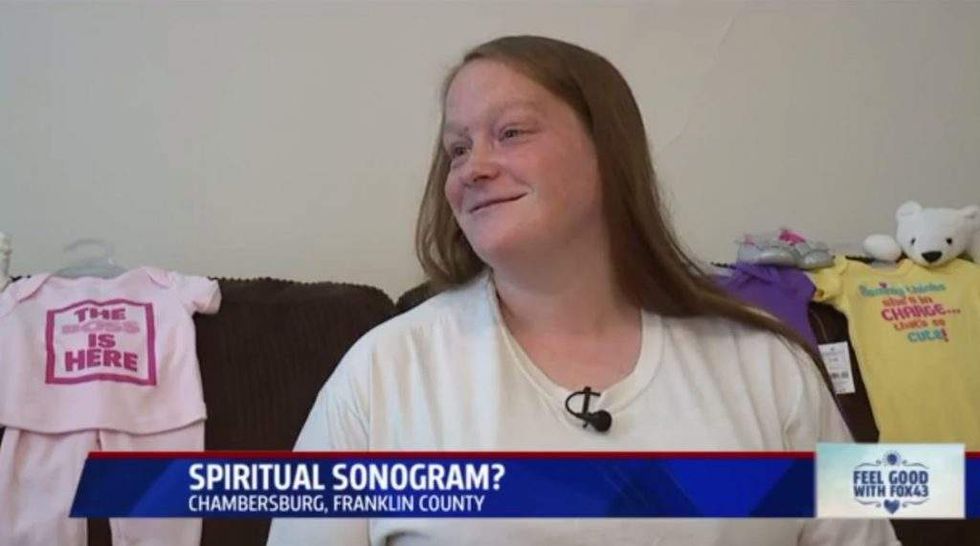 Alicia Zeek (Image source: WPMT-TV video screenshot)
The dad, Zac Smith, told the station that when he saw the sonogram "it almost brought tears to my eyes ... I was speechless, I just couldn't believe it, I really didn't believe what I was seeing."
The Chambersburg, Pennsylvania, couple told WPMT that while they're not very religious, they nevertheless saw a man dressed in a robe with a crown of thorns looking right at their baby in the sonogram.
"This is distinct," Smith told the station. "I mean, there's another face looking at my daughter!"
Zeek's first reaction after seeing the image at their ultrasound appointment?
"I blinked a lot, to kinda make sure I was really seeing it," she told WPMT.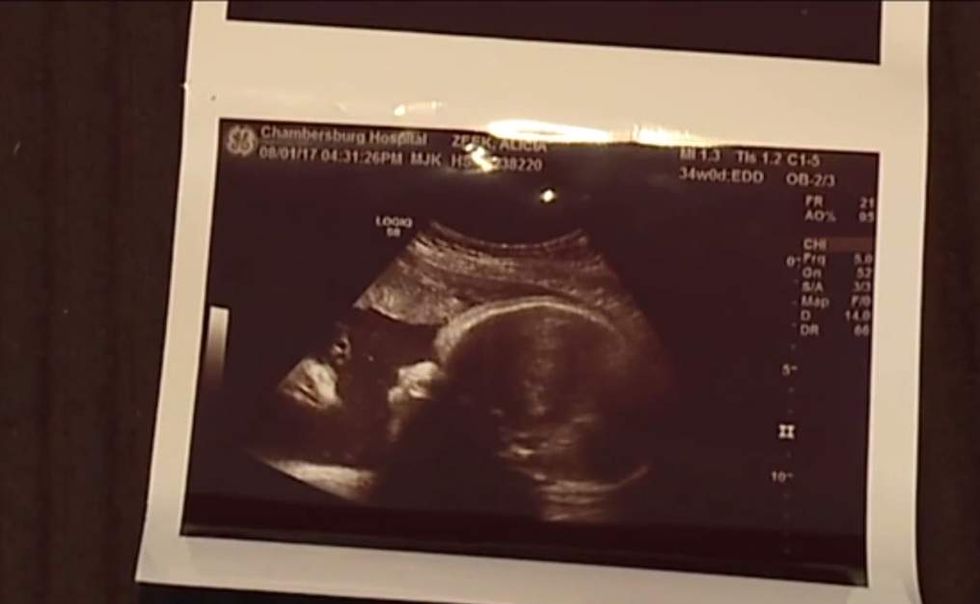 Image source: WPMT-TV video screenshot
The bottom line is that the image has provided the couple with a measure of peace and comfort, the station said, as there were complications with Zeek's first two pregnancies. Zeek's first daughter was born with preaxial polydactyly, which means she had an additional digit on her hand — in this case, an extra thumb, WPMT reported.
Zeek's second child, a boy, had a complicated labor which nearly took the mom's life and her son's life, the station said, adding that he was born with a cleft lip and palette.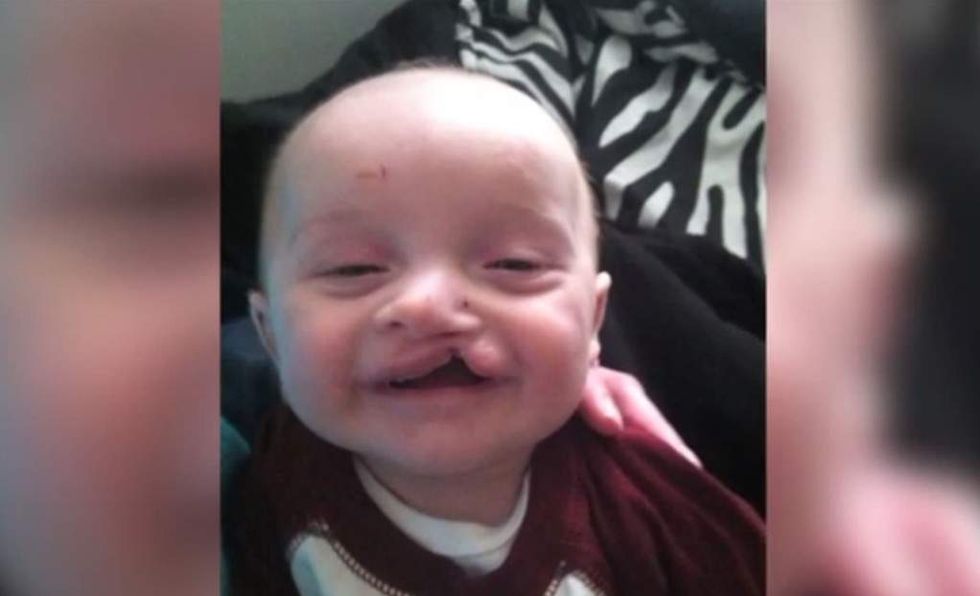 Image source: WPMT-TV video screenshot
So they were understandably nervous about their daughter on the way, WPMT reported.
But when the ultrasound technician told the couple Briella looked happy and healthy, Smith told the station he and Zeek looked at the sonogram — and then he told her, "Look babe, we have nothing to worry about."
Smith said to WPMT that the image is a heavenly sign: "The angel or God or Jesus, however  you want to propose it, I look at it as my blessing."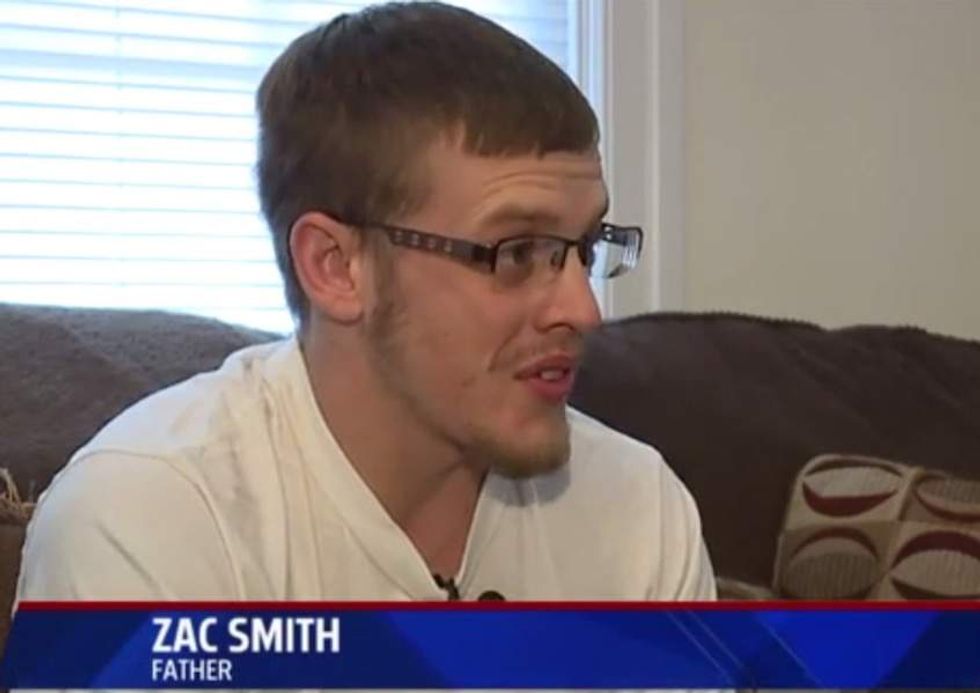 Image source: WPMT-TV video screenshot
And there's more good news. The same day the WPMT segment aired this week, Briella was born healthy.
The station said that after everything that's transpired, the couple is thinking about going to church.