Texas residents along the coast are preparing for the largest hurricane to make landfall in the United States since 2005 when Hurricane Wilma struck along Mexico's Yucatan Peninsula and Florida. Here's what you need to know:
The quick facts
Hurricane Harvey is expected to make landfall Friday night or Saturday morning.
Harvey was updated to a Category 2 hurricane with winds up to 110 mph, the National Hurricane Center said as of 9 a.m. CST Friday.
The hurricane is on track to be at least as bad as Hurricane Wilma, which struck the Gulf Coast in 2005, the Press Harold reported.
Corpus Christi, which is likely to be in the eye of the hurricane, could see between 15 and 20 inches of rain.
A hurricane warning was issued for Matagorda, Jackson and Calhoun counties in Texas, KPRC-TV reported.
Texas Gov. Greg Abbott ordered 700 members of the Texas Division of Emergency Management, which includes Texas Army Guard, Texas Air National Guard and Texas State Guard, to activate ahead of Hurricane Harvey's landfall, the Statesman reported.
Hospitals in Corpus Christi evacuated 10 babies from the NICU in a mission they called the "teddy bear transport program." The babies were flown to Fort Worth because they are considered acute, meaning they need special technology, such as ventilators, KDFW-TV reported.
The warning
Gov. Abbott has encouraged residents to listen to local authorities and evacuate when told to do so. His team has continually updated his Twitter account with the latest Harvey-related information.
Urging Texans in the pathway of #Harvey to heed warnings from local officials & adhere to all evacuation orders. https://t.co/wJ9fksX5Nb pic.twitter.com/NNBUesBnD6

— Gov. Greg Abbott (@GovAbbott) August 25, 2017
Abbott said he spoke with President Donald Trump and has coordinated emergency resources with different federal departments.
Spoke with Pres. Trump & heads of Homeland Security & FEMA. They're helping Texas respond to #HurricaneHarvey. https://t.co/dr0rig9DNK

— Greg Abbott (@Greg Abbott) 1503614851.0
Amazing footage
NASA released photos of what the hurricane looks like from outer space: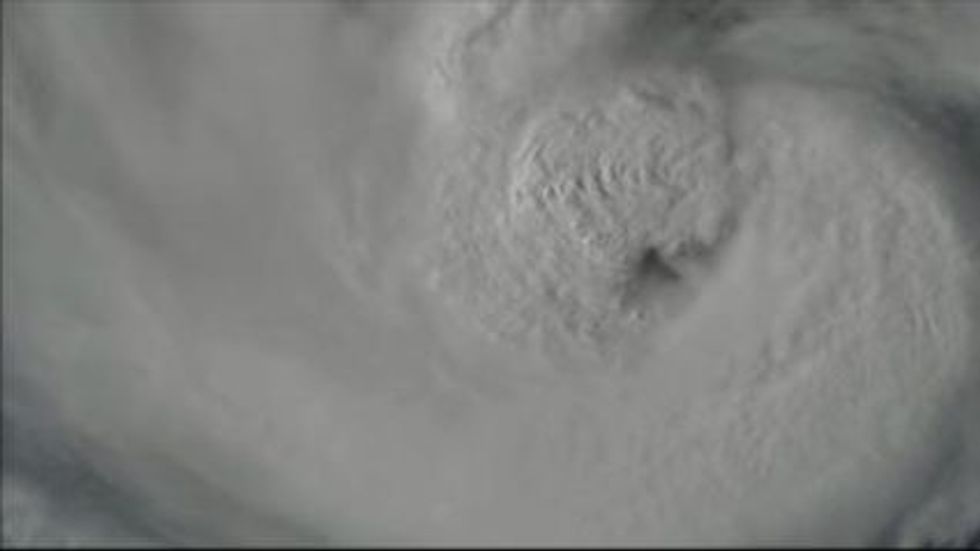 National Oceanic and Atmospheric Administration Hurricane Hunters fly through the eye of hurricanes to provide insight into storms as they approach land, the Advocate reported.