One would think such capers are foolproof. Then again, sometimes fools just can't help themselves.
Take what happened at a Cleveland Taco Bell about 2:45 a.m. on Wednesday, for example.
Police said five employees were inside the restaurant, WEWS-TV reported — with absolutely no customers around, Cleveland.com added — when a pair of armed robbers with bandannas on their faces strolled inside.
They weren't hankering for the Double Chalupa.
Instead, they ordered all the employees to the ground, police told WEWS. And the suspects walked up to the cash register, police told Cleveland.com.
But how could these fellas have known that three of the Taco Bell employees — two 19-year-olds and a 23-year-old — were about to serve them up with a lethal surprise?
Police said those three employees were armed — and they shot at the suspects, WEWS said.
One of the crooks got away on foot, Cleveland.com said, adding that employees ran out of the store and called 911.
But the other suspect? Not so lucky. De'Carlo Jackson, 24, was shot six times, police told Cleveland.com in a follow-up piece.
Officers found him unconscious with a faint pulse lying face-up on the floor with a loaded gun still in his right hand, Cleveland.com added, citing police reports. Jackson was taken to a hospital where he was pronounced dead, WEWS reported.
Arthur Giles, one of the restaurant's owners, told Cleveland.com the shooting was in self-defense and that none of the employees were injured. Police haven't identified the employees who fired the shots, the outlet said, adding that no arrests have been made and no charges have been filed.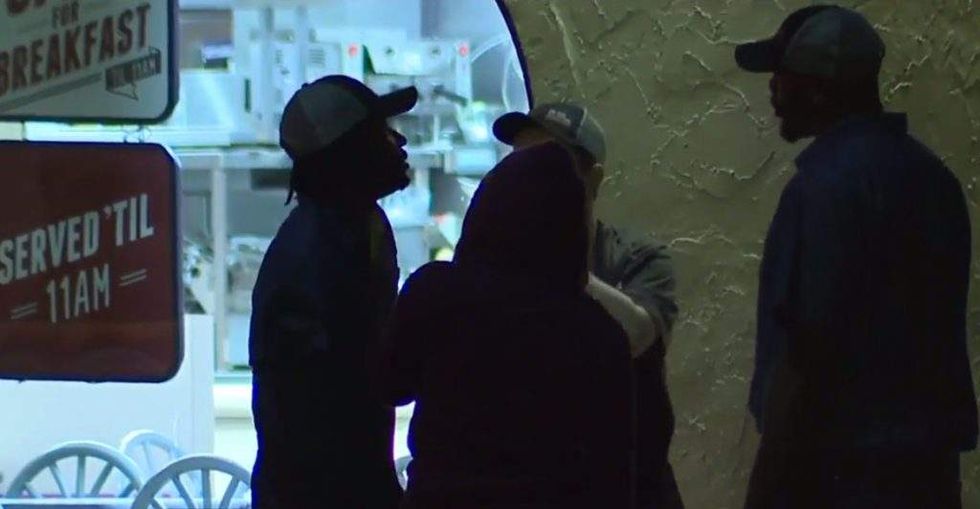 Image source: WEWS-TV video screenshot
Taco Bell said it's offering counseling for the employees. Here's the company's full statement, via WEWS:
Taco Bell and Sigma Bell, LLC., the franchise owner of this Cleveland, Ohio location, are shocked this happened at the restaurant. Our franchisee is fully cooperating with the Cleveland Police Department in their investigation. The employees are very shaken up from today's events, and our franchisee is offering them counseling.
As for what might happen to the employees who fired their guns, a local law professor weighed in.
"Whatever the corporate rules are, in terms of a criminal prosecution, they all have a right to act in self-defense if they reasonably believe that they're facing an imminent threat of death or bodily harm," Jonathan Witmer-Rich, associate professor at Cleveland Marshall College of Law, told WEWS.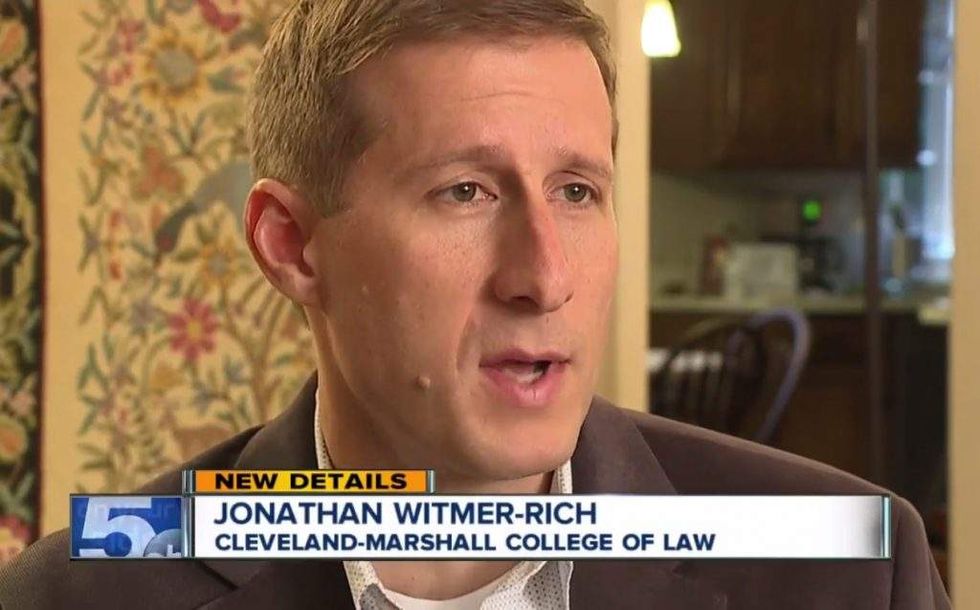 Image source: WEWS-TV video screenshot
He told the station that "the company running the place may have a policy about whether they want their employees armed or not armed. People are entitled to defend themselves under the law, and if they use deadly force that's legally justified."
One might conclude some Taco Bell employees are thinking outside the bun.