School Resource Officer Jack Taschner approached the stands during an Appleton East High School football game in Wisconsin on Friday, and by all accounts, the teens in the stands seemed to think Taschner was there to spoil their raucous fun.
But they were very wrong.
What happened?
As Taschner approached the stands, the cheering crowd immediately quieted.
When Taschner began speaking privately to one of the students, who was standing in the front, others students began to boo in a good-natured way.
What they didn't expect, however, was Taschner's rousing choreographed routine of a fan dance that mimicked a high-speed car chase.
The video, shared by the Appleton Police Department, was captioned, "No fun zone? Just when it looked like SRO Taschner was breaking up the fun during the Appleton East Football game, expectations changed."
Video of the incident has been viewed on Facebook more than 2 million times.
What was Taschner's take?
Taschner told WGBA-TV that he greatly enjoyed himself while interacting with the students.
"I got into it as much as they did," he said. "When I realized they were all doing it with me, I wanted to let it go on forever. I knew my legs weren't going to let me."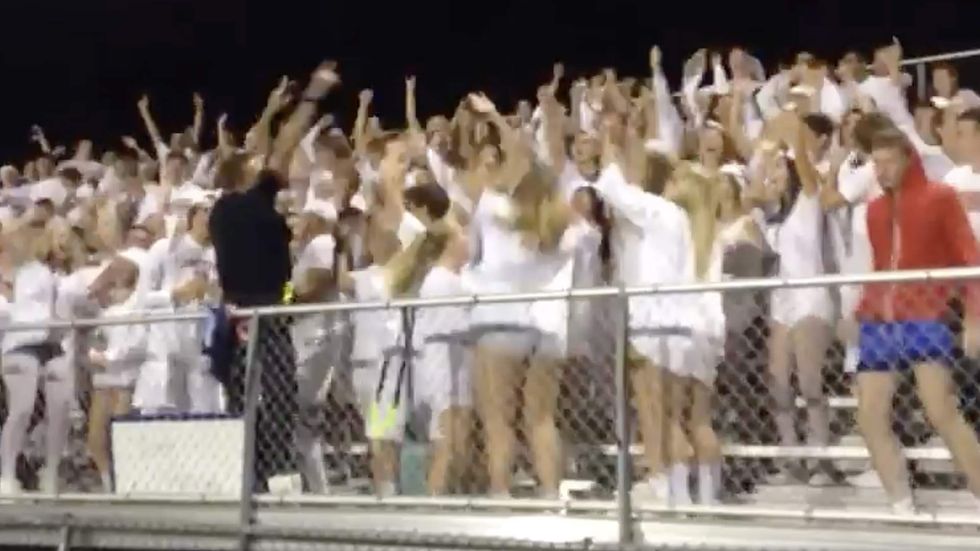 (Image source: Facebook video screenshot)