Police in Texas are looking for an 18-year-old "tough guy" wanted in connection to a possible "knockout game" attack against a 30-year-old man.
What happened?
Rosenberg police said the suspect and victim were walking out of Ruchi's Mexican Grill after 1 a.m. Sept. 24 when the incident occurred, KPRC-TV reported.
Surveillance video provided by police shows the suspect throwing a single punch from behind, knocking the victim's baseball cap from his head — and the victim to the sidewalk.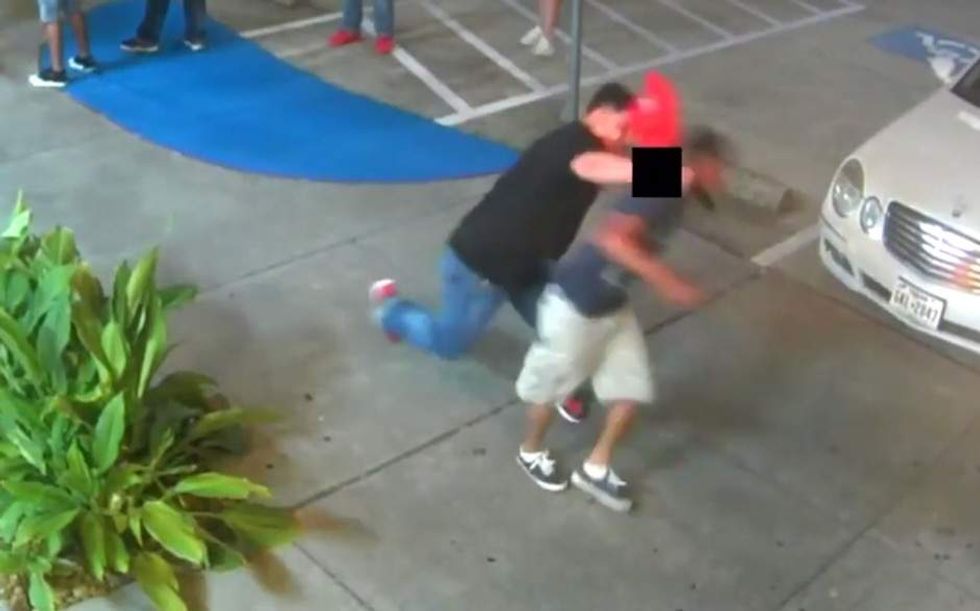 Image source: KPRC-TV video screenshot
The victim remained face-down and motionless until the end of the clip.
Police said 18-year-old Alejandro Maldonado is wanted "for the alleged offense of Aggravated Assault."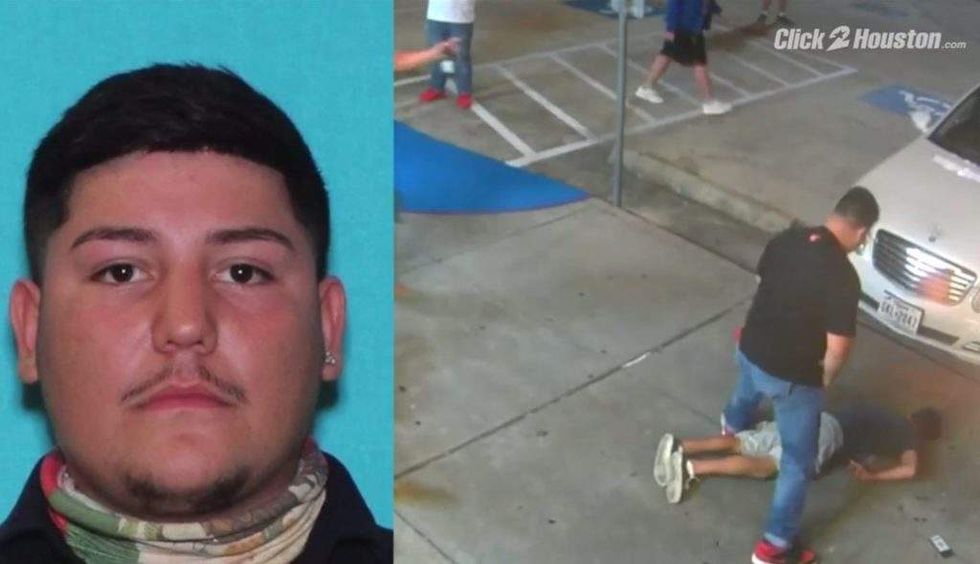 Image source: KPRC-TV video screenshot
Police added to KPRC they don't believe Maldonado knew his victim.
The victim was severely injured and spent several nights in a hospital, KTRK-TV reported.
Do police have any theories?
The attack may be part of the infamous "knockout game," police told KTRK.
The game typically involves assailants punching unsuspecting pedestrians in the head and often recording the assaults on video.
"You think it's a game, your friends might peer pressure you into doing something, and it's a serious offense, it's a felony, it's an aggravated assault," Rosenberg Police Lt. Chad Pino told KTRK. "In this case, he sustained some serious injuries, and it's not a game. It's not going to be funny when you're in prison."
What are police saying about the suspect?
Police said they had spoken last week to Maldonado who was going to turn himself in, KPRC said.
But he cut off communication with police, KPRC added.
Police said they hope the release of the video will force Maldonado to come in, KPRC said.