Life is a great many things: wondrous, intriguing, elating and, unfortunately, at moments — traumatic and painful, as evidenced by the unimaginable horrors that unfolded in Las Vegas late Sunday night.
From terror attacks to illnesses and natural disasters, life can sometimes take unpalatable and harrowing turns. Unfortunately, the realities of struggle and pain are two of the great equalizers and commonalities in the human experience.
While people certainly face varying degrees of hardship and trauma, the reality is that, from a 30,000-foot level, each and every one of us is guaranteed to feel and personally experience pain and its predictably unpleasant fallout.
This subject is at the very core of my upcoming book,"Left Standing: The Miraculous Story of How Mason Wells's Faith Survived the Boston, Paris, and Brussels Terror Attacks," the story of how Mason Wells, 21, survived the 2013 Boston Marathon bombing and the 2016 Brussels airport attack and went on to defy the odds and join the U.S. Naval Academy.
Wells has without a doubt faced the so-called "problem of pain" in a uniquely pointed way, with the young man finding himself struggling through the emotional and physical fallout from the attacks.
His parents, Chad and Kimberly Wells, also have some profound insight into this dynamic, as they not only survived the Boston bombing alongside their son, but were also forced years later to watch his grueling recovery after Brussels.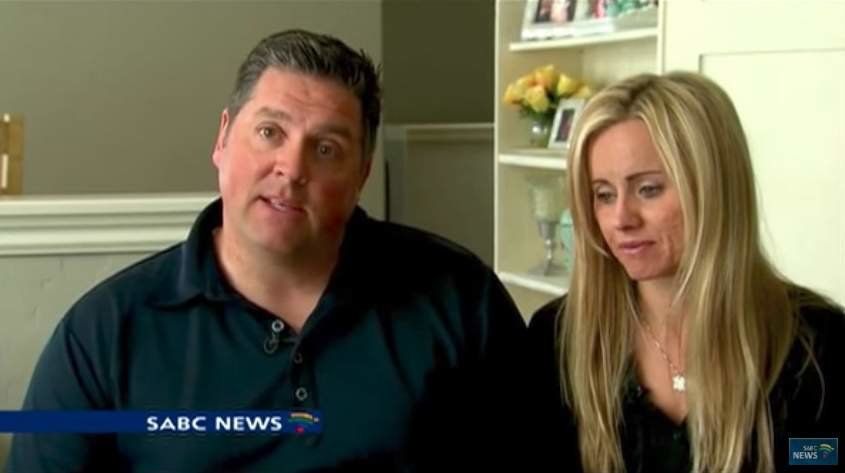 Chad and Kimberly Wells (Image source: YouTube screen capture)
"No one is immune to pain, no one's immune to struggles or difficulties. We're all going to face them. It's just part of life," Chad Wells told me in a recent audio interview for Mason's memoir. "Life is really about this thought and ... 10 percent of what happens to us is out of our control, 90 percent is in our control."
He reiterated, "Ninety percent of life is how we react to the situation or the circumstances that impact us."
In the end, Chad said that one's reaction to a difficult situation is paramount. In his family's own experience, he, his wife and Mason had to process how all three survived Boston only to face terror once again in 2016 when Mason's life was once again threatened.
After watching Mason suffer through extensive burns, a ruptured left Achilles tendon, and a broken left heel, among emotional scars, the Wells family could have easily chosen anger or hate as a reflective response, but instead, they opted for something else entirely.
"With something like a terror attack, if you turn to hate, and anger, and frustration, and you turn to those emotions, then the evil wins out," Chad Wells said. "But if you focus on the good, and survivorship, and the people that helped, and the heroes, and the first responders, and the good that can come out of a situation, then goodness wins."
He added that one's "outcome" after such a horrific scenario is dependent on one's path of focus.
"We chose to focus on the goodness and survivorship, because the alternative is not a good option and it's nowhere anyone of us wanted to go emotionally, or mentally, or spiritually," he said. "That's what pulled us through, I think."
Chad Wells recalled telling Mason that the family couldn't control what had happened, but that they could manage their response — a powerful and timeless message for all of us, especially in light of the ongoing terror and violence that routinely shocks us to our core.
Mason's memoir titled, "Left Standing," tells his story of witnessing the devastation done by the Boston and Paris terror attacks and being critically injured in the Brussels bombing. The miraculous true story, which is scheduled to be released on Nov. 14, will change how you see your own struggles and teach you the true power of forgiveness, perseverance and faith.
Find out more here.