What happened?
An Arkansas woman in her late 80s who lives alone fatally shot a 19-year-old home intruder Sunday morning, authorities told WREG-TV.

The woman's alarm company got a burglar alarm notification at 3:31 a.m. and contacted the woman and officers, the Crittenden County Sheriff's Department told the station.

The woman told authorities she called out to the intruder who forcefully entered her Marion home and ordered him to leave, WREG reported.

She said he advanced toward her, and that's when she shot him in self-defense, the station said.

Cody Smith was killed, WREG said.

The incident is under investigation, and no charges have been filed, the station said.
How are neighbors reacting?
"We heard he was under the influence of something and wrecked his car," neighbor John Rimmer told WREG. "At first, it was told that he thought he was walking to his house."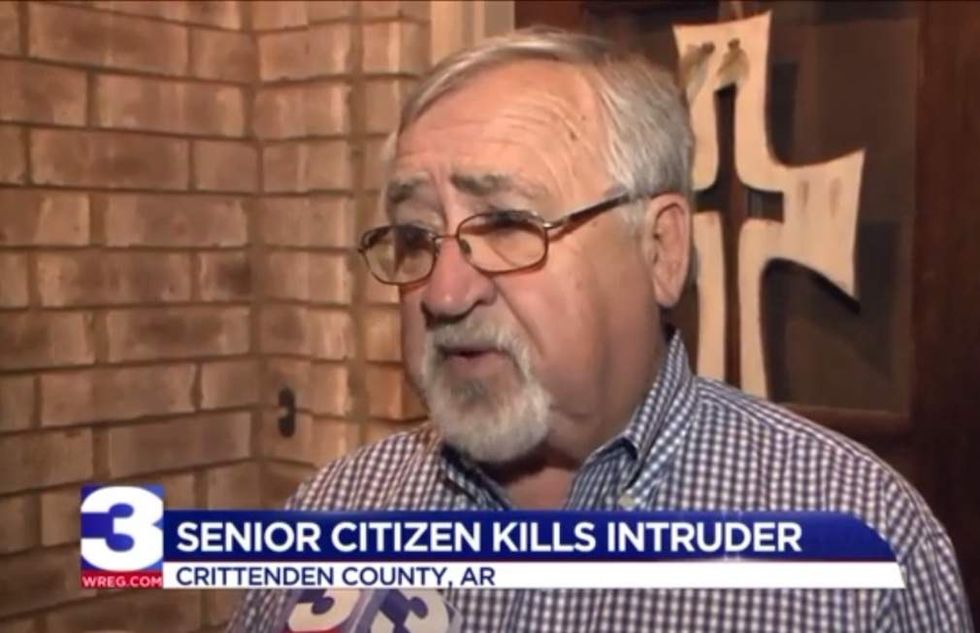 Image source: WREG-TV video screenshot
Other neighbors told the station the intruder lives close by but not in the same neighborhood.

Rimmer added to WREG that the intruder had no business breaking into the woman's home, but "it's still sad that a man that age, a young man just starting his life, for whatever reason is taking those kinds of steps and ends up losing his life for it."
What are Smith's friends saying?
More than a half dozen people — some of them friends of Smith — told WHBQ-TV he appeared intoxicated after leaving a Halloween party.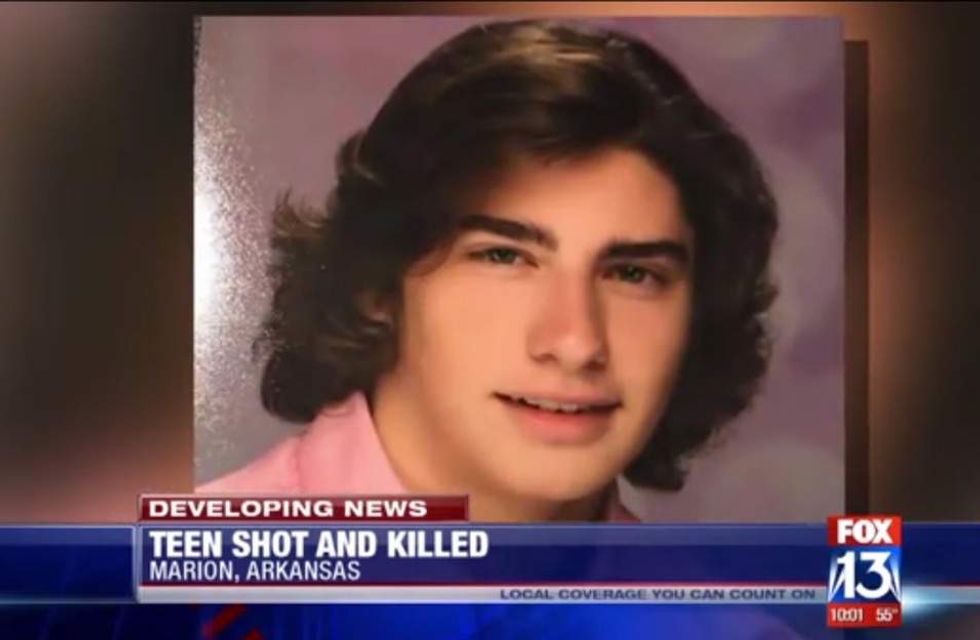 Image source: WHBQ-TV video screenshot
They believe that led Smith to enter the wrong home early Sunday morning, the station said.

Smith graduated from Marion High School just a few months ago, WHBQ reported, adding that grief counselors on Monday were helping students cope with his death.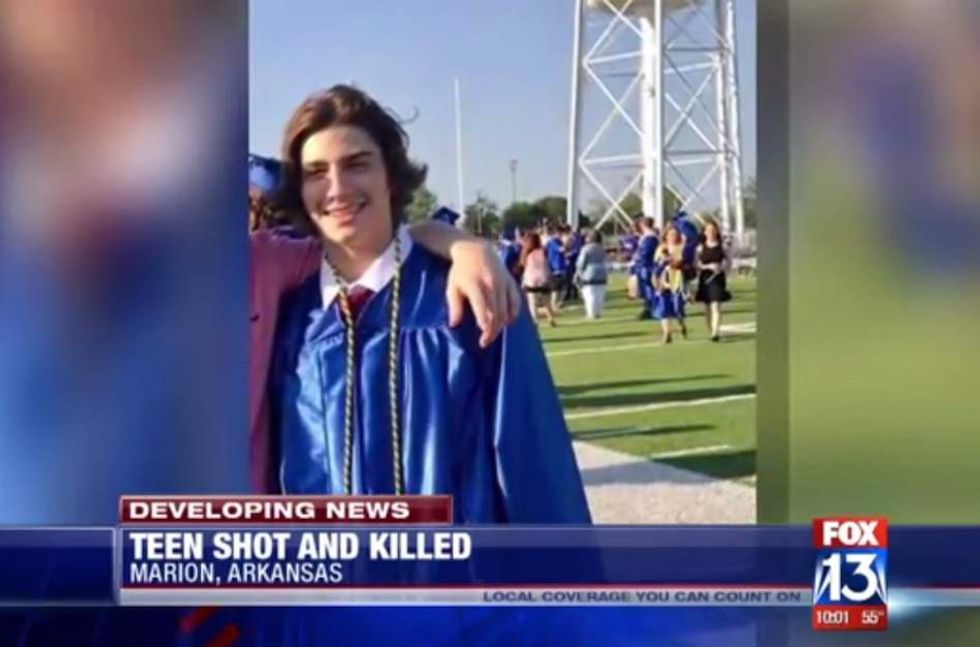 Image source: WHBQ-TV video screenshot
"It's heartbreaking for his family, and it's heartbreaking for the woman that was involved with it also," Cindy Landry told the station, adding that it was "just a very, very sad mistake."