Just hours after Sunday's mass shooting at a church in Sutherland Springs, Texas, the New York Times published an editorial decrying Republicans for blocking "sensible, useful gun control."
"They should not be allowed to delay effective legislation any longer," the Times' editorial board noted in the piece titled "It's Not Too Soon to Debate Gun Control." "Too many days have passed, from one tragedy to the next. This is the time."
The Times called out GOP congressional leaders who it said "do nothing. Or, really, so far they've done the same thing they have always done: offered thoughts and prayers. Tomorrow, then, will surely bring warnings not to 'politicize' a tragedy by debating gun controls that might prevent such mass killings from happening again."
The editorial added, "If now is too soon to debate gun control, how long must Americans wait?"
It then offered a clock graphic with hours, minutes and seconds ticking away to show how much time has elapsed since the Texas church shooting.
The editorial then said "Republicans in Congress who might feel uneasy about responding to this tragedy with laws that might prevent the next one" should "act as though the legislation was responding to the mass shootings in Las Vegas, Dallas, Orlando, San Bernardino, Colorado Springs, Roseburg, Chattanooga, Charleston, Marysville, Isla Vista, Fort Hood, Santa Monica, or Sandy Hook Elementary School, to name a few."
"If it is too soon to respond to Sutherland Springs," the editorial asked, "is it too soon to respond to these?"
The Times then offered clock graphics showing how much time has elapsed since the other mass shootings, along with photos of grieving survivors.
How is the Times' editorial being received?
The Times on Monday morning posted a link to its editorial on Twitter, and it appears many of the reactions are in agreement with it.
But there were some detractors as well: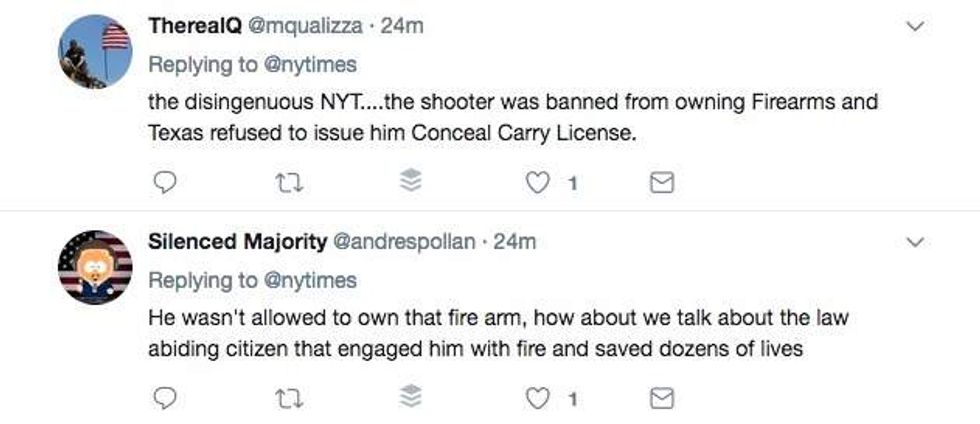 Image source: Twitter

Image source: Twitter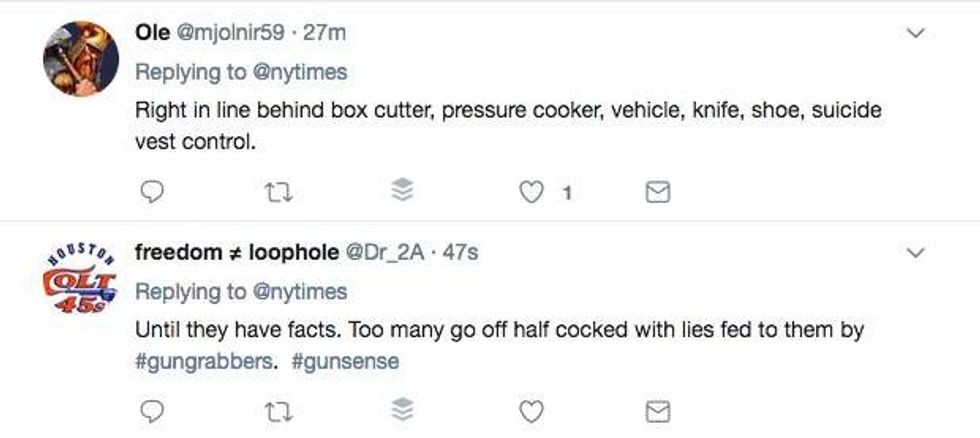 Image source: Twitter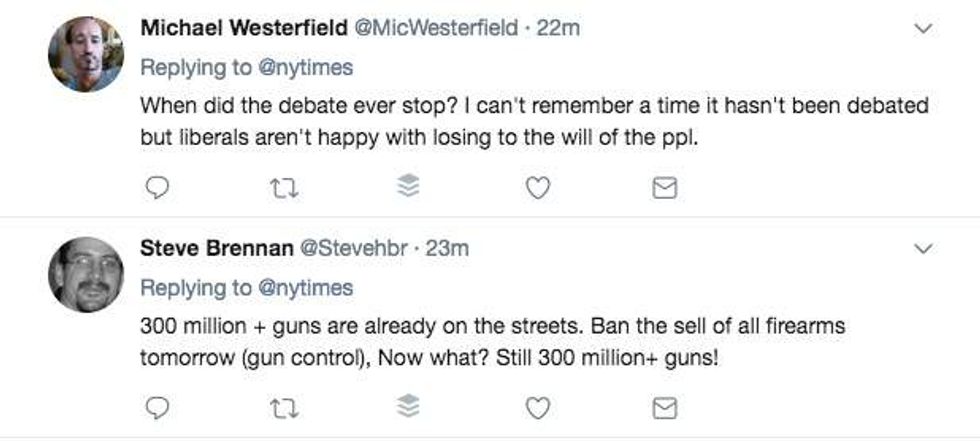 Image source: Twitter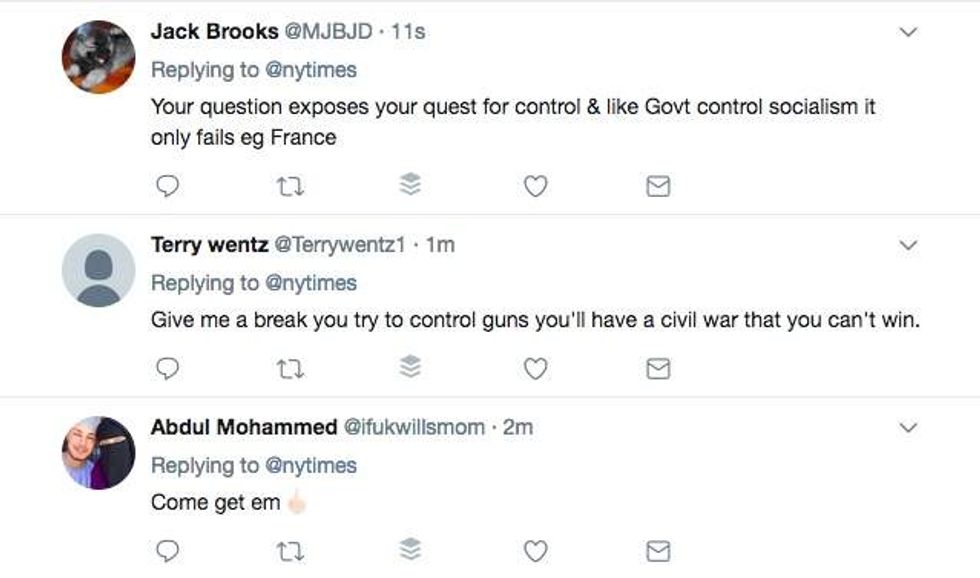 Image source: Twitter
(H/T: Washington Times)