The food order was most definitely to-go.
A suspect in a May home invasion robbery in Brooklyn came face-to-face with one of his victims last weekend — when he ordered from her at a Chipotle restaurant, police told the New York Daily News.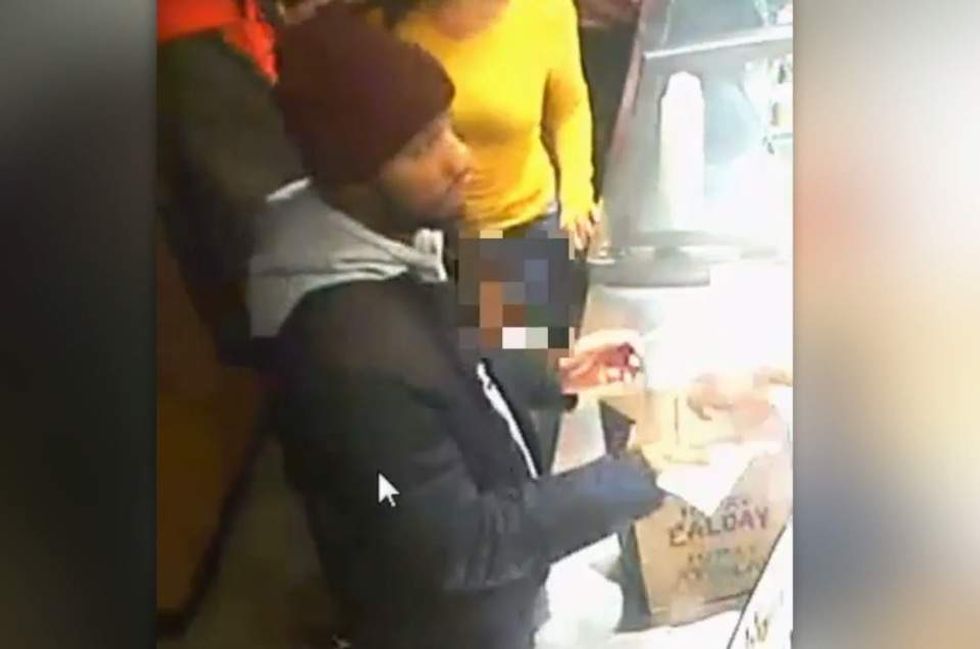 Image source: New York Daily News video screenshot
The guy strolled into the eatery at the King's Plaza Shopping Center in Mill Basin on Sunday with a young boy, the paper said — and one of the home invasion victims working behind the counter immediately recognized him.
She began grilling him for information and then flat out confronted him about the robbery after he became suspicious, police told the Daily News.
How did he react?
He grabbed his food with one hand and the boy with the other, the paper reported — and ran.
"He picks up the kid, picks up the Chipotle," a police source told the Daily News. "He literally runs all the way through the mall, through the parking lot."
But he didn't make a getaway before a surveillance camera snapped his photo, police told the paper.
What happened during the home invasion?
Police said the Chipotle customer was part of a three-man robbery crew who scaled a fire escape and entered a Crown Heights apartment early on May 18, the Daily News said.
One of the robbers waved a gun, and the crew tied up three women residents, police added to the paper.
They covered the women — 32-, 20- and 18-years-old — with a blanket, demanded cash and made off with $1,500, authorities told the Daily News.