What's this all about?
He's a white man named Adam, but he goes by the name Ja Du, WTSP-TV reported.
He rides around Tampa, Florida, in a purple three-wheeled mini vehicle called a Tuk Tuk, which is used for public transportation in the Philippines, the station said.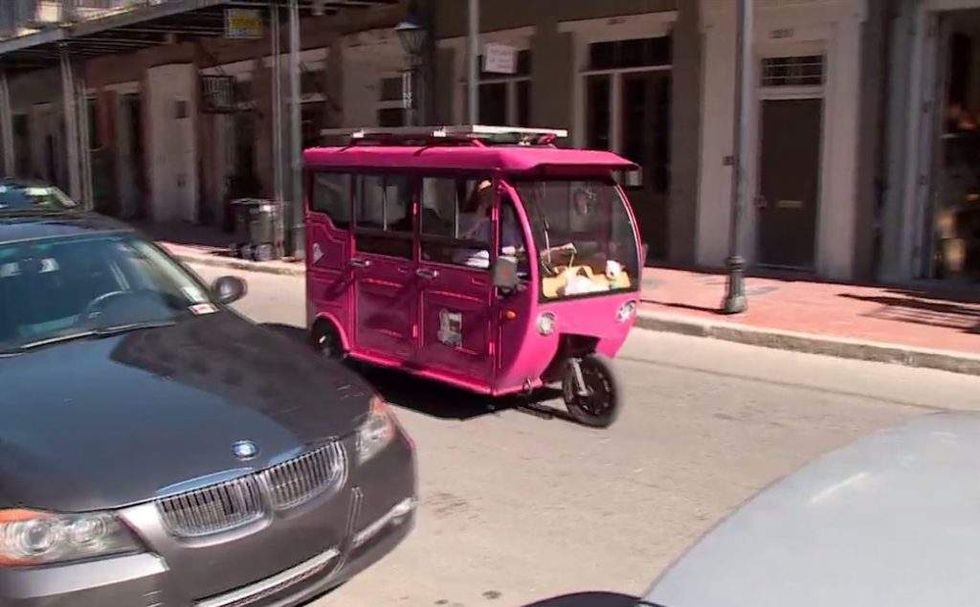 Image source: WTSP-TV videos screenshot
Turns out Ja Du is transracial, WTSP reported.
And what ethnicity does he identify with? You guessed it: Ja Du considers himself Filipino.
"Whenever I'm around the music, around the food, I feel like I'm in my own skin," he told the station. "I'd watch the History Channel sometimes for hours, you know whenever it came to that and you know nothing else intrigued me more but things about Filipino culture."
Ja Du told WTSP he even started a Facebook group for others who consider themselves transracial.
What else did Ja Du say?
He told the station that while he hasn't yet told his family about being transracial over concerns they'll laugh at him, Ja Du did say he's transsexual and is considering changing his gender — and has spoken to his family about that issue.
What did a psychologist have to say about being transracial?
Stacey Scheckner — a licensed psychologist with a doctorate from Florida State — told WTSP she hasn't had a client who identified with a different race but has worked with those wanting to change their bodies.
"I think that if that's who they really feel inside, life is about finding out who you are," she told the station. "The more knowledge you have of yourself, the happier you can be. And, as long as it's not hurting yourself or anyone else, I don't see a problem with that."
Scheckner added to WTSP that detractors should be more understanding: "I think before we get offended, we need to take a step back and think about what is the harm."
Is Ja Du doing this for personal gain?
Some wonder if he's identifying as Filipino to get things he wouldn't as a white person, the station said — but Ja Du said that's not the case.
"I believe people will [take advantage] just like other people have taken advantage of their identity to get their way, but the difference between me and them ... is that I don't want that," he told WTSP. "I think that we all have the freedoms to pursue happiness in our own ways."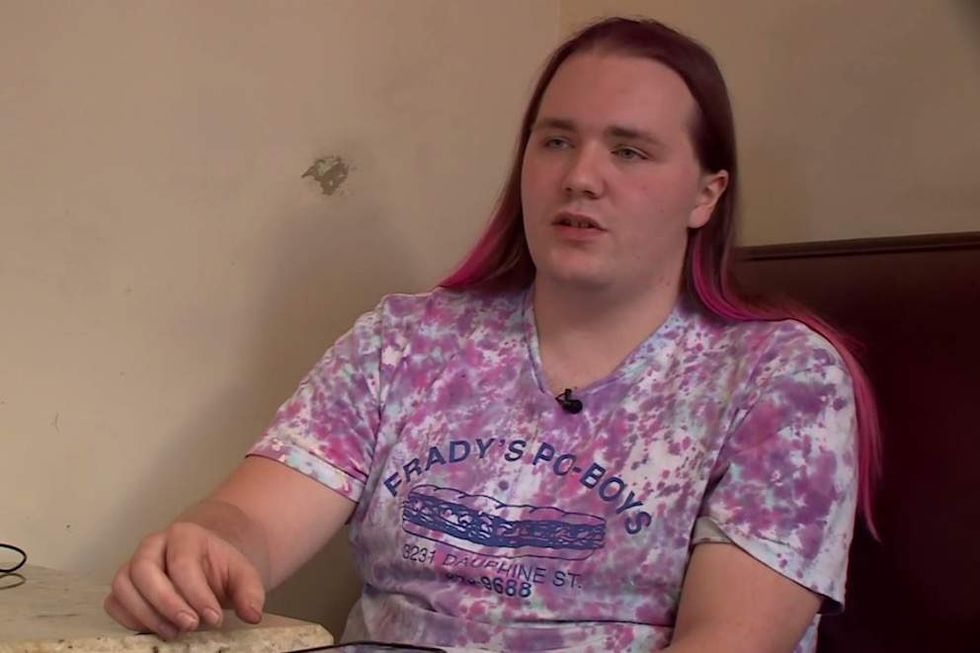 Image source: WTSP-TV videos screenshot
The idea of people identifying with or trying to become a different race hit the headlines in 2015 with the case of Rachel Dolezal, who was born white but identified as black and even became president of her local NAACP chapter.