Josh Williams has been licensed to carry a gun for about 10 years and takes his Glock 43 almost everywhere he goes, KVUE-TV reported.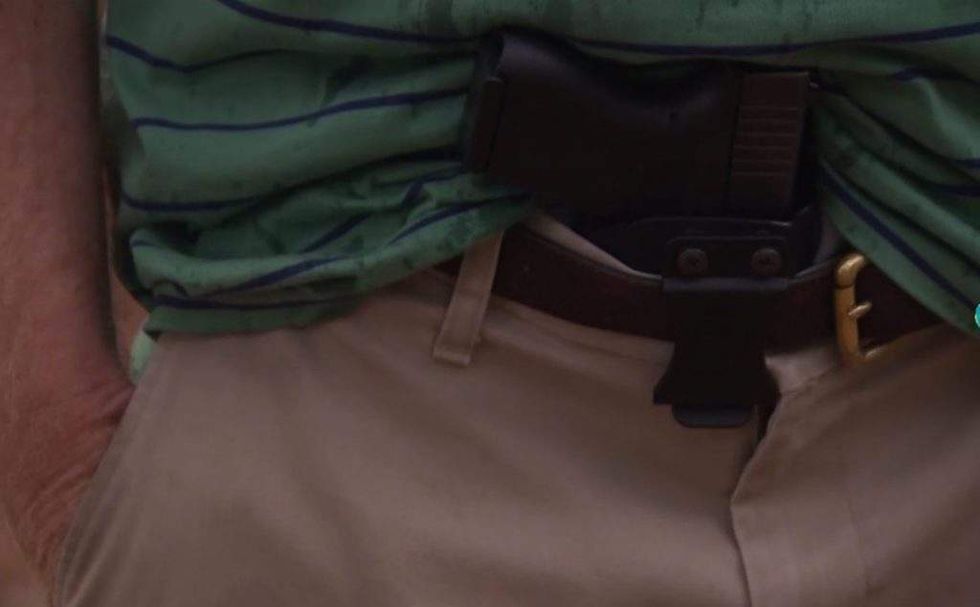 Image source: KVUE-TV video screenshot
But on the morning of Sept. 15, Williams almost didn't take the gun along for his weekly run on the Hike-and-Bike Trail in Austin, Texas — but a voice inside him said he might need it, the station said.
Did he ever.
It was about 5:30 a.m. and still dark when Williams heard a woman's screams on the trail over his earbuds, KVUE reported.
So he took out his earbuds and pointed his flashlight in the direction of the screaming — and quickly realized a woman was being sexually assaulted, the station said.
"I came up, pulled my gun and told him to get off of her," Williams told KVUE, adding that he ordered the man to get on his knees and show his hands.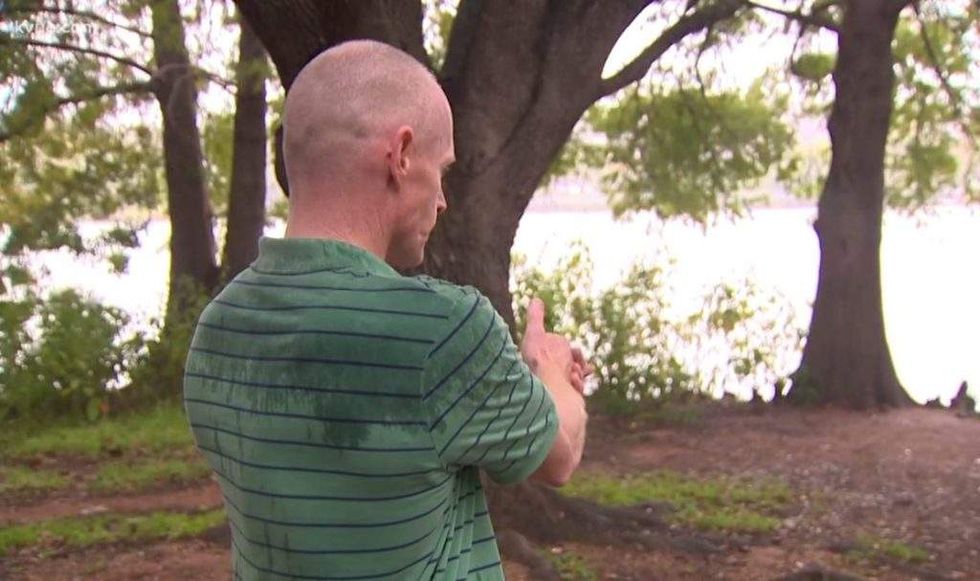 Image source: KVUE-TV video screenshot
"That way I knew he didn't have a weapon. And at that point he was no threat, so I didn't feel the need to shoot him."
While the man ran off, Williams took the victim to safety and waited with her until police arrived, the station reported.
The woman thanked Williams repeatedly, and he added to KVUE in the story that ran last Thursday that they've stayed in touch since the incident two months ago. Williams, as you might imagine, is glad he was carrying.
"It's dark, and I don't know what's out there, so I have it to protect myself and other people," the 39-year-old told the station. "That's what it's all about anyway — to help other people with it, not just myself."
Because of the description Williams and the woman gave authorities, police arrested 22-year-old Richard McEachern several days after the incident, the station said, adding that he was charged with sexual assault and remains in the Travis County Jail.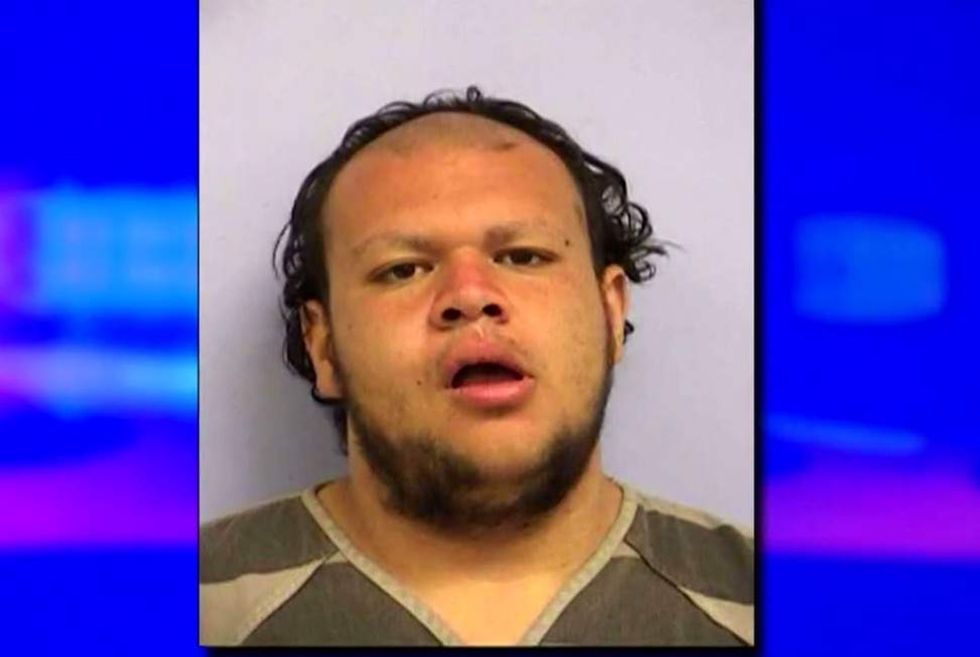 Richard McEachern (Image source: KVUE-TV video screenshot)
The incident on the running trail was the first time Williams ever pointed his gun at somebody, KVUE said.
"I didn't think I'd ever have to pull it," he told the station. "Did I want to? No, not at all. But just ... right place, right time."