A college op-ed writer who wrote a column saying white people's "DNA is an abomination" has been banned by the student newspaper at Texas State University in San Marcos after his piece made headlines far beyond the Lone Star State.
"We screwed up," the paper's editorial board said in a Thursday note, adding that the "author of this column has jeopardized the atmosphere of inclusivity at this university and will no longer be published in The University Star."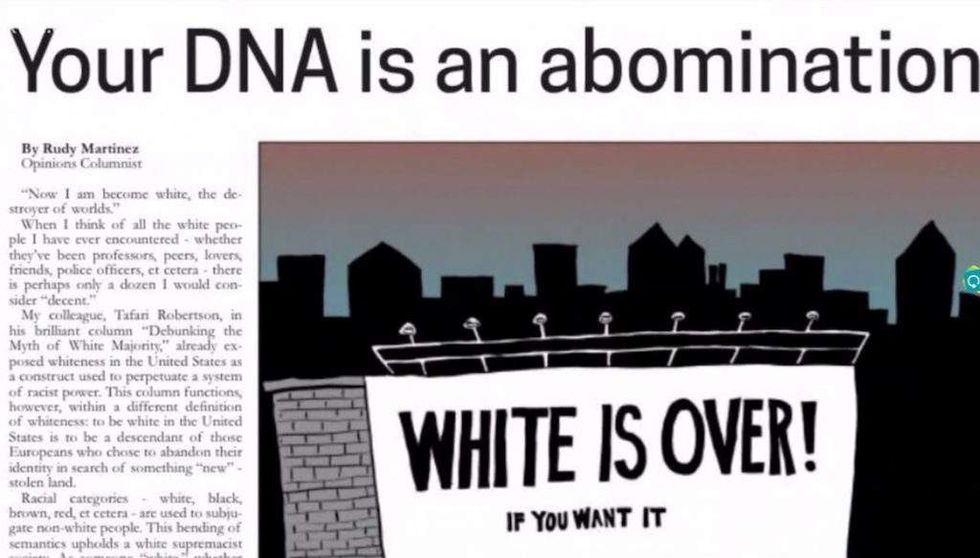 Image source: WFAA-TV video screenshot
What does the column say?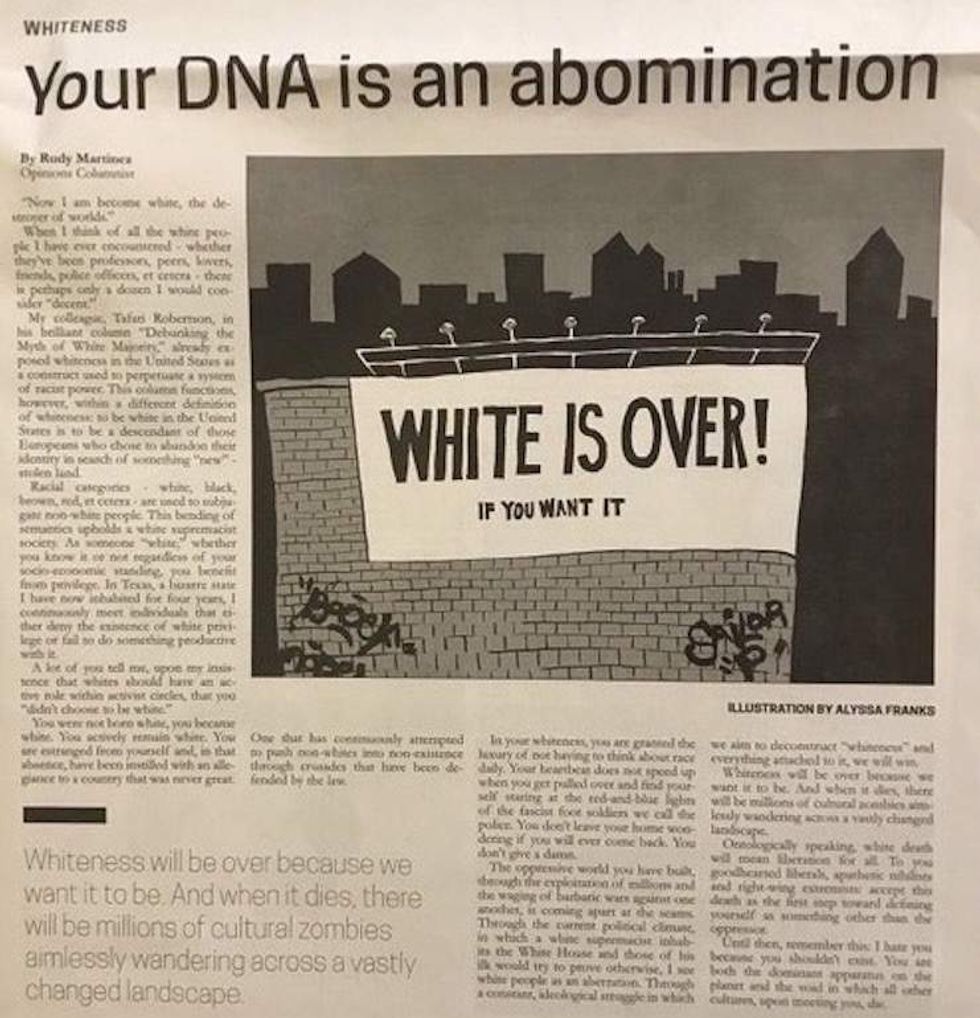 Image source: Twitter
What has been the reaction toward the newspaper?
What else did the newspaper say?
What does a media ethicist say about the decision to run the column?