It's turning into a blue Christmas season for a North Carolina senior living community over property managers who are enforcing a ban on residents displaying wreaths on their doors, as well as all other holiday decorations, WECT-TV reported.
What are residents saying?
Leigh Bowser, who's lived at Wilimington's Lake Ridge Commons since 2012, told the station that Christmas celebrations had been a highlight for him at the community.

"We had door decorating contests, wrapping paper-covered doors, festive wreaths," Bowser told WECT. "Now Christmas is illegal. Any display of Christmas is banned."

Bowser is having none of it, however, and hung a small wreath on his door to protest the ban, the station reported.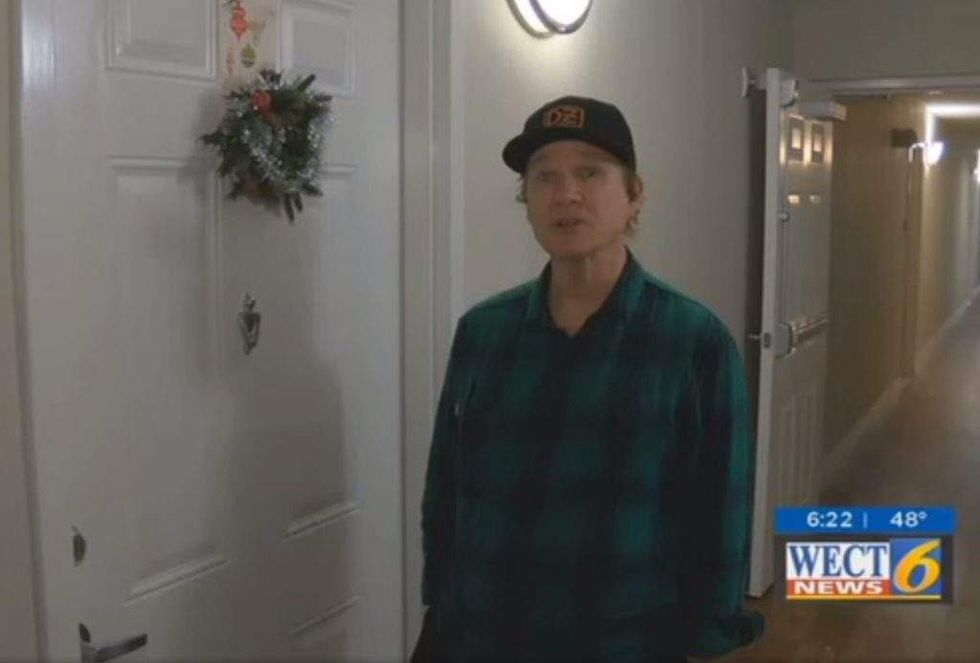 Image source: WECT-TV video screenshot
"It's part of my religion. It's part of my expression. … This could be my last Christmas," Bowser added to WECT. "This whole ordeal has taken years off my life."

Fellow resident Ann Taylor called the decoration ban a "shame" and told the station that "people are paying their rent. They own that door. To be told we can't put wreaths up is really horrible, and a lot of people are upset."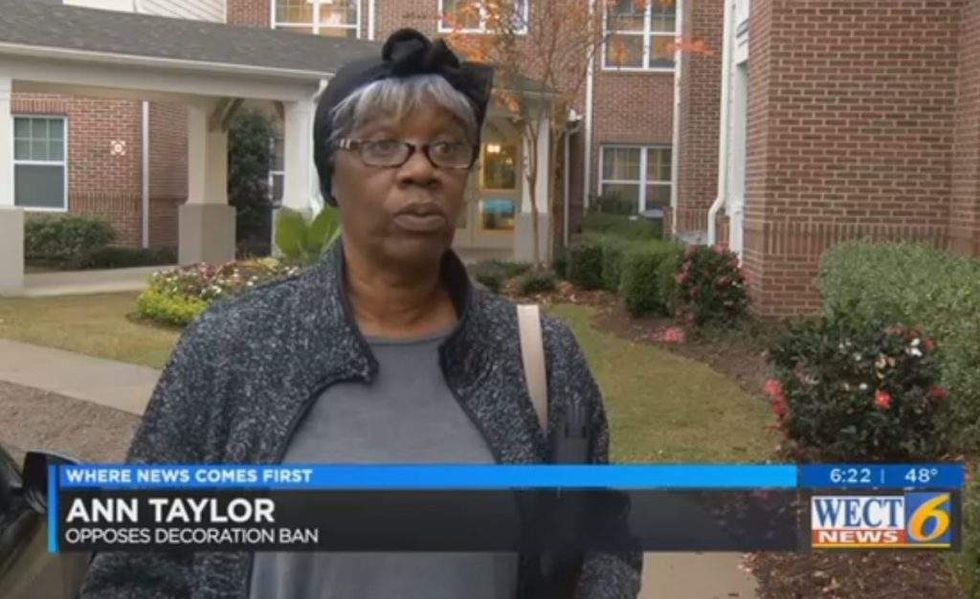 Image source: WECT-TV video screenshot
Bowser and Taylor, along with other residents, said they want permission from management to hang holiday decorations, WECT reported.

"The community is full of seniors," Bowser said to the station. "For many of them, this could be their last Christmas."
What does the property management company have to say?
The controversy erupted earlier this year when residents posted "offensive and defensive messages" on their doors to other residents and management, WECT reported.

Ann Hanson, president of Excel Property Management, told the station there was no choice but to ban all items — including holiday wreaths — on doors to preserve the peace.

Thing is, rules against public decorations have been in the lease since Lake Ridge Commons opened in 2012, WECT reported — but residents insisted that the rule wasn't enforced until this July when they were first sent warning letters.

What's worse is that non-compliance could lead to lease cancellation, WECT added.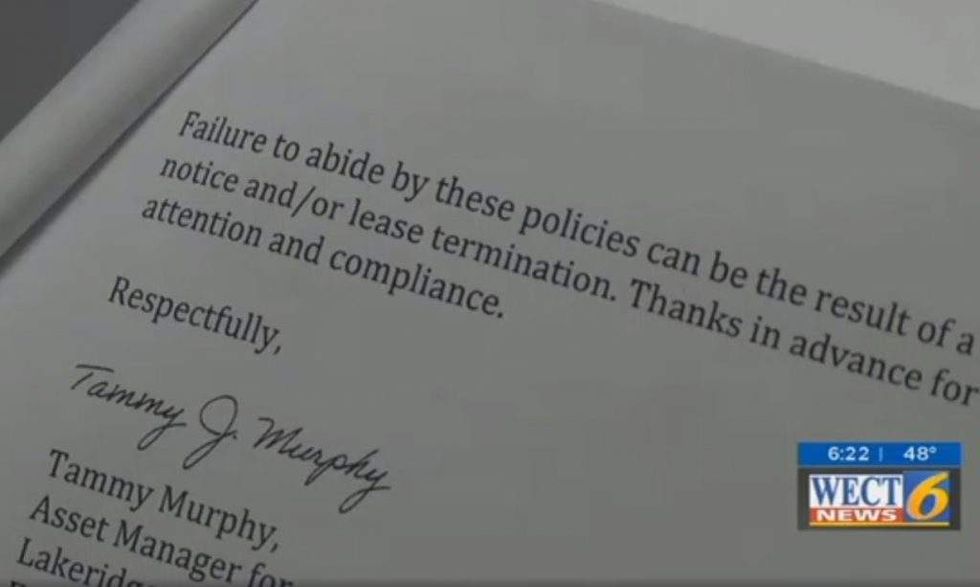 Image source: WECT-TV video screenshot
But Hanson told the station the policy "is not intended to hurt the holiday season, but to preserve it."
Now what?
Residents held a meeting last month to discuss the ban and sent a group letter to property management, asking officials to reconsider the ruling for the holiday season, WECT said.

But nothing doing, apparently.

"Moving forward we have been advised by our legal counsel to adhere to our lease to the fullest," Matt Scaparro, director of asset management, told residents in response, the station reported.
This writer's perspective
Seems it would be easy enough to add an exception to the lease allowing holiday decorations for, say, the month of December, right? Is that so problematic? Catch-all prohibitions certainly are the most expedient route to problem-solving, but rarely are they the smartest solution.
And it isn't just a handful of Bob Cratchits living at Lake Ridge Commons anymore who believe Scrooge is running the show there. Since the news hit, quite a few more folks are hearing a big 'ol "Bah! Humbug!" coming from the powers that be. And for what? A few door wreaths? In the name of Tiny Tim, let 'em go up.