Americans say the religious aspects of celebrating Christmas are declining and are emphasized less now than in the past, according to a new Pew Research Center survey.
NEW SURVEY: Americans Say Religious Aspects of Christmas Are Declining in Public Life https://t.co/H8g3V4GQRj https://t.co/V5J0uRukM6

— Pew Research Religion (@Pew Research Religion) 1513105566.0
What did the survey find?
According to the survey, 56 percent of respondents said the religious parts of celebrating Christmas are less prominent now than in the past, while 12 percent said they are emphasized more. Another 30 percent said there hasn't been a change.

Most Americans said they celebrate Christmas as a religious holiday, including 46 percent who said it is more of a religious holiday than a cultural holiday and 9 percent who said they will celebrate Christmas as both a religious and a cultural holiday. Thirty-three percent said they celebrate Christmas as more of a cultural holiday.
A slim majority — 51 percent — said they will attend a church service for Christmas, while 45 percent said they will not.
The vast majority of Americans said they will gather with family and friends for the holiday.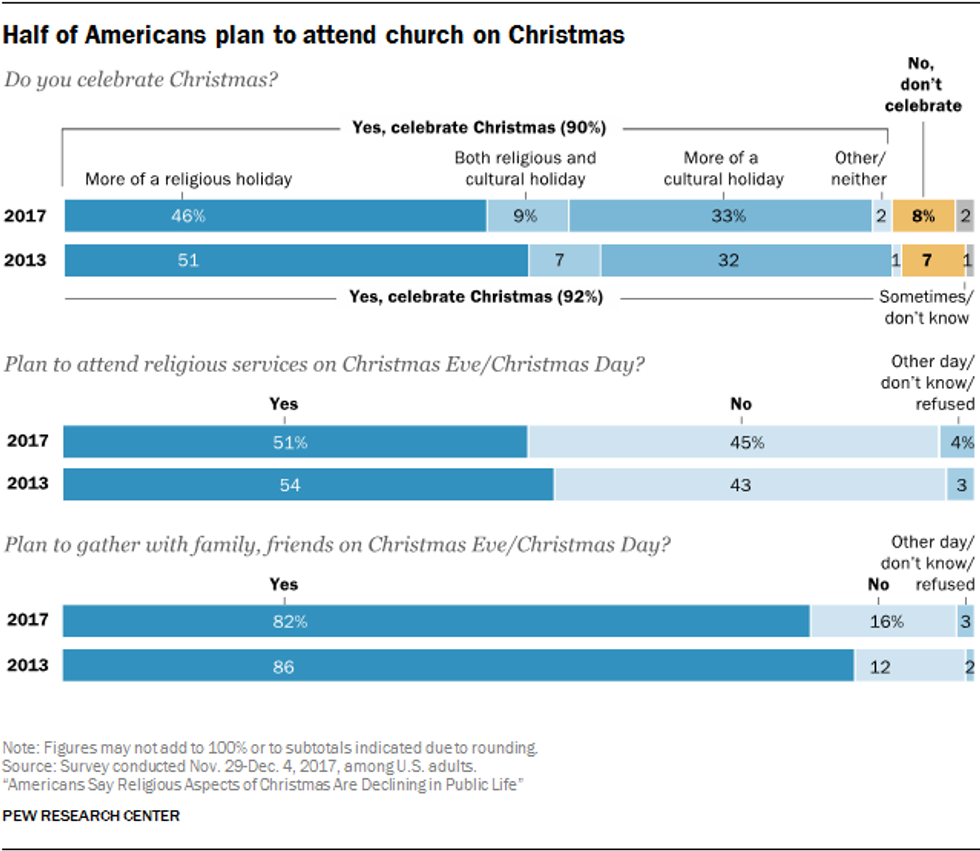 A majority of Americans still believe that the biblical Christmas story reflects events that actually took place, although Pew noted this majority is declining.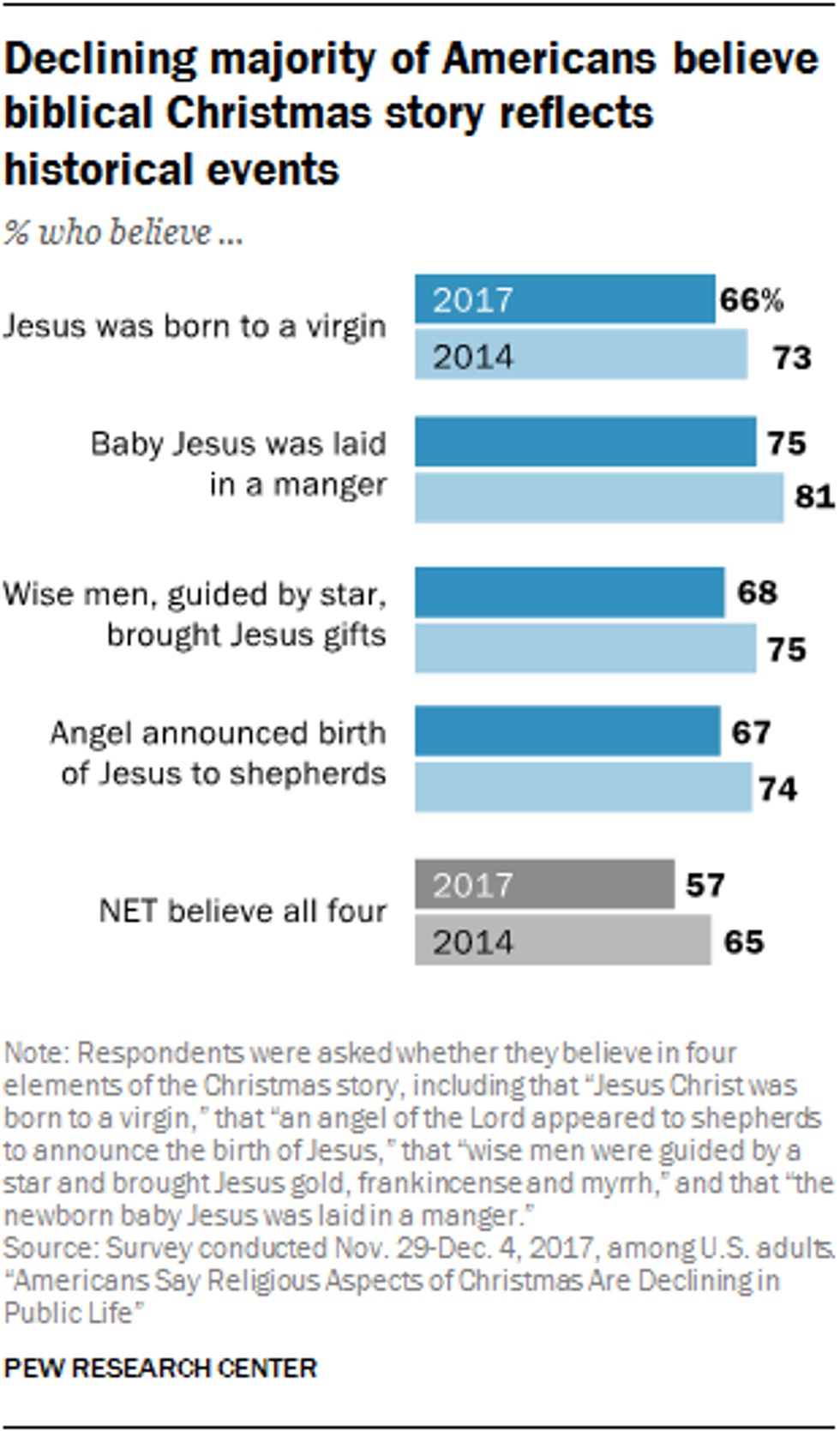 The poll also found that a majority believes that Christian displays like nativity scenes should be permitted on government property during the Christmas season, either on their own or accompanied by symbols of other faiths. Another 26 percent said the displays should not be permitted on government property.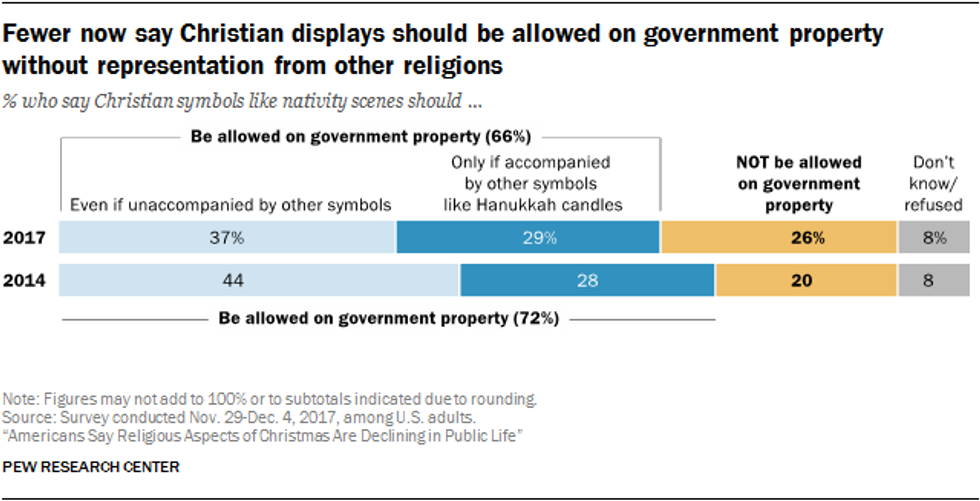 'Merry Christmas' or 'Happy Holidays'?
Over half of Americans say a business' choice of seasonal greetings doesn't matter to them, 32 percent said stores should greet customers by saying "Merry Christmas" and 15 percent said "Happy Holidays" or "Season's Greetings."