Damon Young — a senior editor for The Root, a black-focused news and culture site — penned a piece declaring that the viral video of a man saving a rabbit from the raging California wildfires "captures everything wrong with whiteness in 30 seconds."
'Maybe the whitest thing I've ever seen'
Young — also a GQ columnist — told his readers that the headline-grabbing act was "maybe the whitest thing I've ever seen. And these eyes have seen the pinnacles of whiteness, including a pretzel-and-pepperoni casserole at a holiday potluck when I was a teacher and the peak Appalachian tailgates outside of Heinz Field whenever Kenny Chesney is in town."
But that's not all: Young also argued that the video "manages to synopsize everything problematic about white people on both a macro and micro level" and "does such a great job of articulating whiteness that it should win a MacArthur 'genius' grant."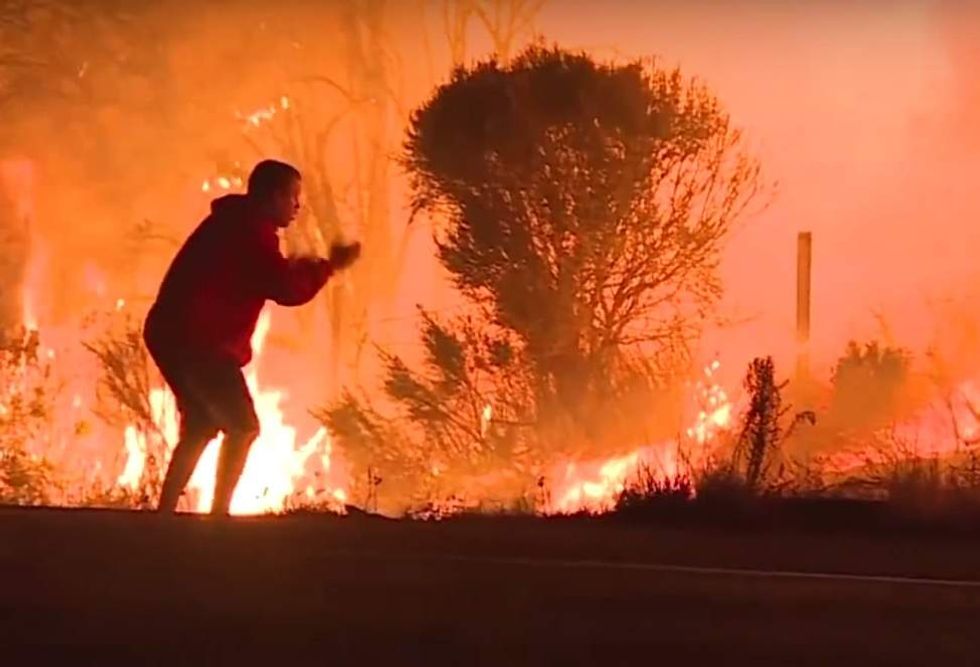 Image source: YouTube screenshot
'They believe everything belongs to them'
Alongside theories that climate change helped fuel the devastating wildfires, Young added that "colonialism and aggressive industrialism have had an adverse effect on our environment. And I also know that this is a byproduct of manifest destiny — an existential edict ingrained in white people where they believe everything belongs to them."
More from Young's piece:
Nothing is off-limits. Not the rain forests, not your land, not the hair sitting on top of your head. And that apocalyptic hellscape was executive-produced by the same company that brought us timeless classics such as the trans-Atlantic slave trade and gerrymandering and redlining and other innocuous-sounding terms for really f***ed-up things and The Help.
And while Young recognized the man's act of saving the rabbit was "fearless" and "altruistic," he lamented the juxtaposition of "feelings expressed about this bunny with the feelings generally expressed when black people are in grave danger."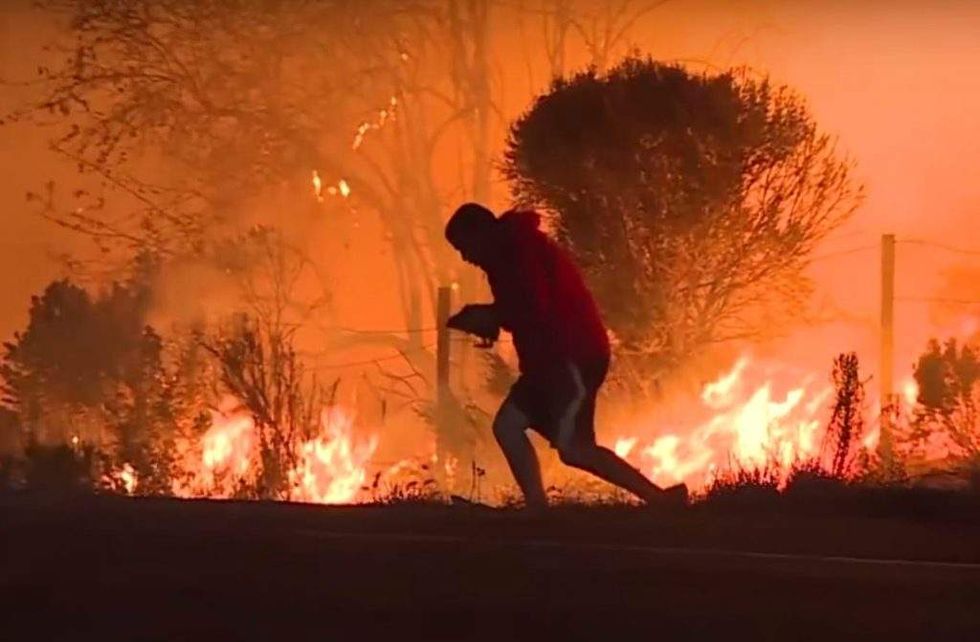 Image source: YouTube screenshot
In other words, Young declared, white people seem to care more about animals than black people.
Bunnies versus black people
More from his piece:
But I do know that whether it's rabbits, cats, dogs, horses, cows, sloths, chickens, spiders, birds, elephants, penguins, polar bears, monkeys, whales, eels, elephants or velociraptors, the lives and well-being of animals seem to be considered—by many white Americans—much more precious and much more deserving of protection and care than the lives of black people. S**t, I have no doubt that if the aliens from Aliens somehow landed in Brooklyn, N.Y., and were shot on sight, there'd be more white people upset about that than about Tamir Rice.
Young concluded, "Actually, forget about that alien analogy. It's too far-fetched and unrealistic. Because we all know the only way they'd be shot on sight was if they had cornrows."
Here's the clip of the man saving the rabbit from the wildfire:
(H/T: Truth Revolt)