A Pennsylvania couple placed a Christmas display with a manger scene in front of their Gettysburg home a week before the holiday that includes a white sign with the word "Jesus" spelled with red garland and adorned with lights.
Well, a complaint was filed with the homeowners association — which led to an edict less than 24 hours after the sign went up that it's "offensive" and must be taken down, WHP-TV reported.
But Lynn and Mark Wivell said they aren't removing their Jesus sign anytime soon.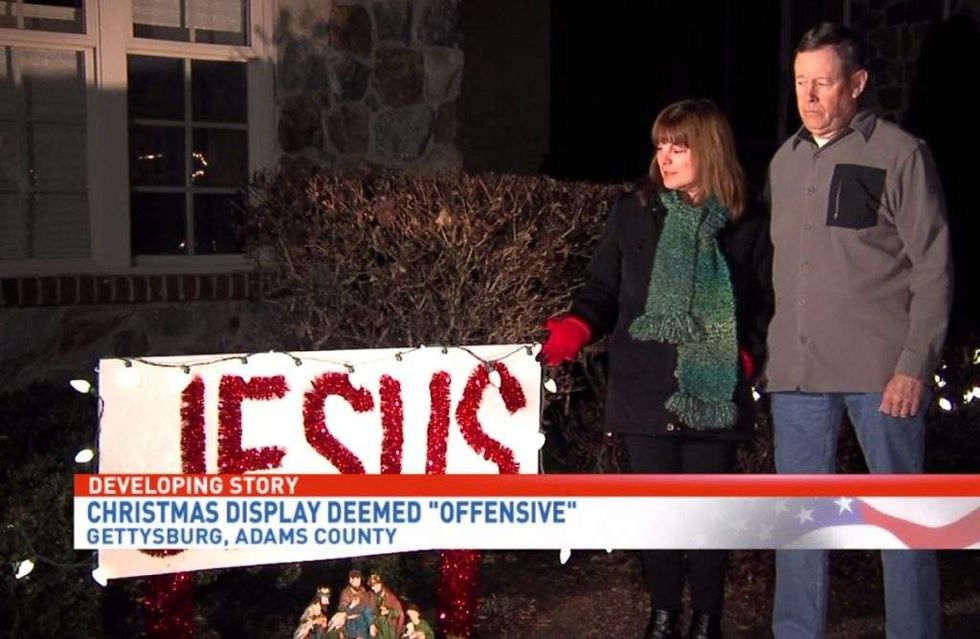 Image source: WHP-TV video screenshot
"We feel that's what Christmas is all about — Jesus' birth," Lynn Wivell told the station. "So we're celebrating his birthday, and this is the way we decided to do it."
Mark Wivell added to WHP: "We wanted to show at our house, that the real reason for Christmas is the birth of Jesus."
What does a neighbor have to say about the Jesus sign?
"Clearly I'm not opposed to Christmas," neighbor Neil Blevins told WHP as he sat in front of a Christmas tree, adding that he was "raised a Christian."
Blevins made it clear to the station that he's "not the person who complained" but added that he and his wife both thought the Jesus sign is "sort of a finger being raised" at the community.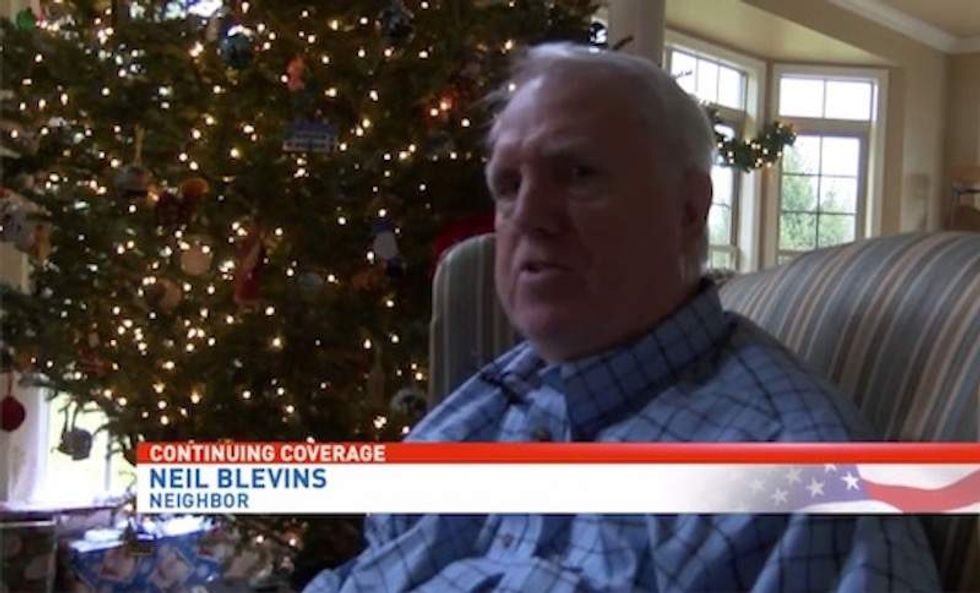 Image source: WHP-TV video screenshot
"I have no problem if that's what they want to do. I have a problem that if other members of the community find it offensive," Blevins told WHP, adding that the Wivells have "elected to do the non-Christian thing."
How are the Wivells reacting to charges that the Jesus sign is offensive?
"We were just kind of shocked that someone would take offense to what Christmas is all about," Lynn Wivell told the station.
"Everyone is offended at some point in their lives," Mark Wivell added to WHP. "You don't have the right to not be offended."
What else is the HOA saying?
The sign isn't "in accordance with normal Christmas decorations," the Links at Gettysburg homeowners association said in an email to the couple, the station added.
The three-person HOA board sent a second email to the couple, saying the Wivells' display breaks the rules against neighborhood signage, WHP-TV reported.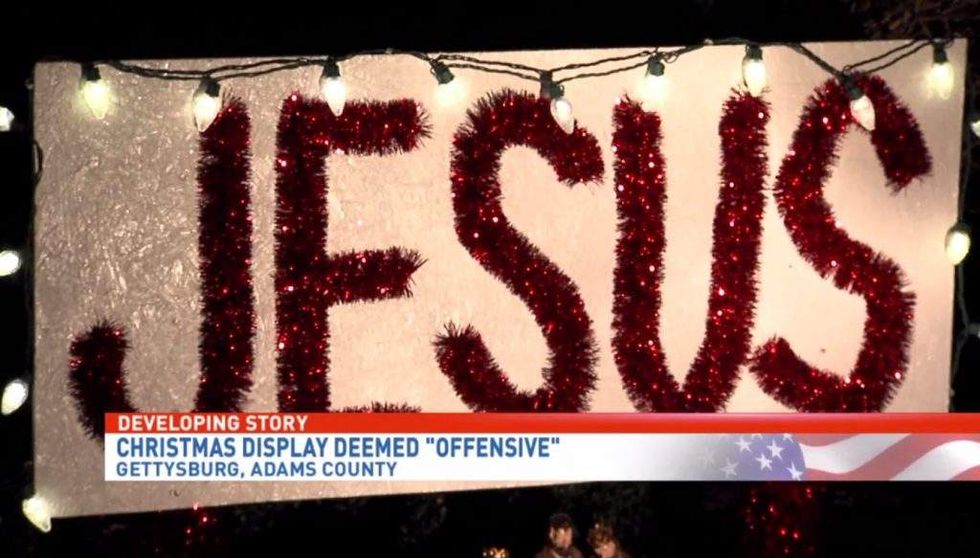 Image source: WHP-TV video screenshot
But the couple disagrees.
"This is a Christmas decoration, and our Christmas decoration adheres to the rules and our covenants about Christmas decorations," Mark Wivell told the station. "So there's no problem there."
In addition, the couple said the sign isn't on the grass but in a mulch bed, WHP reported.
When will the Jesus sign come down?
Not until the Jan. 15 deadline posted by the Links at Gettysburg, the Wivells told the station.