He can't talk. He can't put on clothes. He can't earn money — and he might lick you if get too close.
But Ryder — a family dog in Saugatuck, Michigan — nevertheless managed approval for unemployment benefits to the tune of $360 per week, WZZM-TV reported.
Michael Haddock told the station he got a letter from the State of Michigan Unemployment Insurance Agency, which was addressed to Michael Ryder.
"I was surprised to see it," Haddock told WZZM of the letter, "but I had a good laugh, actually."
Haddock posted a photo on Facebook last weekend after receiving the notification, the station said, adding that Ryder — despite his canine smarts — isn't the best candidate for the cash.
"Not sure what he is going to do with the money, but it should be interesting," Haddock told WZZM. "I knew he was clever, but he surprised me this time."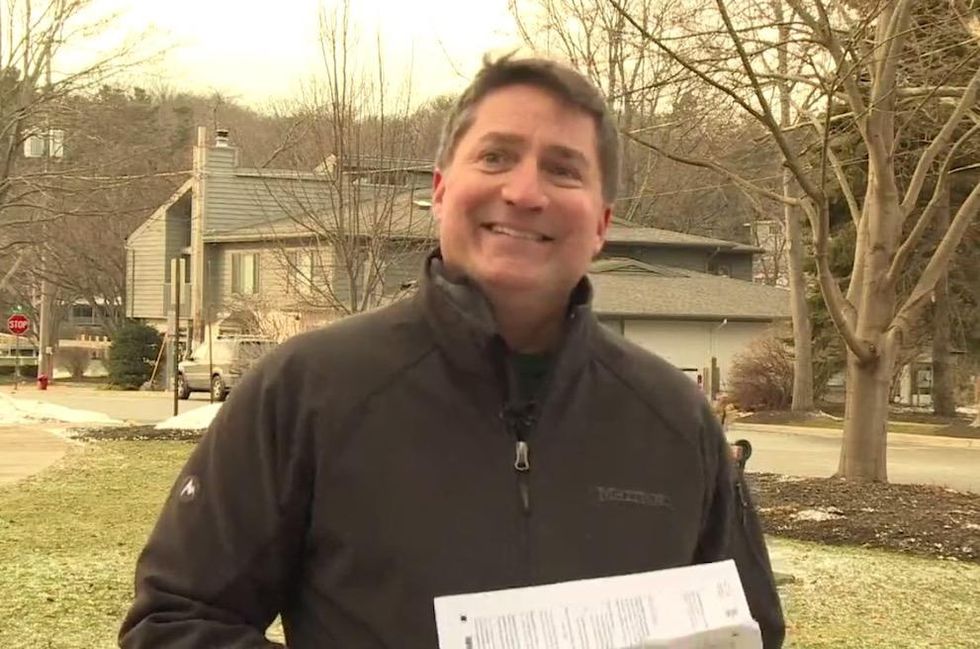 Image source: WZZM-TV video screenshot
Haddock added to the station that the employer listed on the letter is a restaurant chain in Metro Detroit.
What are authorities saying about the matter?
The Michigan UIA told WZZM that its computer system sent an initial letter to Haddock's address but that it was flagged as suspicious amid a subsequent step in the unemployment process.
The agency sent another letter to Haddock's address denying the claim, the station said.
The UIA has observed recent spikes in fraudulent claims and told WZZM that much of it is due to data breaches. But as with most fraudulent claims, Ryder's claim was caught before cash was doled out.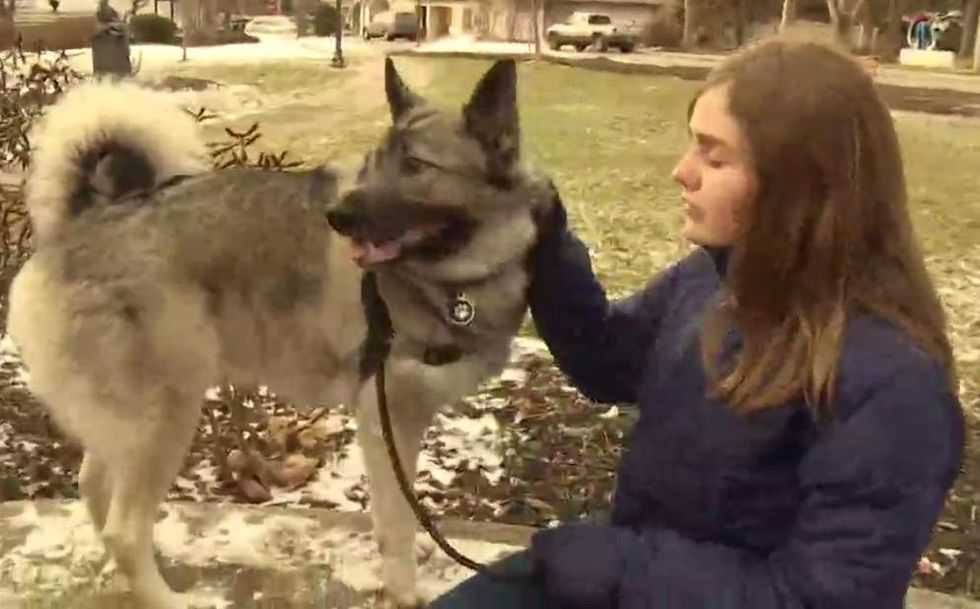 Image source: WZZM-TV video screenshot
In the end, the UIA told the station it got some chuckles over the whole thing.
"I know first-hand it is rare for 'man's best friend' to contribute financially to the household and that will continue in this instance," State Administrator of Investigations Tim Kolar wrote in an email, WZZM said.