It's a foregone conclusion that folks shouldn't carelessly mix with Philadelphia Eagles' fans if they're visibly supporting other football teams. Anything but the color green could get you in trouble in the City of Brotherly Love — especially during Super Bowl weekend when the Eagles are playing.
And then there's the whole issue of dissing the four basic food groups of the Philadelphia diet. You can probably guess them already.
Cheesesteaks: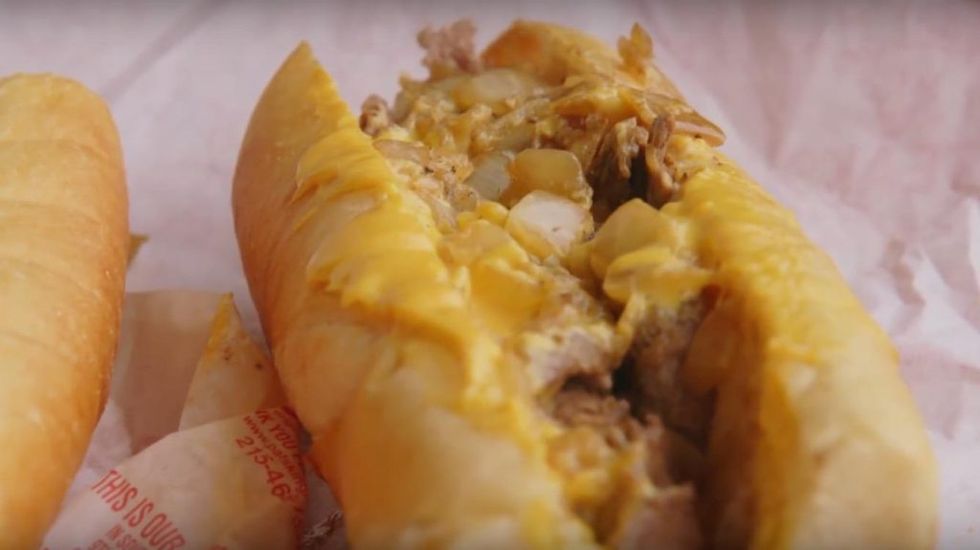 Image source: YouTube screenshot
Hoagies: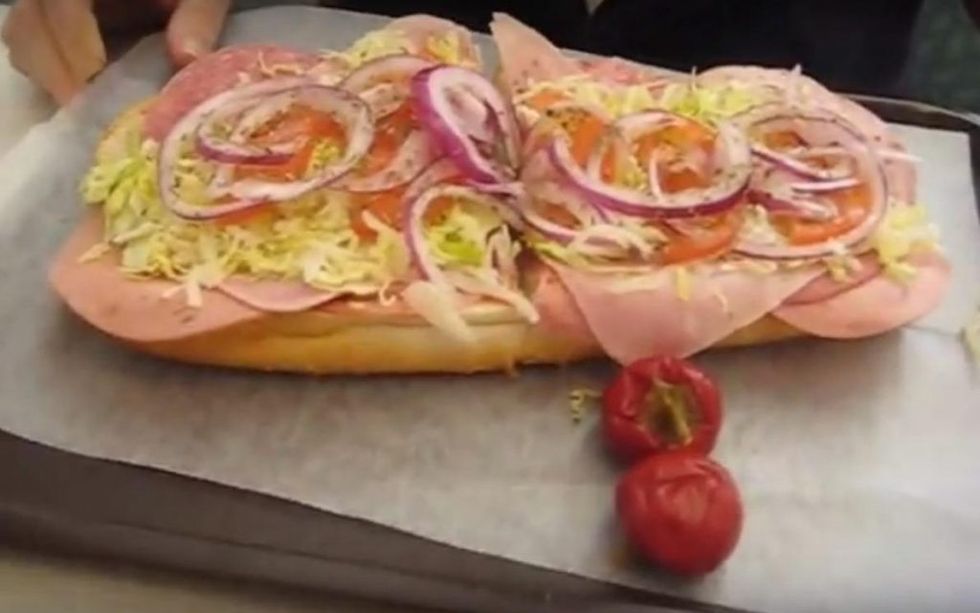 Image source: YouTube screenshot
Scrapple (a pork-based delicacy of sorts; look it up):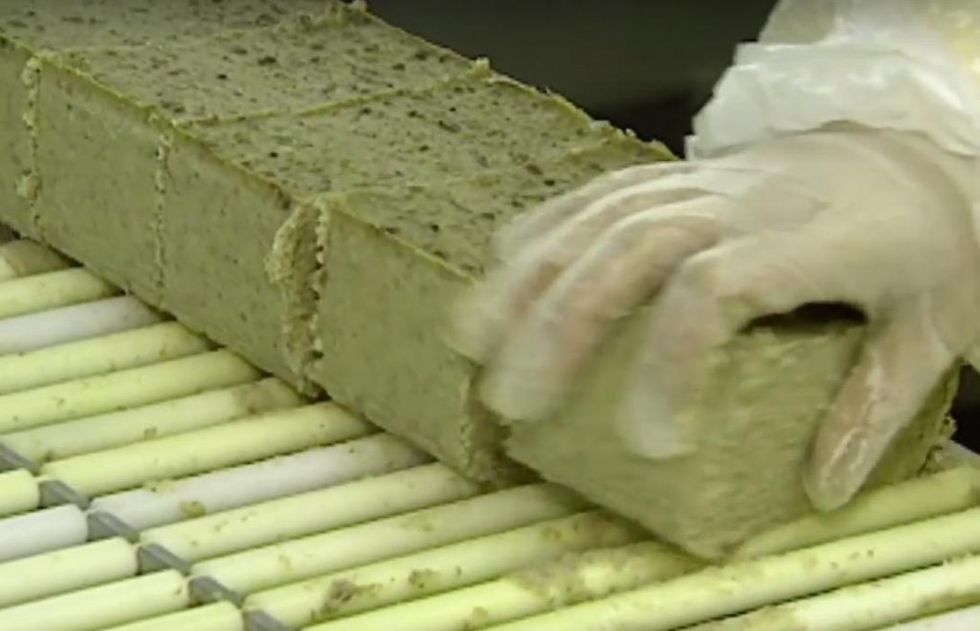 Image source: YouTube screenshot
And of course, chicken wings: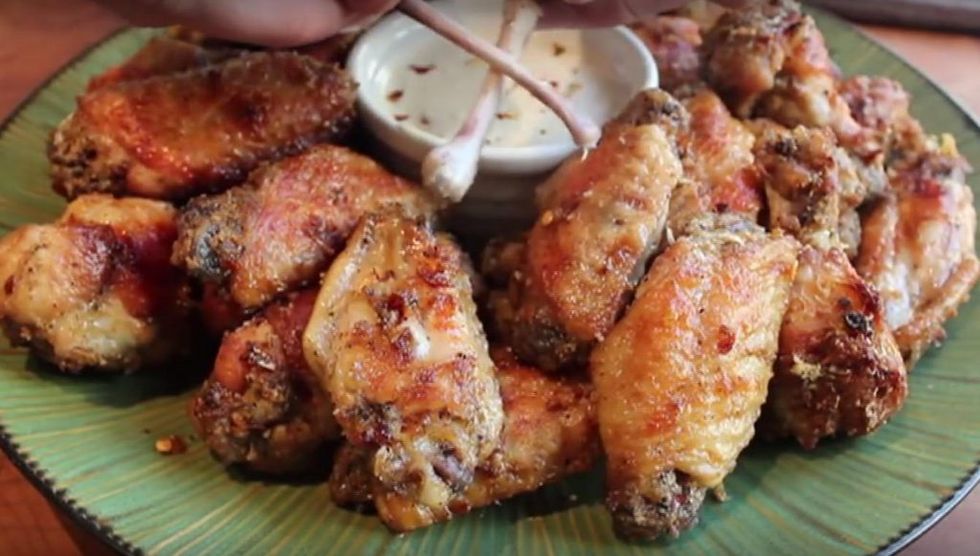 Image source: YouTube screenshot
To wit: A 127-pound woman set a record Friday morning, devouring 501 wings at Philly's annual WIP Wing Bowl at the Wells Fargo Center — a local tradition for more than a quarter century as a run-up to Super Bowl Sunday.
Competitive eater Molly Schuyler gnaws her way through a record 501 chicken wings in 30 minutes to win her third Wi… https://t.co/kZ4mKYTItc

— AP Oddities (@AP Oddities) 1517596266.0
All that to say, one might conclude the People for the Ethical Treatment of Animals weren't likely to find many sympathetic ears when they arrived at Philadelphia's Dilworth Park on Thursday to ask passers-by to "go vegan" ahead of the Super Bowl.
PETA also were scheduled to pass out free chicken squeezie toys that declare, "Let Birds Keep Their Wings: Go Vegan," KYW-TV reported.
Let birds keep their wings ❤️ PETA supporters have an important message for the #Philadelphia #Eagles' hometown ahe… https://t.co/RpMXOPhmqL

— PETA (@PETA) 1517530809.0
The organization also was scheduled to distribute vegan recipe booklets with dishes such as spicy buffalo cauliflower and loaded nachos with cashew cheese, the station said.
"The Super Bowl is no game for the chickens and other animals who are killed by the millions only to end up as football fans' finger foods," PETA Executive Vice President Tracy Reiman told KYW. "PETA's chicken squeezie toys will hopefully inspire everyone to bypass the gameday wings in favor of mouthwatering vegan snacks."
And as Philly goes, so goes the nation apparently. The National Chicken Council said football fans will eat 1.35 billion wings Super Bowl weekend, the station reported.
Check out the below clip for more of what's served at Eagles games (unless you're from PETA):