Declining interest in the National Football League has been a closely covered topic throughout the last season, but an NBC News/Wall Street Journal poll delved into demographics behind the drop — and it found that white people, specifically white men, are the biggest culprits.
What are the overall numbers?
The number of people overall who say they follow the NFL has declined sharply since 2014, NBC News said.
Last month's poll showed that 49 percent of responders indicated they closely follow the league, but that figure was 58 percent in January 2014.
How do the numbers break down by race?
Since 2014, the number of blacks and Hispanics who say they closely follow the NFL has remained essentially flat, the network said.
But among whites, that figure is down 12 points from 59 percent in 2014 to 47 percent in 2018, NBC News said.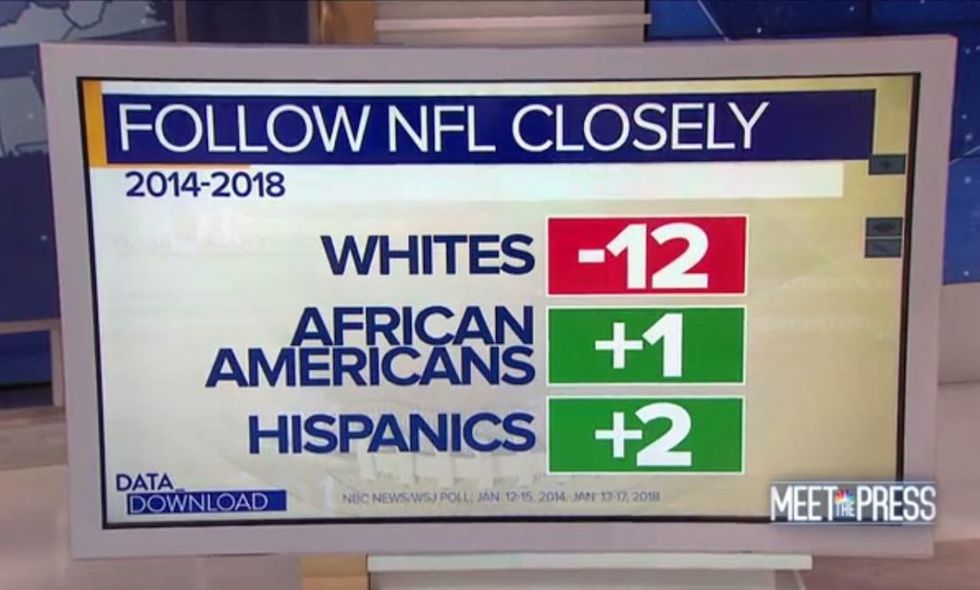 Image source: NBC News video screenshot
What about when gender is added into the equation?
From 2014 to last month, the percentage of white men who closely follow the NFL dropped 22 points — from 69 percent to 47 percent, the network said.
In that same time period, the percentage of women who closely follow the NFL stayed the same at 47 percent.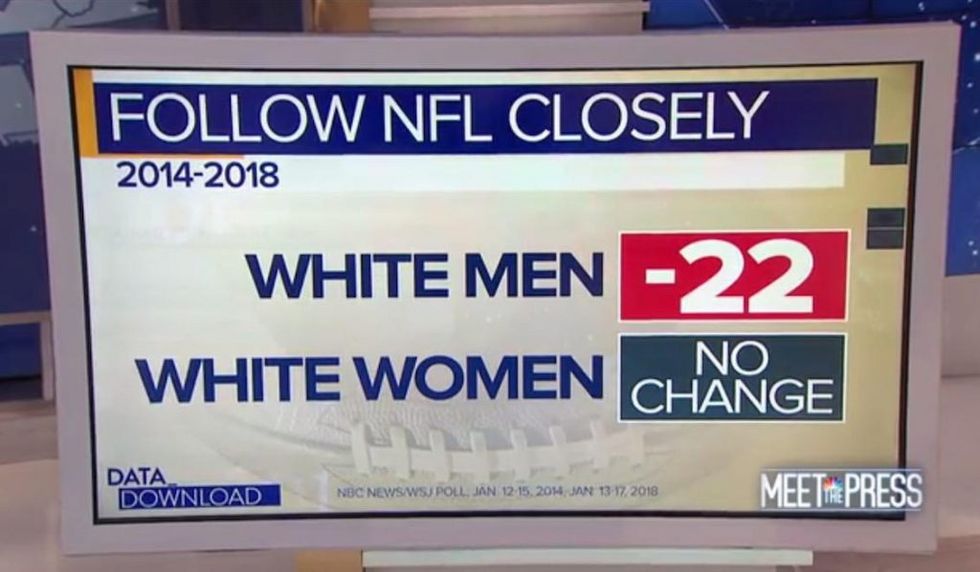 Image source: NBC News video screenshot
"So, in a sense, the NFL's viewership/popularity problems seem to boil down to a problem with white men," NBC News noted. "That demographic group that has long been a crucial component of the league's fan base, as anyone who watches the string of beer, pizza and car commercials during an NFL game might guess."
What about among political parties?
There were drops in NFL interest among Republicans, Democrats and independents, but the biggest drop was with the GOP, the network said: A 15-point slide.
There was an 8-point drop among Democrats and a 4-point drop among independents, NBC News said.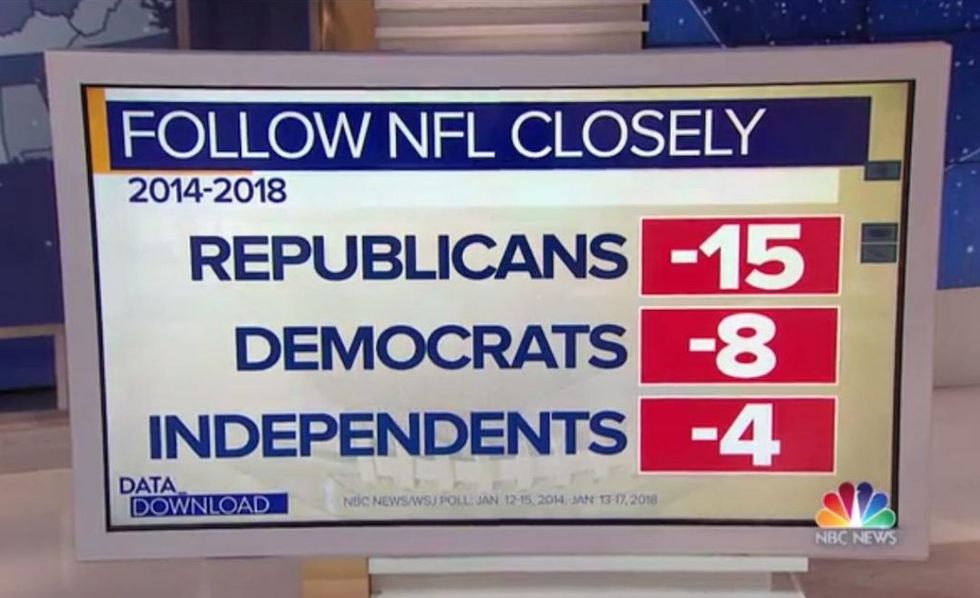 Image source: NBC News video screenshot
What's behind the slide among the GOP and Democrats?
The network noted an issue eating at Republicans likely has been NFL player protests while Democrats may be disturbed by concussion-related injuries.
The poll showed Democrats were far less likely than Republicans to say the NFL had "taken meaningful action to reduce and prevent concussions," NBC News said.
(H/T: Truth Revolt)