Logan Morris was in a Georgia supermarket checkout line with his 2-year-old son Tuesday night when the boy asked his dad for some candy.
"I told him, 'No, it's too late, bud,'" Morris recalled to WXIA-TV.
Dad added to WSB-TV that his son didn't even throw a tantrum.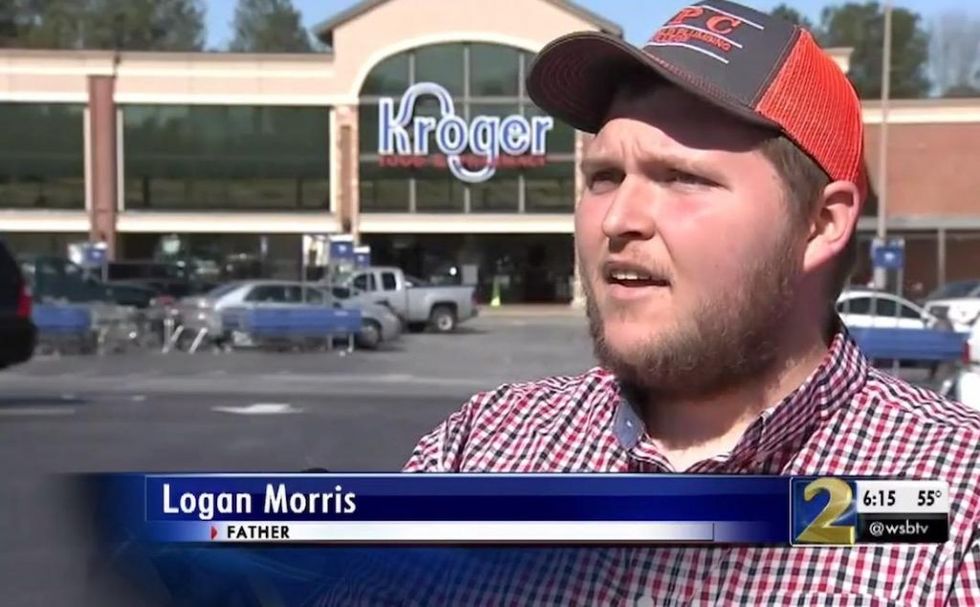 Image source: WSB-TV video screenshot
But that apparently mattered little to 62-year-old Juan Martinez, who was standing behind Morris and his boy at the Kroger in Newnan, WXIA reported, and allegedly took it upon himself to discipline the kid.
"He grabbed my son's left hand, smacked it and then turned him around and smacked him on the rear end, I wanna say three times," Morris told WSB, adding that he had to restrain himself and was "just trying to stay calm."
The shocked dad told WSB that Martinez offered the following explanation for his actions: "This is what we do with kids in Mexico."
"I said, 'Buddy, we're not in Mexico,'" Morris recalled to WSB.
What happened next?
Morris left the store and called police, WXIA reported.
When officers arrived they observed that Martinez's eyes were bloodshot and that he had a "strong odor of an alcoholic beverage coming from his person," WXIA added, citing a police report.
Police also said Martinez's speech was slurred and that he began to cuss in front of employees and customers, WXIA reported.
Police bodycam video shows officers taking Martinez to the ground and warning him to not resist.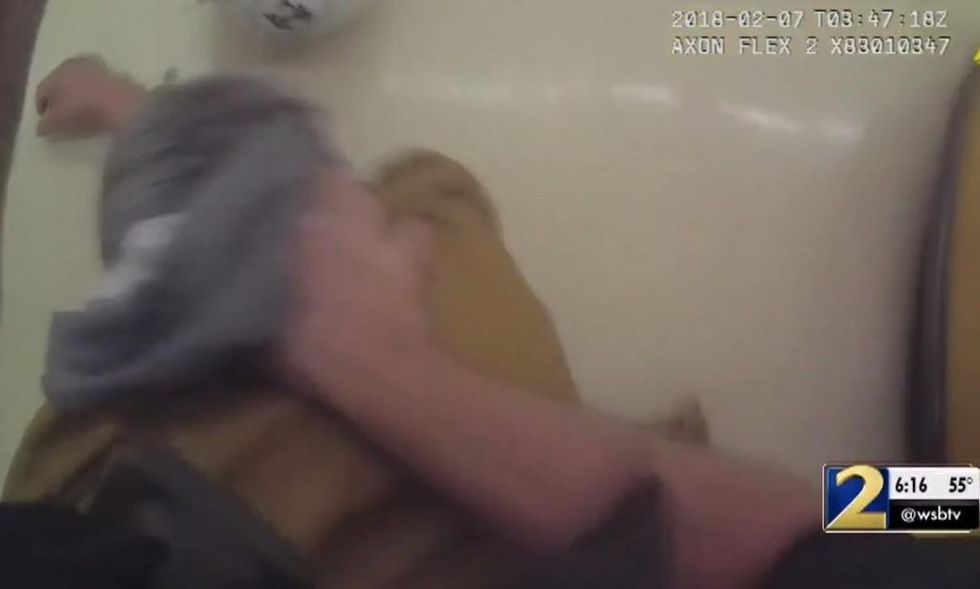 Image source: WSB-TV video screenshot
"Give me that arm, Juan, or I'll electrocute you," one officer is heard saying on the clip, WXIA said.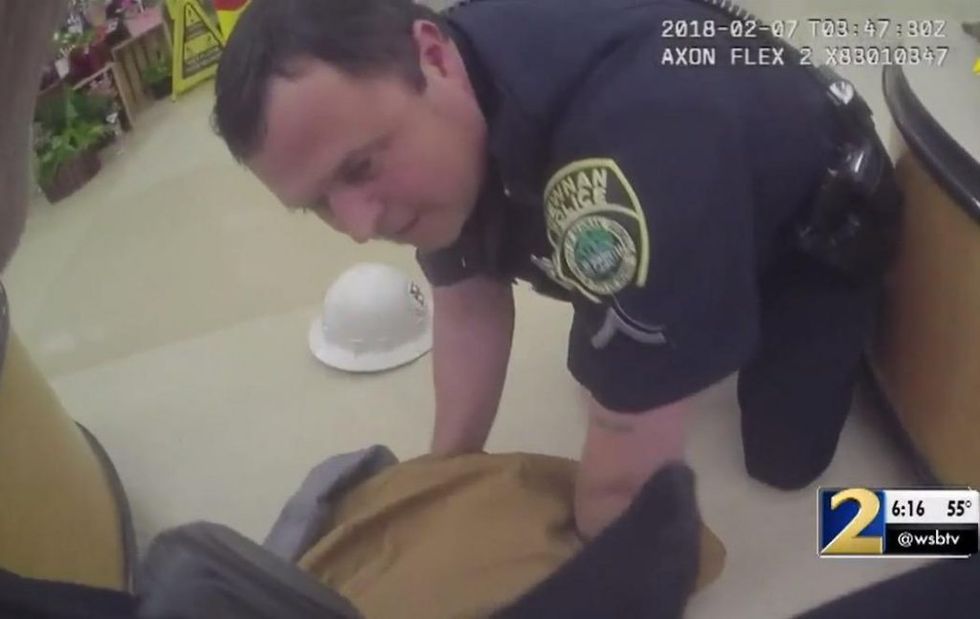 Image source: WSB-TV video screenshot
More from WXIA:
Once inside the patrol car, the police report stated Martinez began kicking the doors and windows. Police said at the jail, he would not respond to staff leading staff to call an ambulance.

Martinez was cleared by Newnan Piedmont Hospital Emergency room and transported back to the Coweta County Jail where he was turned over to the booking staff without incident.
What is Martinez charged with?
Martinez faces multiple charges, including simple battery, child cruelty, disorderly conduct, obstructing officers and violating probation, the Atlanta Journal-Constitution reported, citing jail records. He's being held without bond, WSB said.
Martinez has been booked into jail 50 times over the past decade, mostly from public drunkenness, WSB added.
How is Morris' son doing?
Morris told WSB his boy wasn't hurt but was confused by what happened: "He just kind of looked at me with his mouth open, just astonished that some random stranger just popped him on the rear end."
(H/T: Blue Lives Matter)