A year after the infamous riots at the University of California, Berkeley, that shut down an event featuring "alt-right" provocateur Milo Yiannopoulos, Reason visited the birthplace of the free speech movement to ask students if violence is ever acceptable in order to advance political ends.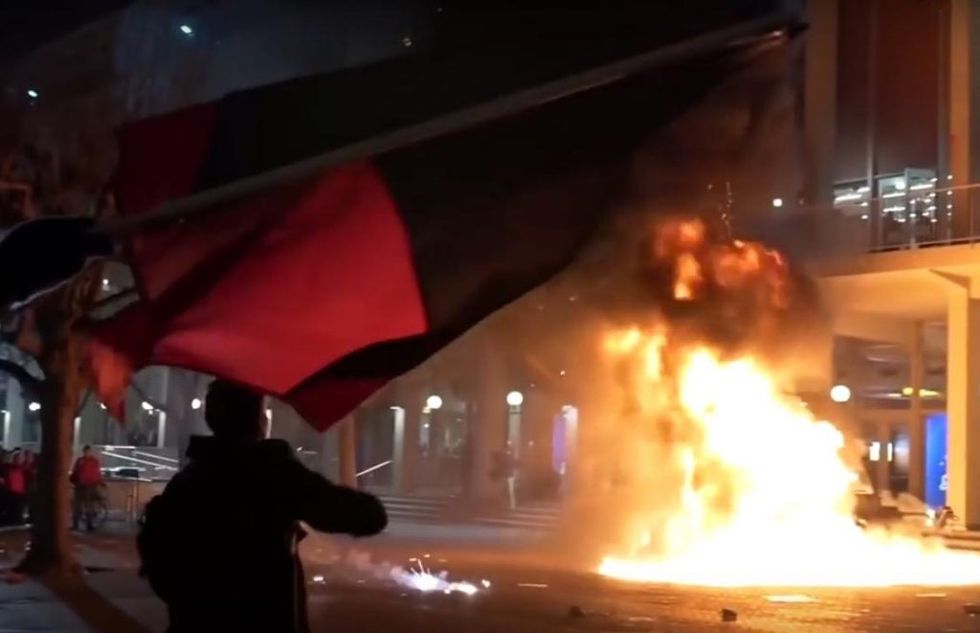 Image source: YouTube screenshot
"The people whose words create a culture that sort of ratifies violence against a certain group are punchable," one student told the outlet.
But others told Reason that Berkeley students were unfairly blamed for last year's riots on campus, saying that outside groups — such as black-clad Antifa members — were responsible for much of the mayhem.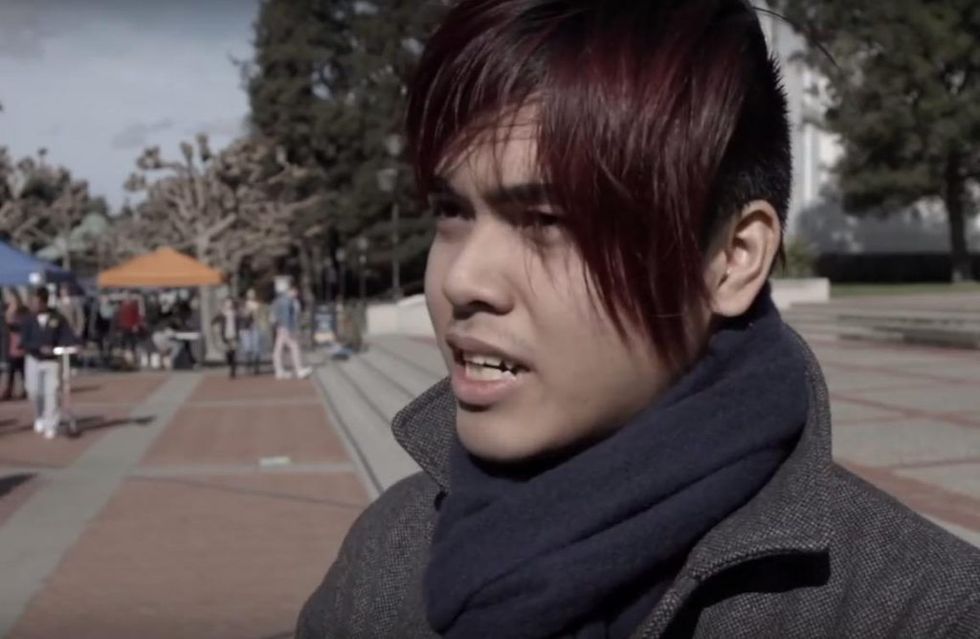 Image source: YouTube screenshot
"Pretty much resorting to this force, this violence. Pepper spraying just [Republican President Donald] Trump supporters who did nothing other than express their political opinions," another student told the outlet. "That's not what we should be doing at all. And I want to say that's not what Antifa should be doing, either."
But is political violence ever acceptable?
Reason said that while most Berkeley students condemned Antifa — they didn't condemn all political violence.
"I personally wouldn't throw a stone through a window," one student said, "but I would never criticize the psyche of someone who does."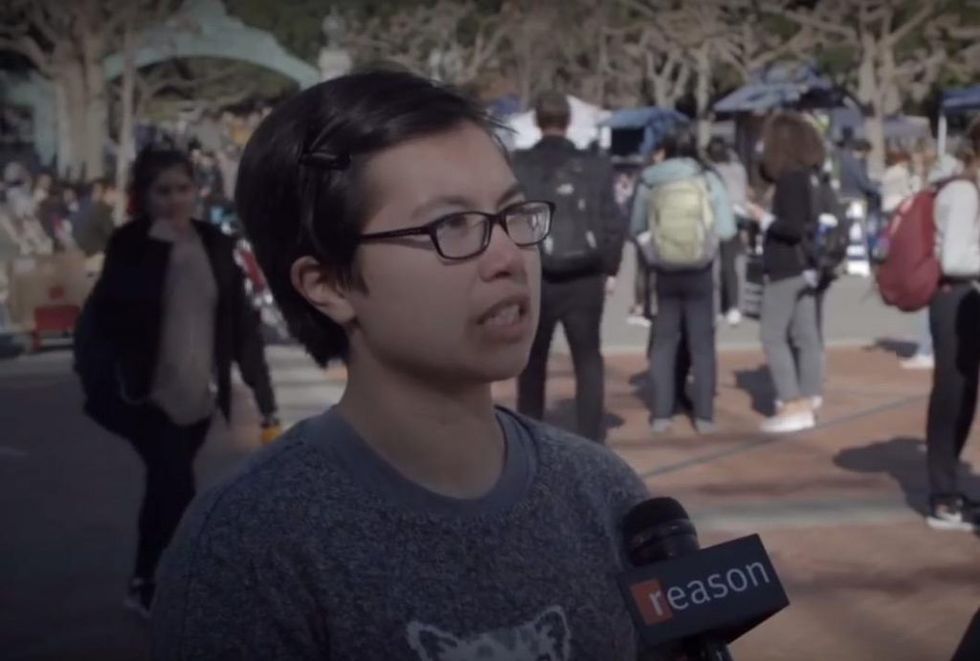 Image source: YouTube screenshot
"I think it's hard for there to be very big change without some sort of violent aspect to it," another student told Reason, "whether that's property destruction or human life, which is like the sad reality we live in."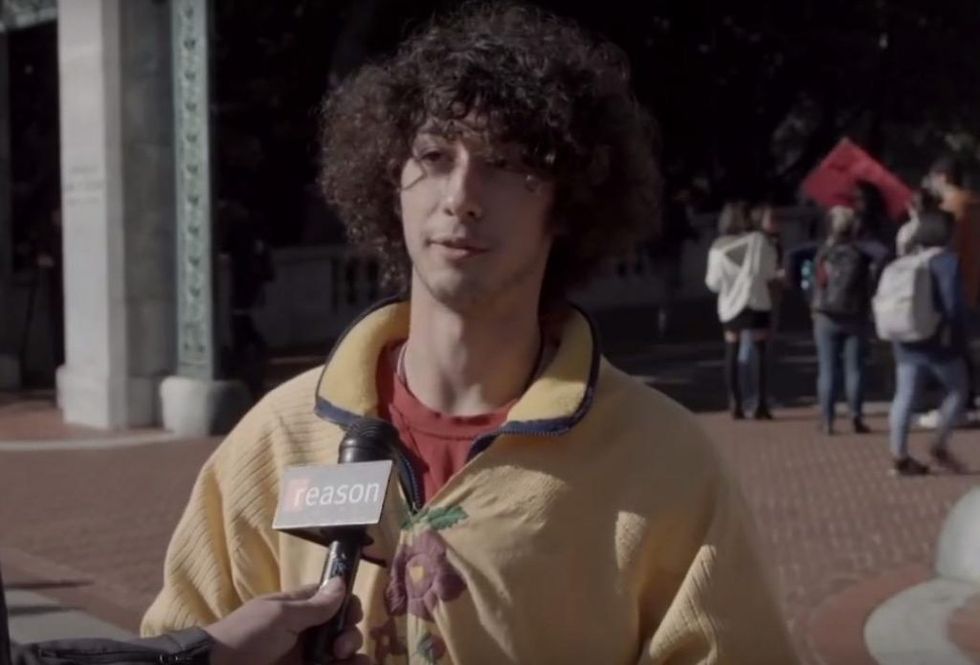 Image source: YouTube screenshot
The student who noted that people are "punchable" when they create a violent culture against a certain group added that "speech can be considered violence" and that the Yiannopoulos event created an "unsafe environment" for his opponents.
What did students have to say about Dr. Martin Luther King Jr. and riots?
That same student said property damage is "absolutely justifiable," and then he and another student invoked the words of Dr. Martin Luther King Jr., who once said a "riot is the language of the unheard."
Interestingly, these charges walking the hallowed halls of such an academically prestigious institution seemed unaware of the rest of what King said about riots — which Reason promptly unearthed on the clip.
King continued in the same interview segment saying that violence as a way to enact change is "impractical and immoral."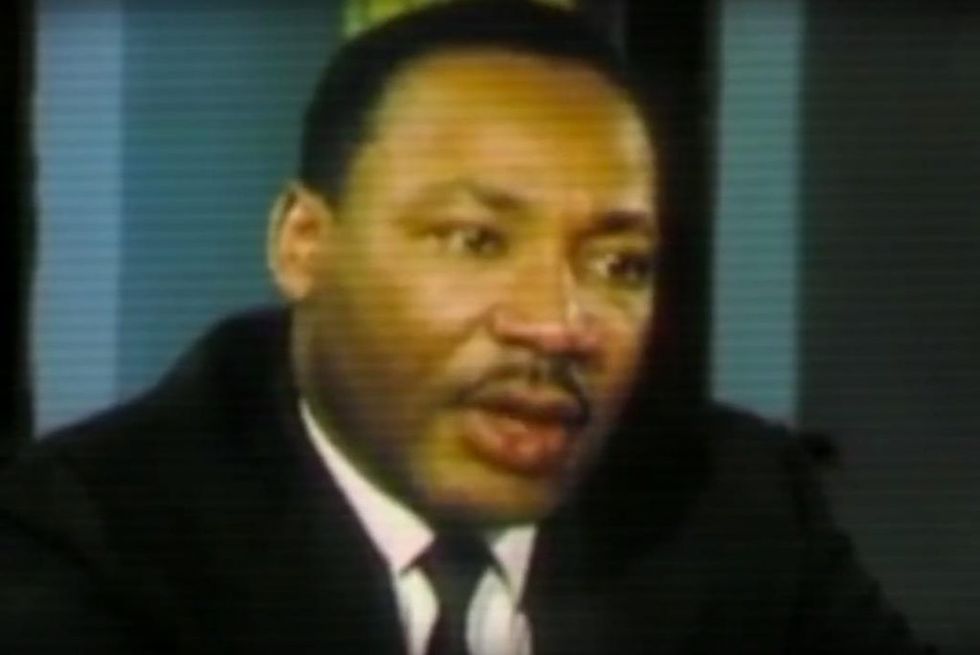 Image source: YouTube screenshot
In addition, the outlet noted research that revealed nonviolent resistance has been more than twice as effective as violent resistance in regard to reaching political goals.
Check out the full video below: