In the wake of the deadly mass shooting at a Florida high school, an Army veteran stood guard outside a high school in Fort Wayne, Indiana — and brought along an AR-15 rifle and a handgun, WANE-TV reported.
Mark Cowan positioned himself off the grounds of North Side High School on Friday and planned to remain there until students and teachers are better protected, the station said.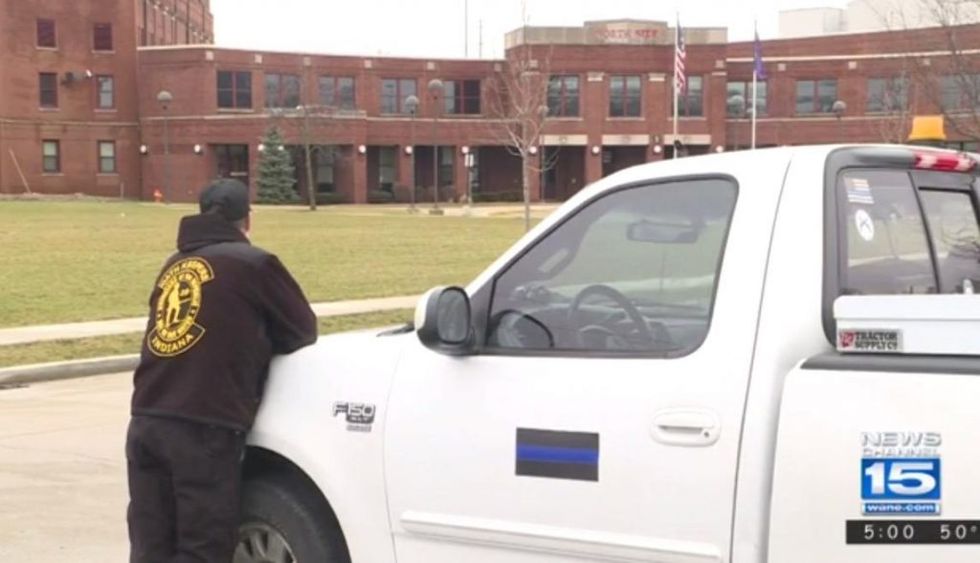 Image source: WANE-TV videos screenshot
He added to WANE that he chose to get his "butt off the couch and come out here and keep an eye on these kids and these teachers. They deserve it. They all deserve a right to go home every night without fear of what's going to happen during the day."
Cowan also is a member of the Oath Keepers, the station said, a group comprised generally of former police officers and members of the military who act as a security presence at various events.
"These kids mean a lot to me," he said to WANE. "These teachers mean a lot to me ... this is my community, and they need protecting. And our law enforcement, as good as it is, can't be everywhere. So it's people like myself and the other Oath Keepers that say, 'I'm gonna take up that slack.'"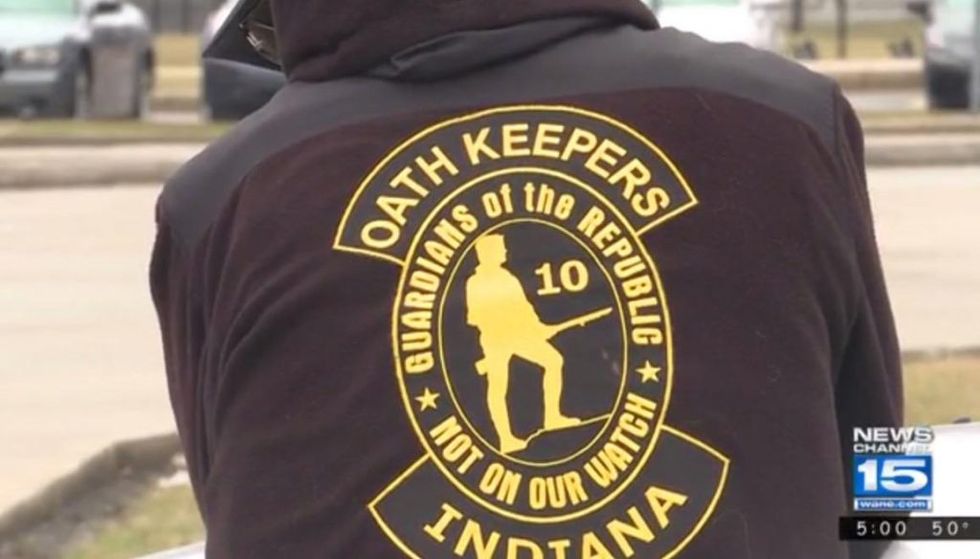 Image source: WANE-TV videos screenshot
Cowan has been in touch with local police and the school's resource officer, the station said, as well as other Oath Keepers who've discussed possibly protecting other schools.
How is the school district responding to Cowan's presence?
Fort Wayne Community Schools spokesperson Krista Stockman offered a statement to WANE:
"We take the security of our schools very seriously. We understand he has a right to be out there, but we do not believe it adds to the safety of our students. At North Side, as at all of our schools, we have security procedures in place. In addition, at North Side, we have armed police officers in the building every day."
(H/T: Blue Lives Matter)