An anonymous group — reportedly 17 faculty members — threatened to tear down a Confederate statue on the campus of the University of North Carolina at Chapel Hill, the Daily Tar Heel said.
The Daily Tar Heel reported Monday that two of its editors met with and identified a senior faculty member who confirmed the existence of the 17-member group that sent a letter to Chancellor Carol Folt, saying that if the school doesn't remove the statue before Thursday then the group would do so.
The statue — known as "Silent Sam" — was erected in 1913 in remembrance of "the sons of the University who died for their beloved Southland 1861-1865."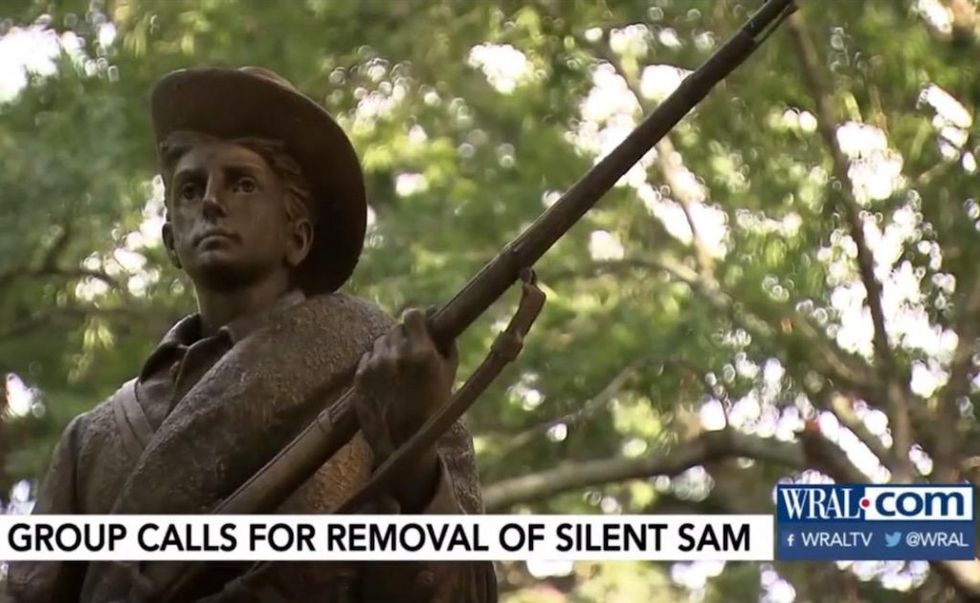 Image source: WRAL-TV videos screenshot
A UNC spokeswoman confirmed Folt received the letter but said the university could not verify its authenticity, WRAL-TV reported.
What are UNC students saying about the issue?
Senior Michelle Brown told the station she stands by the Silent Sam statue for two hours every Monday in protest.
"Because the university promises us a campus free of racial discrimination and racial hostility, and by having this up, they're not fulfilling that promise," Brown added to WRAL. "When it's at the front of our university, it shows that this is the thing that we value most. It's trying to send a message to black and brown people."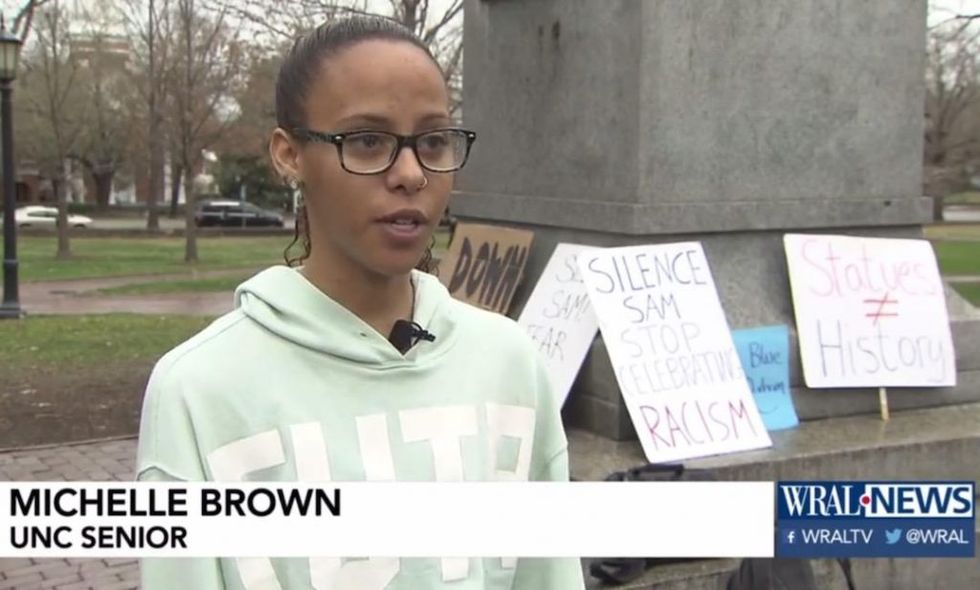 Image source: WRAL-TV videos screenshot
Another student, Meredith Roethling, told the station that "it's just a very sad fact that anyone would be hurt by anything on this campus since we do like to promote acceptance and support for everything."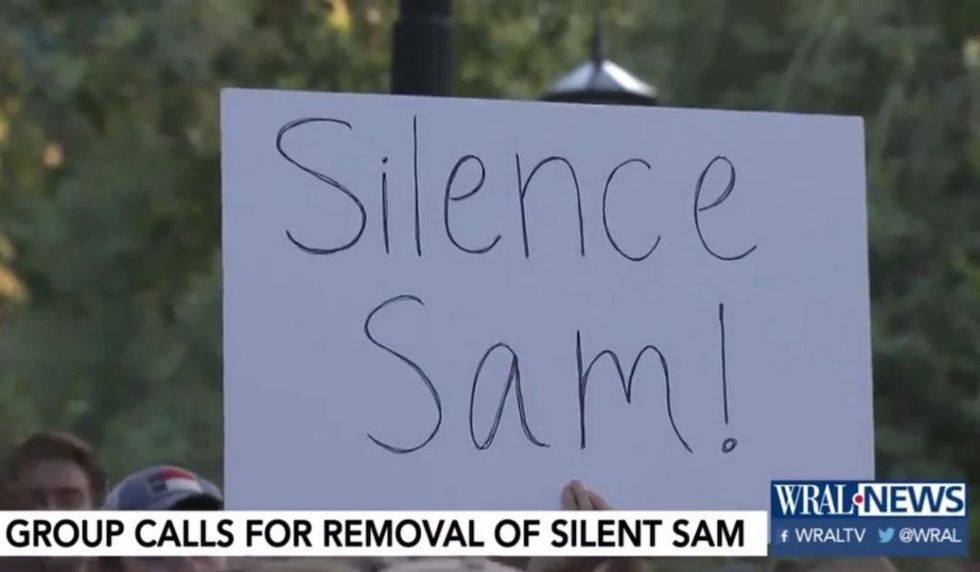 Image source: WRAL-TV videos screenshot
Other students told WRAL they felt rejuvenated by those who tore down the Confederate statue in Durham and then had their charges dropped.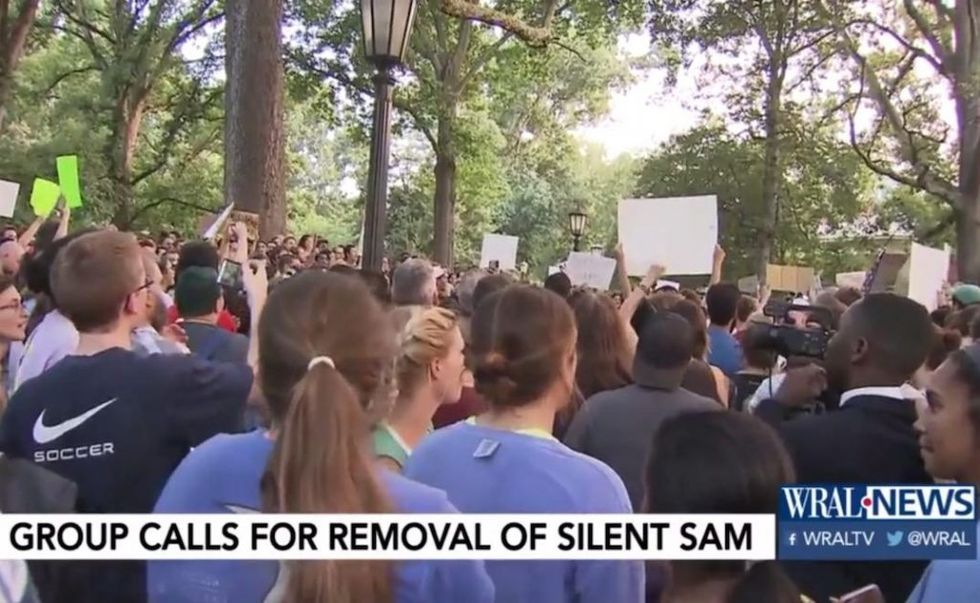 Image source: WRAL-TV videos screenshot
What else has been said about the statue's existence?
UNC leaders said they believe they can't take action on the statue because it's on public property and that a decision on it is in the hands of the Historical Commission, the station said.
William Sturkey — a UNC professor not connected to the letter — added to WRAL that the statue is a "resource suck on time, energy, money," particularly because police guard it daily.