A wise man once said life is hard — and it's harder if you're stupid.
One evening last month, police in Peoria, Arizona, approached a man and woman who matched the description of a couple wanted for shoplifting — and the pair took off running, the Arizona Republic reported.
Turns out the couple — identified as 28-year-old Marwan Al Ebadi and 29-year-old Salma Hourieh — ran directly toward the front doors of the north precinct building of the Peoria Police Department, the paper reported.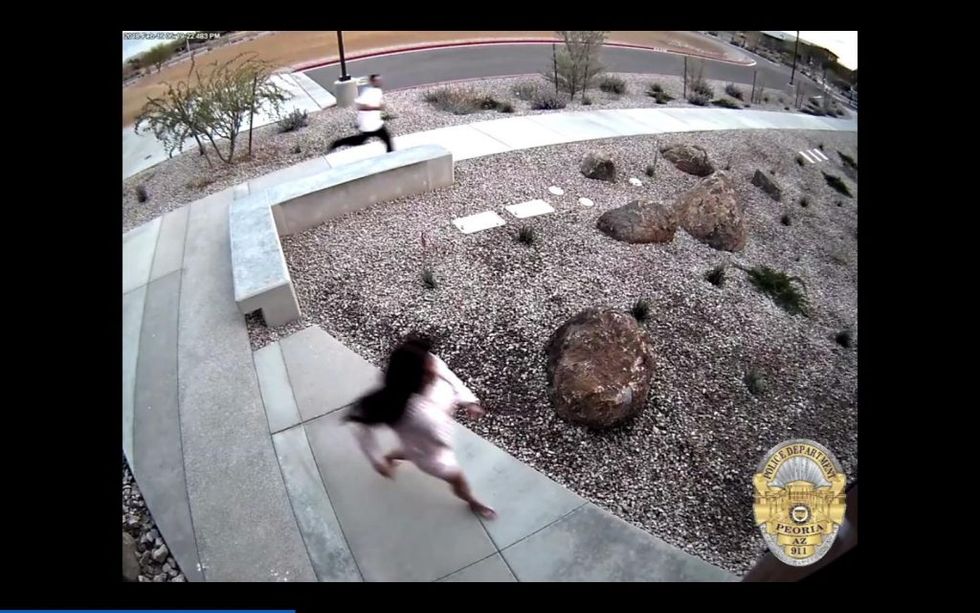 Image source: YouTube screenshot
And it's not like the occupants of the building is any big secret — a very large "Peoria Police" sign sits above the door the couple ran toward, the Republic said.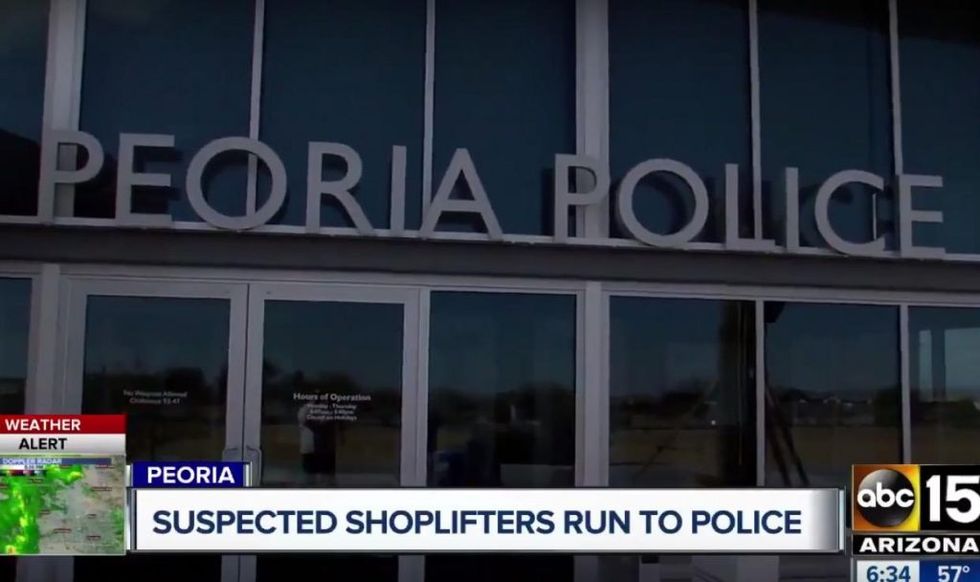 Image source: YouTube screenshot
Still, the pair continued to run alongside the building and soon hopped a fence, the paper said.
Problem is, upon landing they found themselves in a secured area of the police station, the Republic reported.
While Al Ebadi managed to jump back over the fence, Hourieh didn't get that far and could only manage to hide under a bench, the paper said.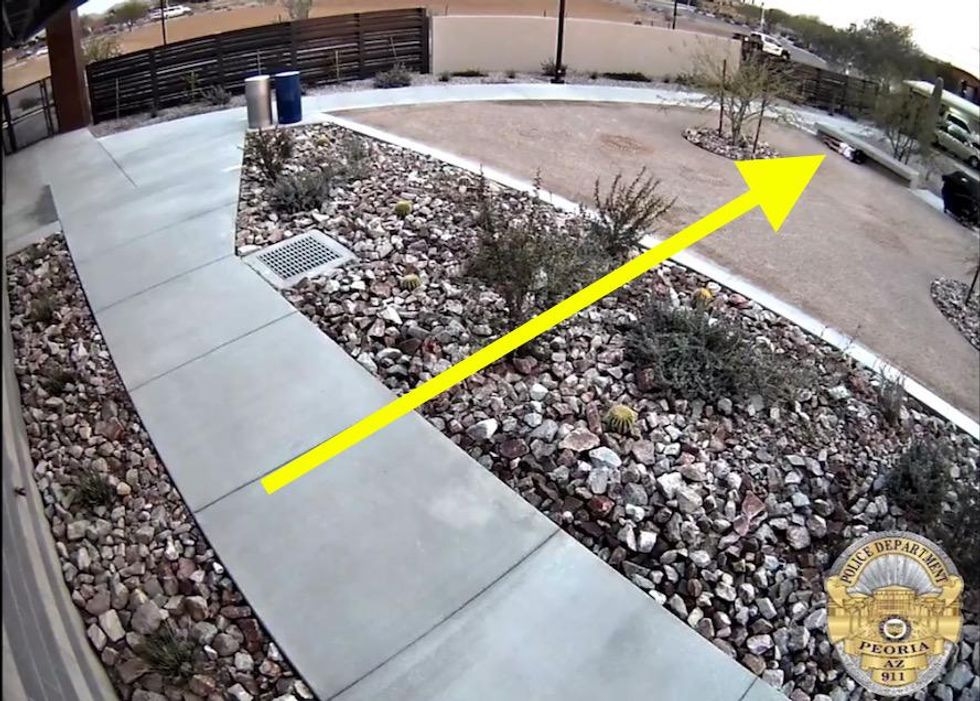 Image source: YouTube screenshot
Here's raw video of their misadventure:
And wouldn't you know that extra officers were in training at the building that day and were on a dinner break when the couple took refuge in their back yard, so to speak, KNXV-TV reported.
All the cops had to do was walk outside, the station said.
Al Ebadi and Hourieh were arrested on suspicion of shoplifting, trespassing in a critical public safety building and drug charges in connection with the Feb. 16 incident, the paper said.
"I've never seen something like this, this is obviously pretty rare," Peoria Officer Brandon Sheffert told KNXV-TV. And he offered some advice as well.
"No. 1, don't run from the police," Sheffert told the station. "No. 2, if you do, make sure you don't run right to the police."