It was one bad decision after another for a driver on the streets of Fairfax County, Virginia, just after 1 a.m. Saturday.
Police said an officer turned on his lights and siren after seeing an "apparent equipment violation" on 30-year-old Isaac Bonsu's car, WJLA-TV reported.
Bonsu's first bad decision?
Instead of minimizing trouble, Bonsu kept right on going, the station said.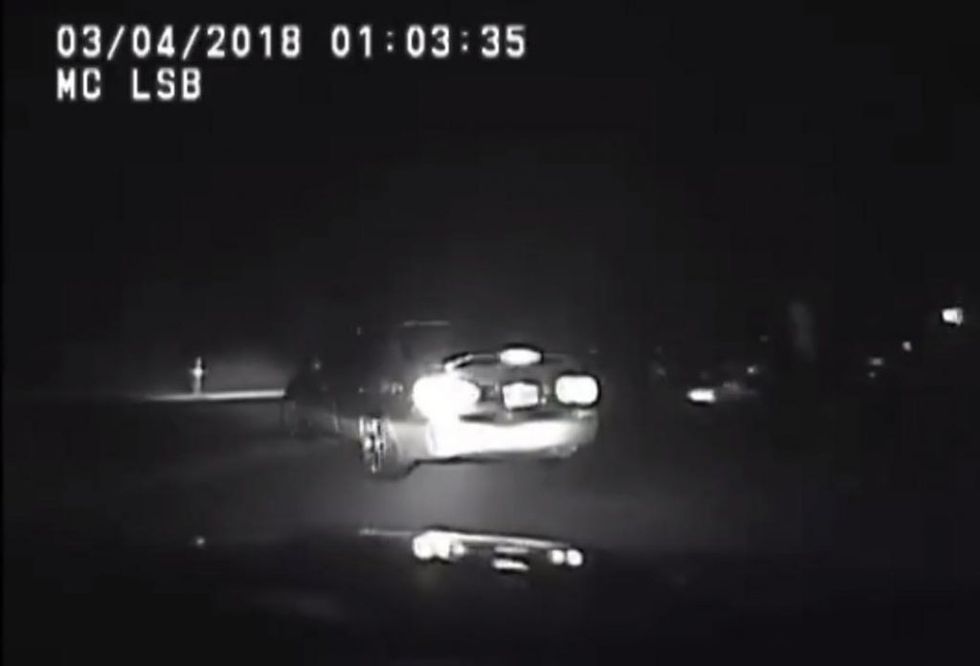 Image source: Facebook video screenshot
Poor choice #2
It could be argued that Bonsu didn't know his way around the area very well, because a half mile later he led cops smack into a dead end, WJLA reported.
Is dumb move #3 the charm?
Bonsu wasn't about to give up just yet. Rather than remain behind the wheel, he opened the door and took off running.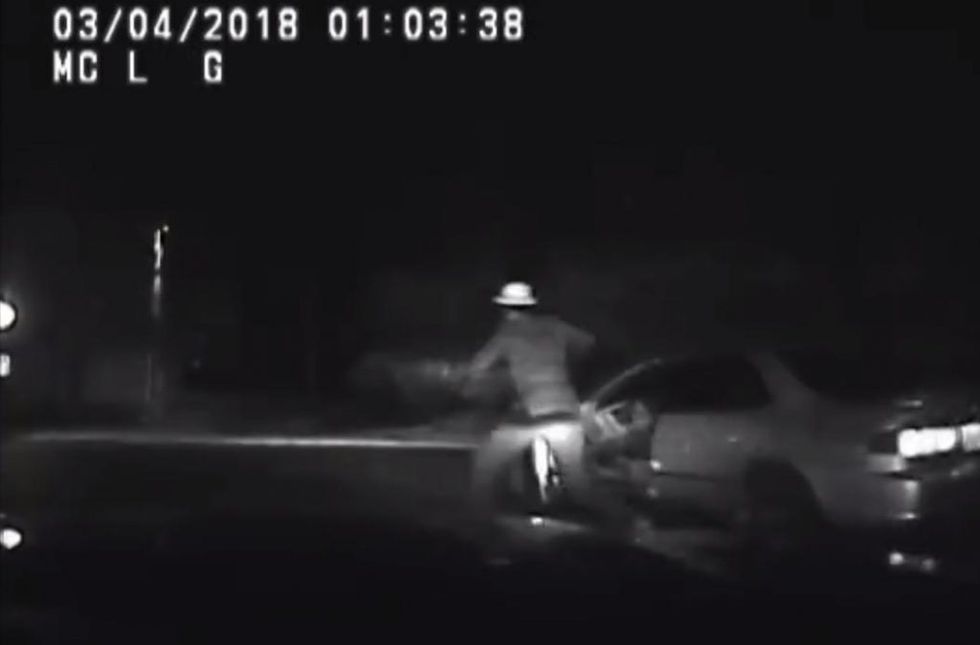 Image source: Facebook video screenshot
Folks, we have a quartet of idiotic moves
Sadly our hero picked a poor route for his on-foot getaway: he ran to the front of car. The nagging issue, however, was that Bonsu's car was still moving.
Sure enough, his own car hit him and knocked him down.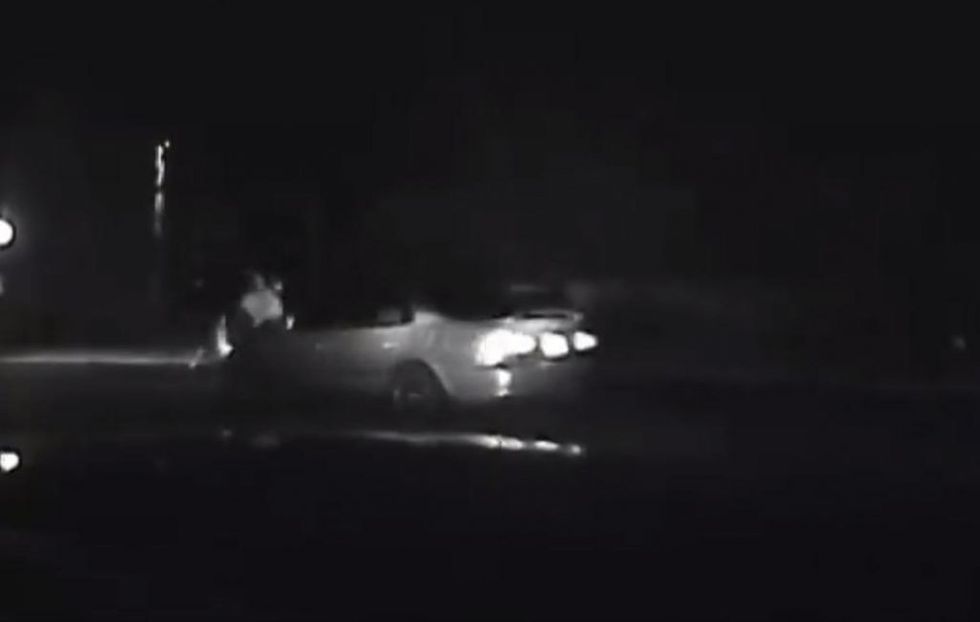 Now it's a party of five sorry decisions
Undaunted, Bonsu is seen on video getting up and attempting to keep right on running.
But the officer who initially tried to stop him earlier got out of his cruiser, ran after Bonsu and soon caught and arrested him.
Here's video of the endgame:
What now?
While officials told WTTG-TV Bonsu was physically OK, that may be the only silver lining amid his misadventure.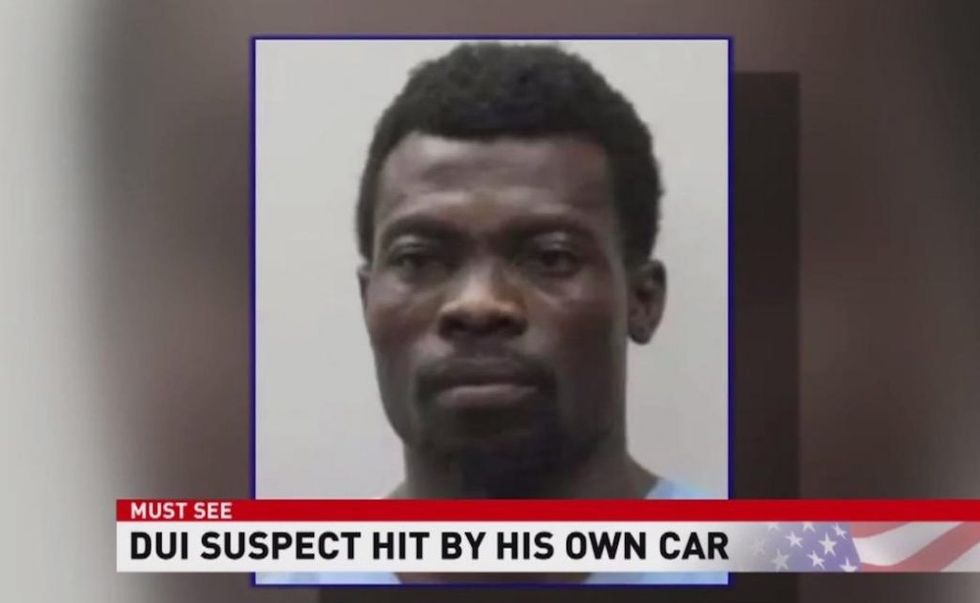 Isaac Bonsu (Image source: WJLA-TV video screenshot)
Bonsu faces seven charges in Fairfax County, including a felony for his third DWI offense, WJLA reported, adding that his other charges include hit-and-run, disregarding an officer's signal to stop, driving while revoked-DWI related, driving with an open container, possession of marijuana and illegal window tint.
He was also wanted on three charges out of Prince William County: felony hit-and-run, misdemeanor hit-and-run and driving on a revoked license, WJLA said, adding that court records indicated Bonsu was out on bail.
(H/T: Blue Lives Matter)