It seems as though things just weren't going Christopher Sevilla's way on Tuesday.
The 29-year-old transient from Woodland, California, stole a van in Davis, crashed it in Yolo County and then tried carjacking a student in front of Cache Creek High School, the Yolo County Sheriff's Office told KCRA-TV.
Sevilla tried to pull the girl out of her car as she was leaving school, and he allegedly said he needed the vehicle to save his family, authorities told KOVR-TV, adding that the girl fought back and screamed for help.
With that, three male students ran over and dragged Sevilla down, KOVR reported.
"I think that either her car could have been stolen or she could have gotten hurt or run over even," senior Daisy Jayde, who witnessed the incident, told KOVR. "I mean the possibilities are really endless."
Teachers soon rushed over and detained Sevilla until sheriff's deputies arrived and arrested him, KOVR reported.
"Everyone who was there, they were really shaken up," Jayde added to KOVR.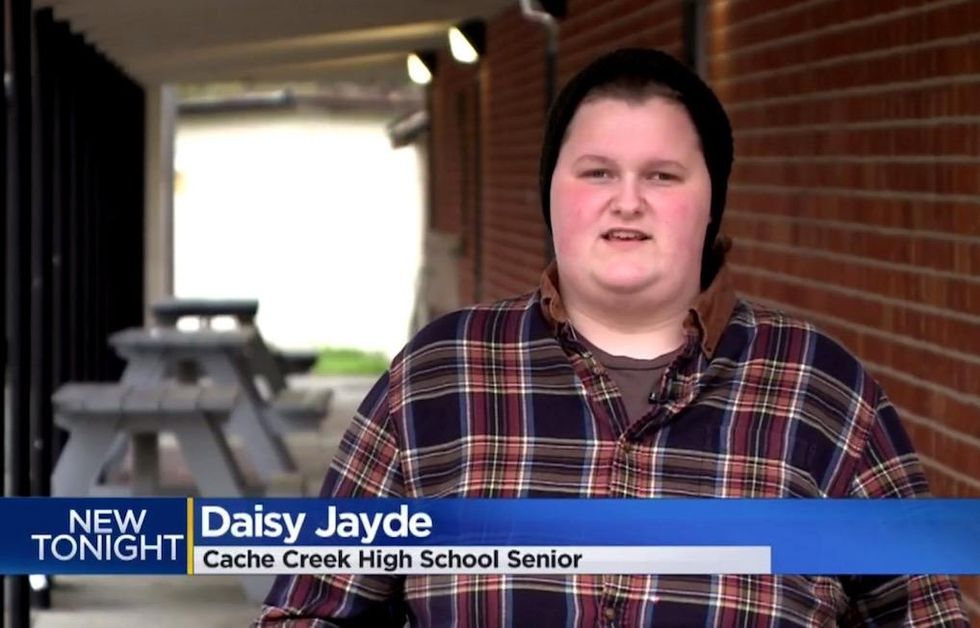 Image source: KOVR-TV video screenshot
The victim told KOVR she wasn't ready to talk about everything just yet — and the boys who stopped her attacker told the station they don't want any recognition.
"Now we're really going to understand that like anyone — this person next to me— can save my life potentially," Jayde told KOVR. "I think we will now all really appreciate each other."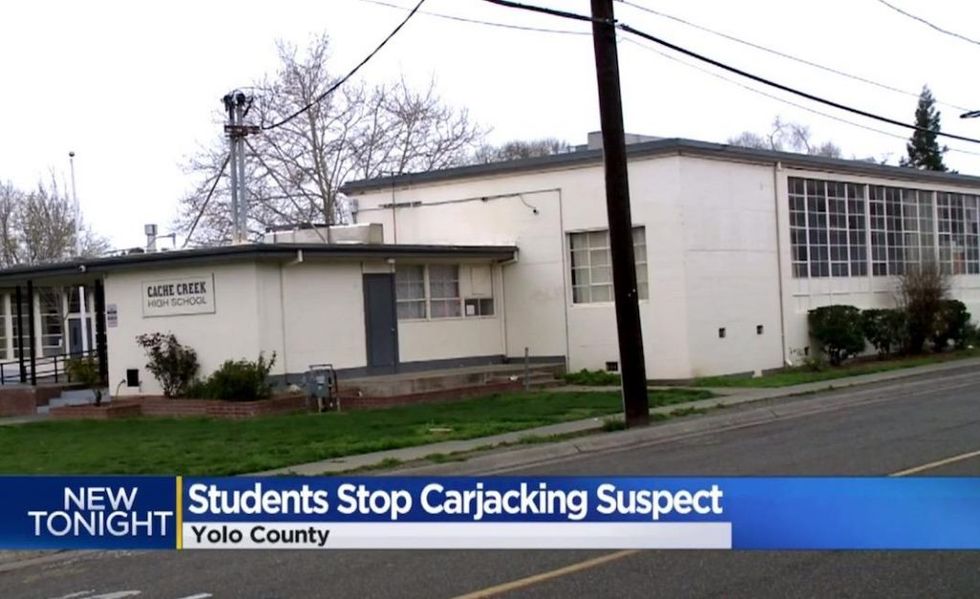 Image source: KOVR-TV video screenshot
What else do we know about Sevilla?
Sevilla has been charged with attempted carjacking — a felony — along with battery and obstruction of a public officer, the Monroe Detention Center told TheBlaze on Wednesday. Sevilla is being held at the jail on $100,000 bail and has a court date on Thursday, a jail official told TheBlaze.
The sheriff's office added that Sevilla embarked on his misadventure Tuesday — ending with the attempted carjacking — less than 24 hours after being released from jail for tampering with a vehicle, KCRA reported.