Tim Tebow magic seems to know no bounds.
The former NFL quarterback is known for his on-field heroics — as well as being open about his Christian faith — but how much more ridiculous can it get?
Answer: How about hitting a home run on the very first pitch of his very first at-bat for the New York Mets' AA club — the Binghamton (New York) Rumble Ponies — on Thursday:
Tebow's three-run shot over the fence got the crowd going wild — and gave the Rumble Ponies a 5-0 lead in the second inning of the home game, the New York Post reported.
And it appears this sort of thing is becoming the norm for the 30-year-old former Heisman Trophy winner.
Tebow, you might recall, homered in his very first professional at-bat as part of the Mets' instructional league in September 2016.
He also homered in his first plate appearance in April 2017 with the Single-A Columbia Fireflies, the Post reported. And in his first day batting for High-A St. Lucie last June, Tebow homered in the second game of a doubleheader.
Tebow's reaction to his latest, magical home run?
"I'm trying to improve every single day, so to get off to a good start definitely gives you confidence," Tebow said, according to ESPN. "But baseball's a game where it's never too high, it's never too low. It's just one at-bat, just one pitch. You've got to stay focused. Tomorrow will be another day where I have to improve. I've got to get back in the cage and work ..."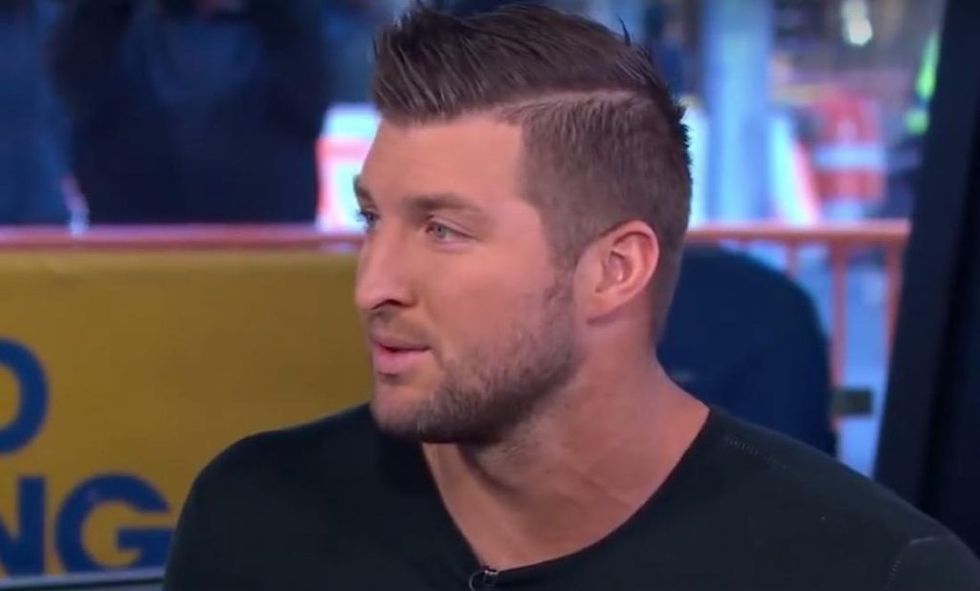 Tim Tebow (Image source: YouTube screenshot)
A Mets source told the New York Daily News in March that Tebow could hit the majors this September when rosters expand — an accelerated schedule due to his age.
Here's another look at Thursday's blast:
First pitch and it's GONE! @TimTebow goes deep in his first Double-AA at bat! We lead 5-0 into the 2nd!… https://t.co/LoMmC23geU

— Binghamton Rumble Ponies (@Binghamton Rumble Ponies) 1522969241.0