The legend of Tim Tebow continues.
The former NFL quarterback and devout Christian has been attempting to make a career of baseball. Signed by the New York Mets and trying to move up in the minor leagues, Tebow has been playing with the St. Lucie Mets in Port St. Lucie, Florida.
He already has a knack for managing sporting feats with a storybook hue while giving his time and resources to those in need. But when Tebow's squad visited the Charlotte Stone Crabs in Port Charlotte, Florida, on July 29, he simply raised the bar. The Tampa Bay Times even remarked, "You can't make this stuff up."
In the top of the seventh inning Tebow was taking practice swings in the on-deck circle, the Times said, when 9-year-old Seth Bosch made his way down from his seat, moved toward Tebow and waved to him.
It was a big deal for the little guy. Seth has high-functioning autism and also suffers from neurofibromatosis, a genetic disorder that produces tumors on the nerve tissue, the Times said. Seth also has a tumor behind his right eye, the paper added, and has a hard time playing sports.
Seth's mother Ileanna was videotaping the encounter and got emotional just seeing her son take the risk that Tebow may not see him or respond.
But Tebow did.
In fact, he walked from the on-deck circle and shook hands with Seth through the netting, as his mom — and many others in the crowd — clapped and cheered. Seth shot up an arm in triumph.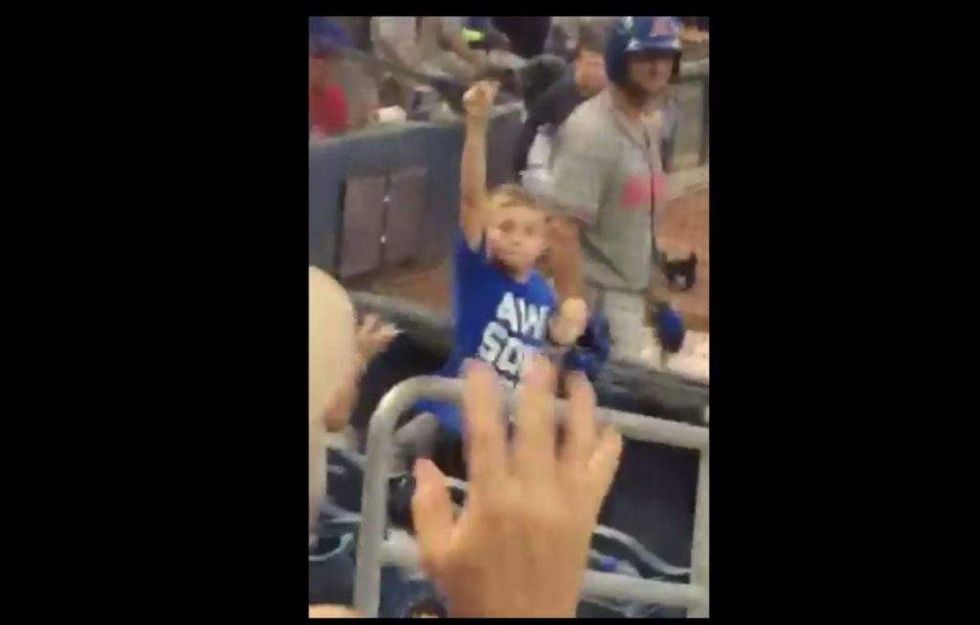 Image source: Tampa Bay Times video screenshot
When he walked back to his seat — where his mom, dad and younger sister awaited him, the Times said — Seth began to cry. Admittedly it was a moment that's hard to watch without getting a lump in your throat for the kid.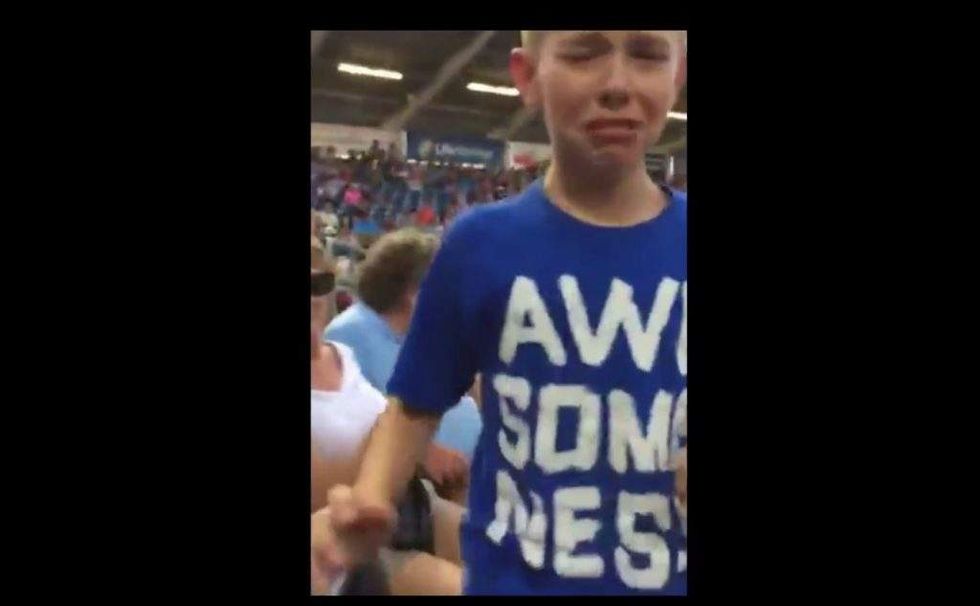 Image source: Tampa Bay Times video screenshot
But there's more.
Tebow then stepped in the batter's box. Ileanna Bosch is heard telling Seth on the Times video that his hero would hit a home run.
And that's exactly what Tebow did.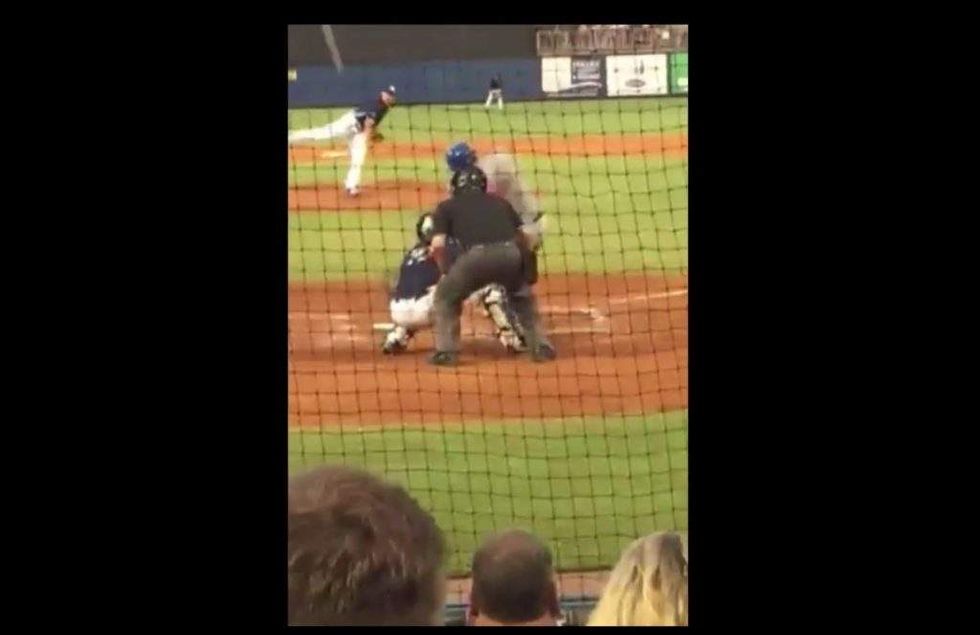 Image source: Tampa Bay Times video screenshot
A three-run shot, the Times said.
More cheers. More tears. And Seth couldn't have been happier.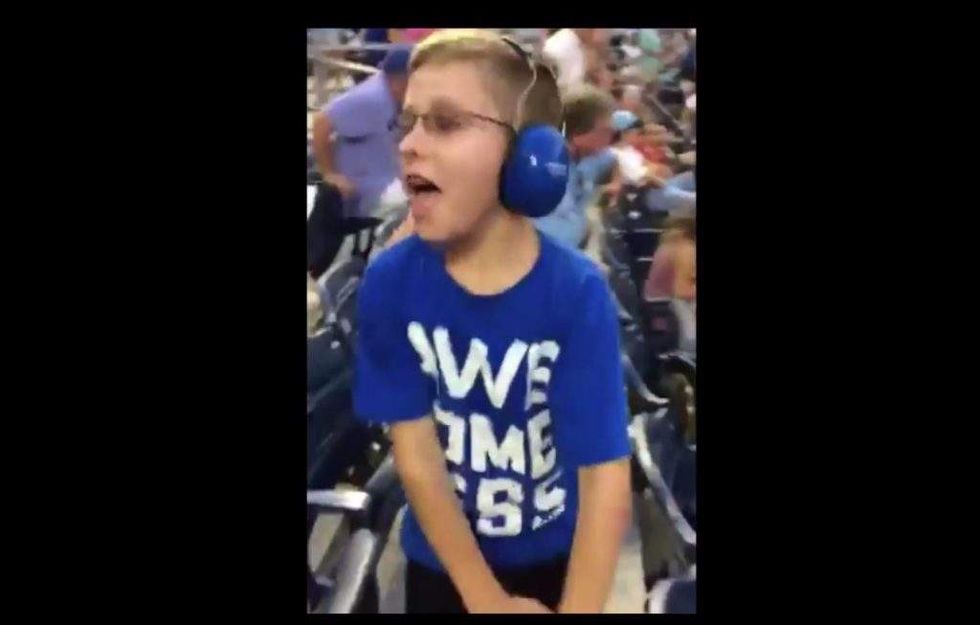 Image source: Tampa Bay Times video screenshot
"When Seth came back to his seat, he was crying," Ileanna Bosch told the Times of her son, who turned 10 on Aug. 6. "And then Tim hit the homer. I started crying, too. How does that happen? I think God brought Seth and Tim together."