Diamond and Silk — the duo who made a big splash with videos and social media posts supporting Donald Trump before and after his presidential election — said Facebook has ruled their content and brand "unsafe to the community."
Lynnette Hardaway and Rochelle Richardson posted a series of tweets Friday saying they've been going back and forth with Facebook about its "bias censorship and discrimination" against their Diamond and Silk brand since September and that the social media giant on Thursday finally said "your content and your brand has been determined unsafe to the community."
In addition, Diamond and Silk said Facebook told them the decision is "not appeal-able in any way."
The questions for Facebook from Diamond and Silk continued: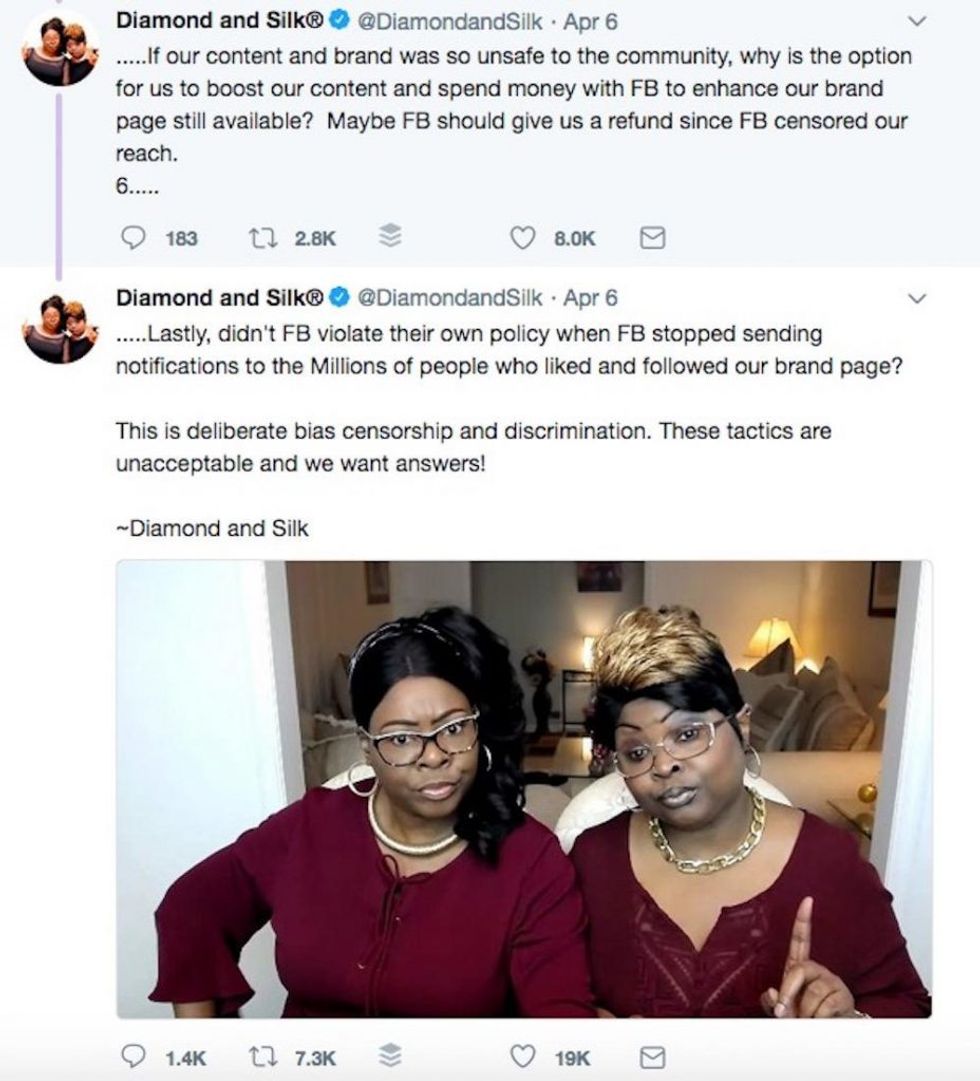 Image source: Twitter
Diamond and Silk appeared over the weekend on Fox News' "Fox & Friends" to discuss the situation, asking angrily why Facebook — which purports to stand up for women — deemed content by two women of color unsafe for users and offered no explanation as to why:
"Fox & Friends" said it hadn't heard back from Facebook regarding the dust-up with Diamond and Silk after asking the social media giant for comment.
(H/T: BizPac Review)