Humorous YouTube videos by Donald Trump supporters Lynette "Diamond" Hardaway and Rochelle "Silk" Richardson — a.k.a. the "Stump for the Trump" duo — have been attracting attention lately.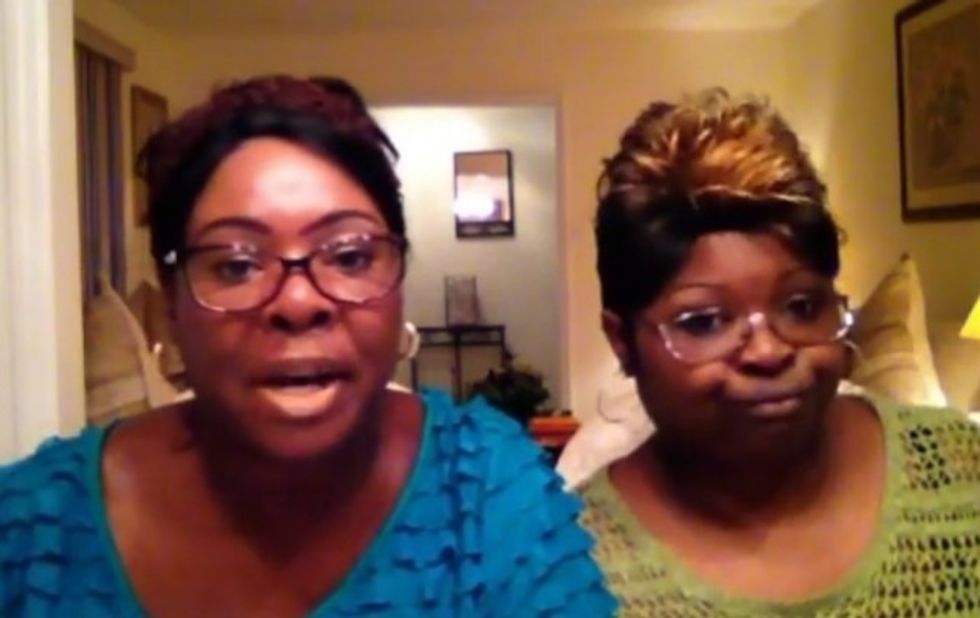 Image source: YouTube
But a video they posted Friday blasted MSNBC host Steve Kornacki, who they say cancelled an appearance on his program at the last minute. The duo said their segment was canned over their refusal to answer personal questions, specifically where they live as well as the names of their employers and children.
"Why they need that?" the video description read. "So they could do a hit piece on us."
So the women unloaded on Kornacki, referencing in return what they claimed was his previous job with Dunkin' Donuts.
MSNBC didn't immediately respond Saturday to TheBlaze's request for comment, but Kornacki had this to say on his Twitter page:
My Wikipedia page includes several glaringly fabricated biographical details. One of them makes it into this video! https://t.co/kcJHgcZcsp

— Steve Kornacki (@SteveKornacki) August 15, 2015
They added that "we don't play that game, we fight fire with fire!" and ended things by declaring to Kornacki, "Shame on you!"
Here's their complete video rant:
(H/T: The Gateway Pundit)
—
Follow Dave Urbanski (@DaveVUrbanski) on Twitter