UPDATE 1:36 p.m. ET: The Hanover Park Regional High School Board of Education said in a Tuesday statement to TheBlaze that "at no time did the principal say he was going to disband the cheerleading program, nor does he have any intention of doing so."
Original story below
Anyone who wants to be a cheerleader at one New Jersey high school now can be part of the squad — or allegedly there will be no cheerleaders at all, WABC-TV reported.
Say what?
Seems there were tryouts for the cheerleading squad at Hanover Park High School in East Hanover — and then came the dreaded cuts, the station said.
But then a parent complained because the parent's kid wasn't allowed on the team, WABC said.
How did a school official respond?
Well, the athletic director changed the policy: Now — in the spirit of inclusivity — anyone who wants to be on the cheerleading squad can be part of it, the station said.
What's been the reaction to the new policy?
Outrage ensued among some members of the squad, who showed up at last Wednesday's school board meeting to let officials know just that, News 12 New Jersey reported. The students said they worked hard to earn their spots and believe it's unfair that those who didn't earn spots are now allowed on the squad, News 12 added.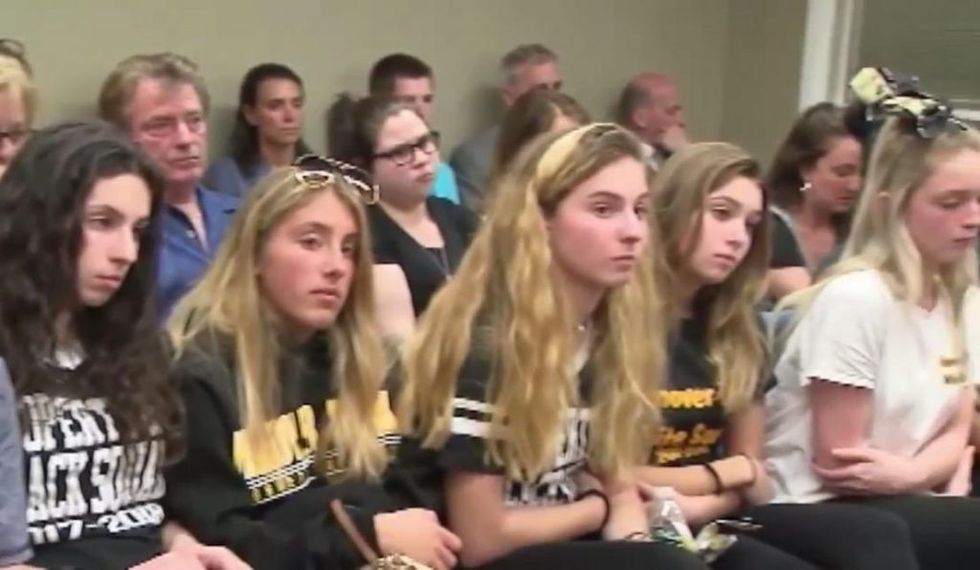 Image source: WABC-TV video screenshot
"I tried my hardest," student Stephanie Krueger told the school board, her voice breaking as she wiped away tears. "Now everything is going away because of one child who did not make the team, and their parent complained, so now all my hard work has been thrown out the window."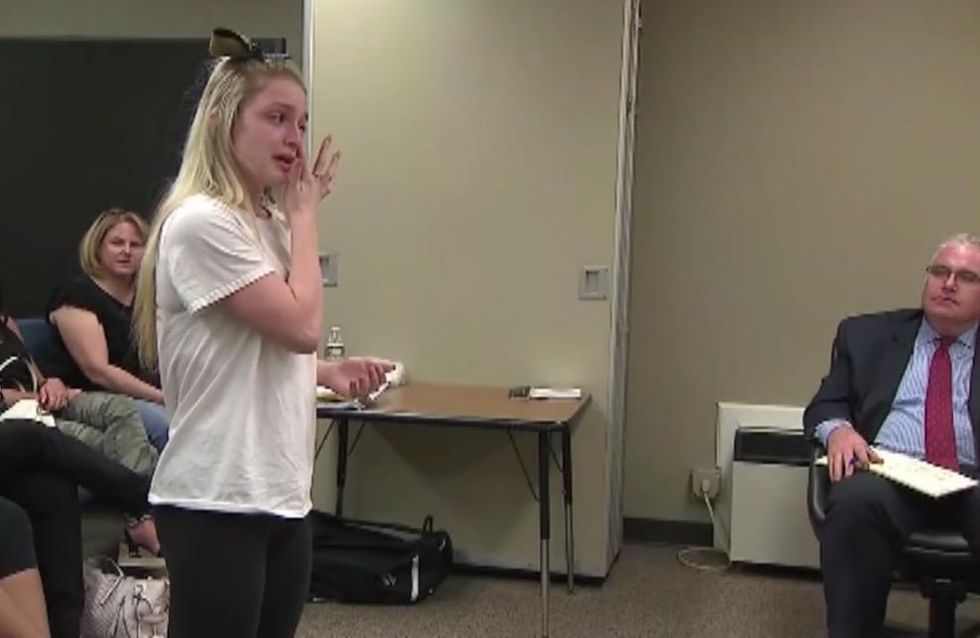 Stephanie Krueger (Image source: WABC-TV video screenshot)
The students asked the board to reverse the decision, News 12 said.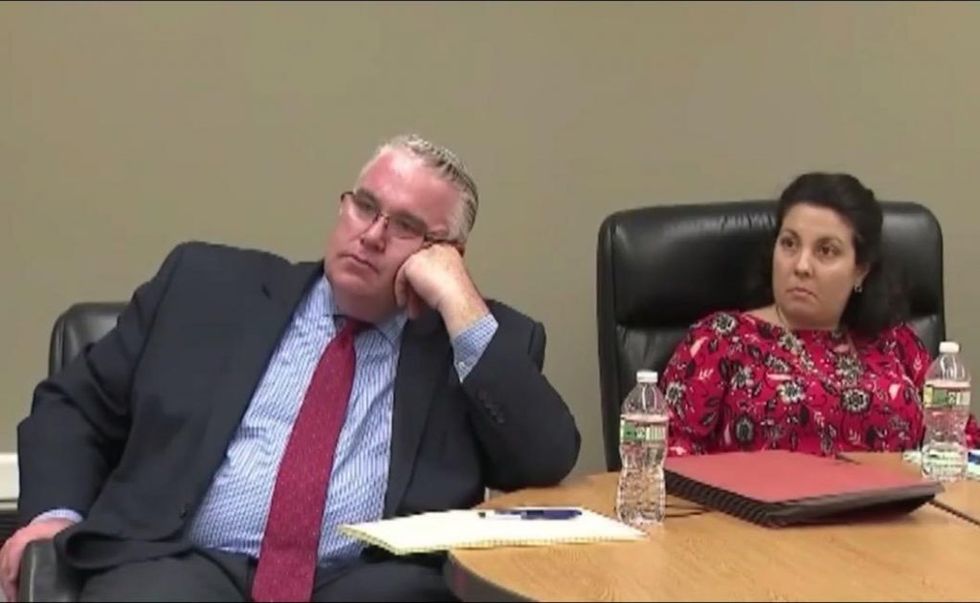 Image source: WABC-TV video screenshot
What allegedly happened when parents complained about the new policy?
Some parents told WABC that when they complained about the new policy, the principal threatened to disband the squad altogether. TheBlaze on Tuesday reached out to the school district for comment regarding the claim about the principal but didn't receive an immediate reply.
Now what?
Amid all the hubbub, the school board president said the board will consider the request to reverse the new policy and issue a ruling at a later date, News 12 reported.