It was supposed to be a friendly cornhole tournament at the posh Foxhall Resort in Douglasville, Georgia, set up by the Douglas County Chamber of Commerce to raise scholarship money for deserving students, WSB-TV reported.
But the annual event turned ugly Sunday when folks disagreed about the score, the station said, and soon fists flew, bodies tumbled to the meticulously manicured turf and words unfit for fundraisers proceeded from participants' mouths.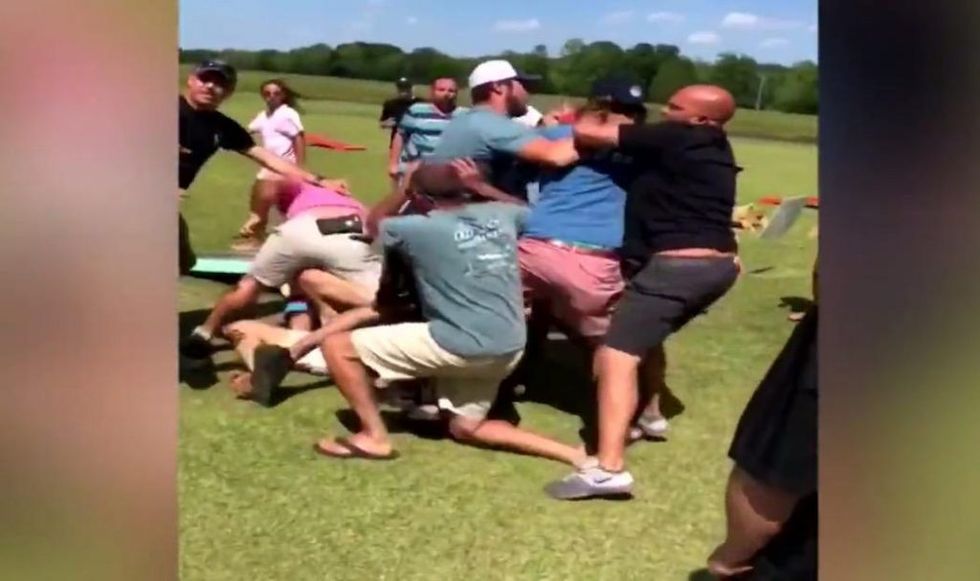 Image source: WSB-TV video screenshot
Fortunately for y'all, a video camera caught the donnybrook in all it's glory.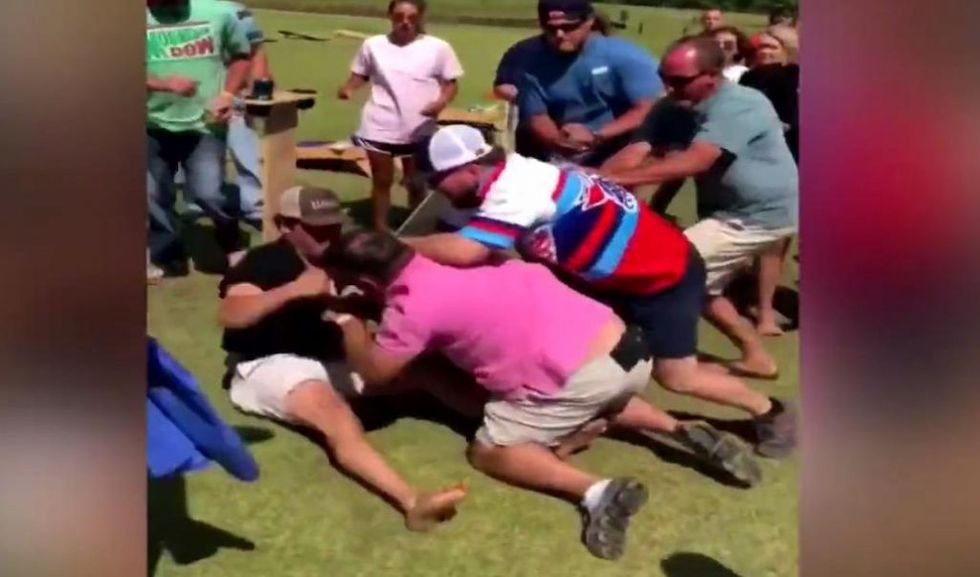 Image source: WSB-TV video screenshot
Oh, for all the cornhole uninitiated out there, said game of skill consists of players tossing beanbags toward a wooden rectangular surface raised at an angle with the hopes of plopping said beanbags into various holes of differing value.
Not exactly MMA-caliber stuff — but don't tell that to these dudes.
A woman yelled at the fired-up players from what sounded like a microphone: "Stop it right now! We will stop this tournament! This is stupid! This is absolutely ridiculous! ... Get outta here! We will stop this tournament right now! We are adults! And this is ridiculous! It is a cornhole tournament fundraiser! Cut the crap!"
Ouch.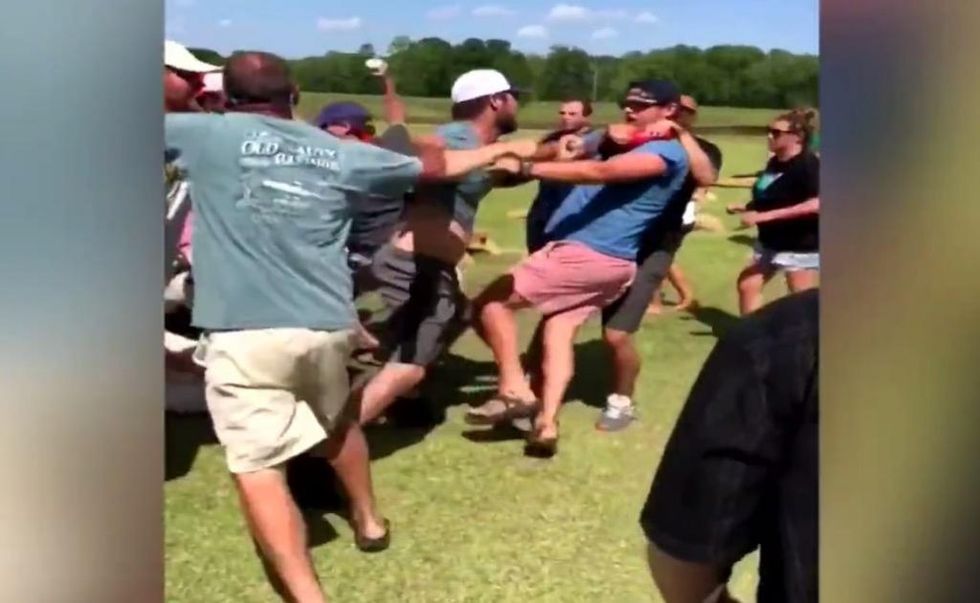 Image source: WSB-TV video screenshot
Alex Cannon shot the video of the fracas and told WSB he was standing so close he nearly had to duck, not realizing cornhole could qualify as a "contact sport."
According to Cannon, when the dispute over the score broke out, someone threw a beer — and then someone else threw a punch, WSB reported.
Some unfortunate fella even lost his shirt: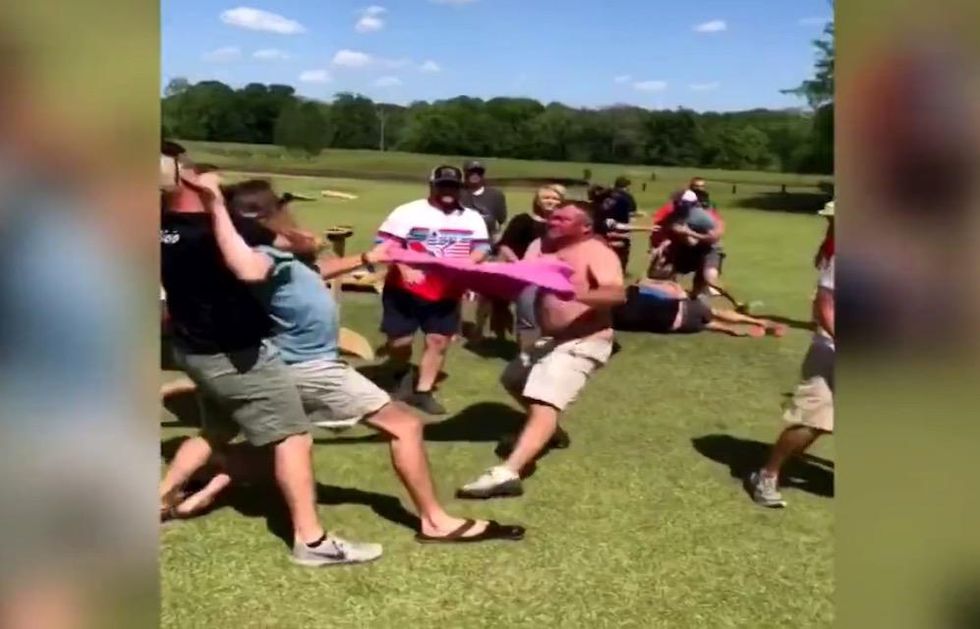 Image source: WSB-TV video screenshot
"There were some good blows," Cannon told the station. "I don't think anybody was seriously injured, but there were definitely some good licks on both sides."
The chamber told WSB police were not called and no one was arrested.
Cannon expressed to the station the following epiphany: "Alcohol and beanbags do not mix."
Here's the clip. You're welcome: