As Pennsylvanians head to the polls Tuesday, three Republicans are vying in the state's primary election for a chance to run against Democratic Gov. Tom Wolf this fall — but the path toward the prized GOP nomination has been marked by mudslinging and brutal attack ads.
State Sen. Scott Wagner — the Republican Party's endorsed candidate, WCAU-TV reported — has been trading attacks with Paul Mango, a former health care systems consultant and ex-Army paratrooper.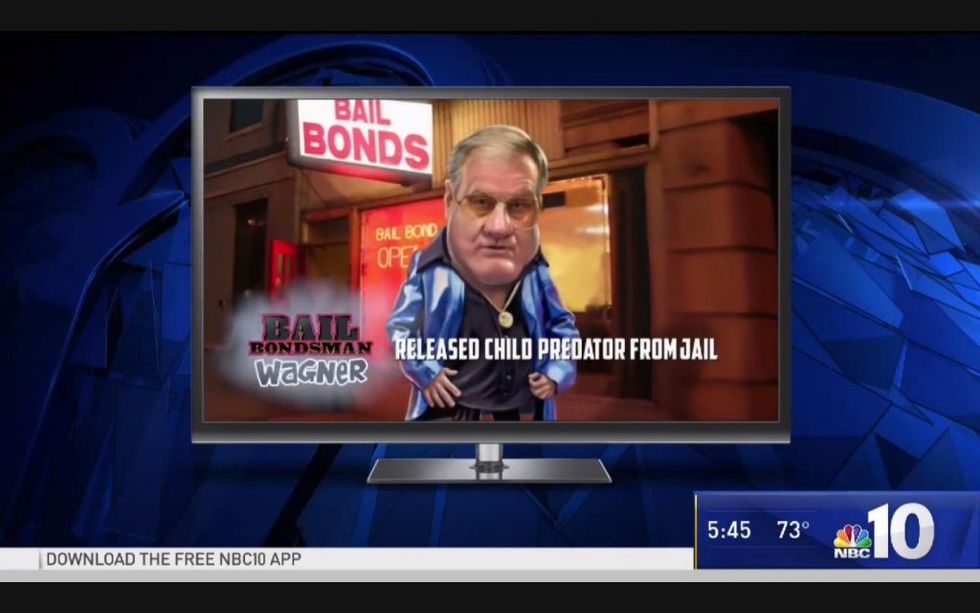 Image source: WCAU-TV video screenshot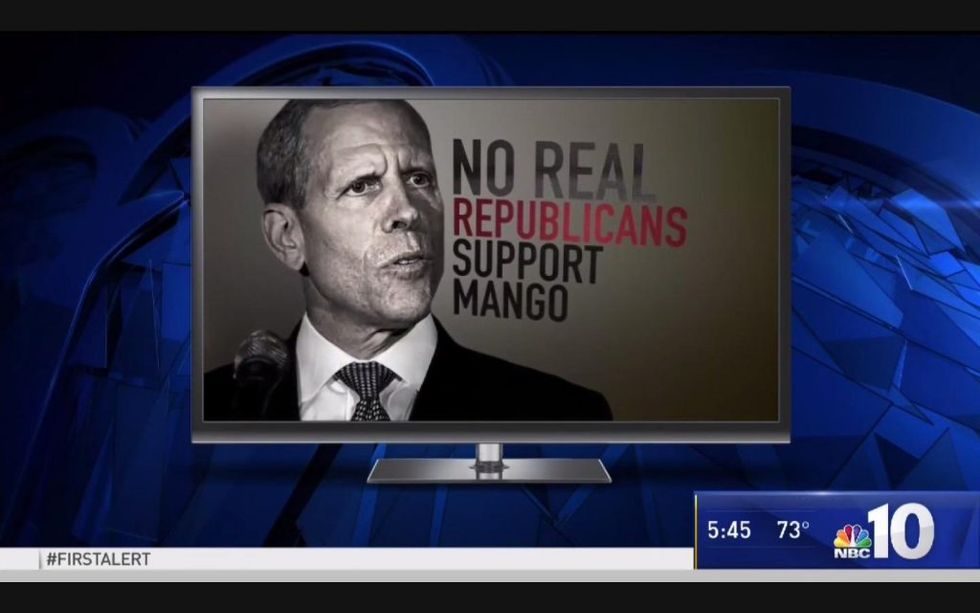 Image source: WCAU-TV video screenshot
Laura Ellsworth — a commercial litigation attorney and former chairwoman of the Greater Pittsburgh Chamber of Commerce — stayed out of the fray and made that choice part of her campaign, the station noted.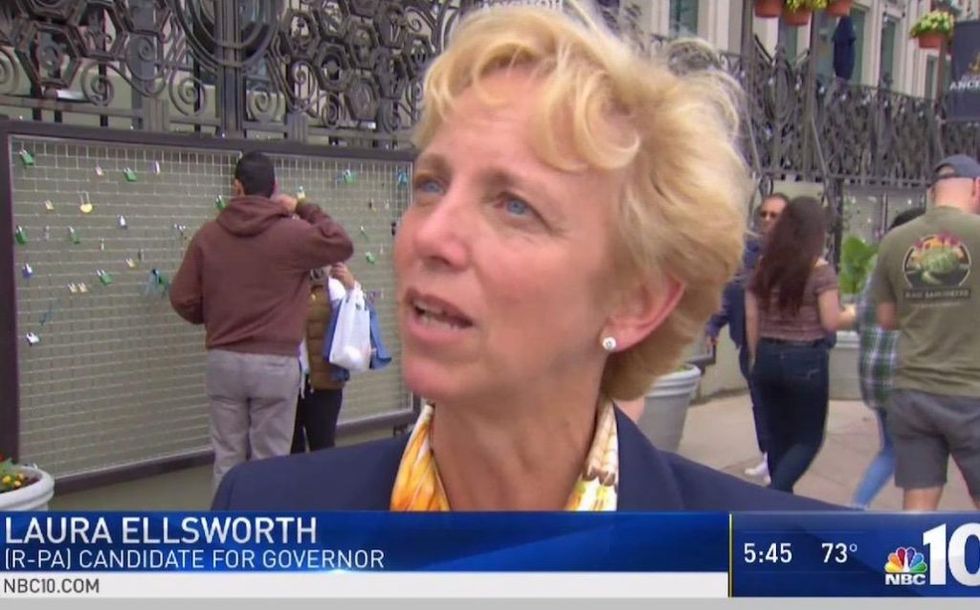 Image source: WCAU-TV video screenshot
Wagner told WCAU he doesn't care "what my opponents say."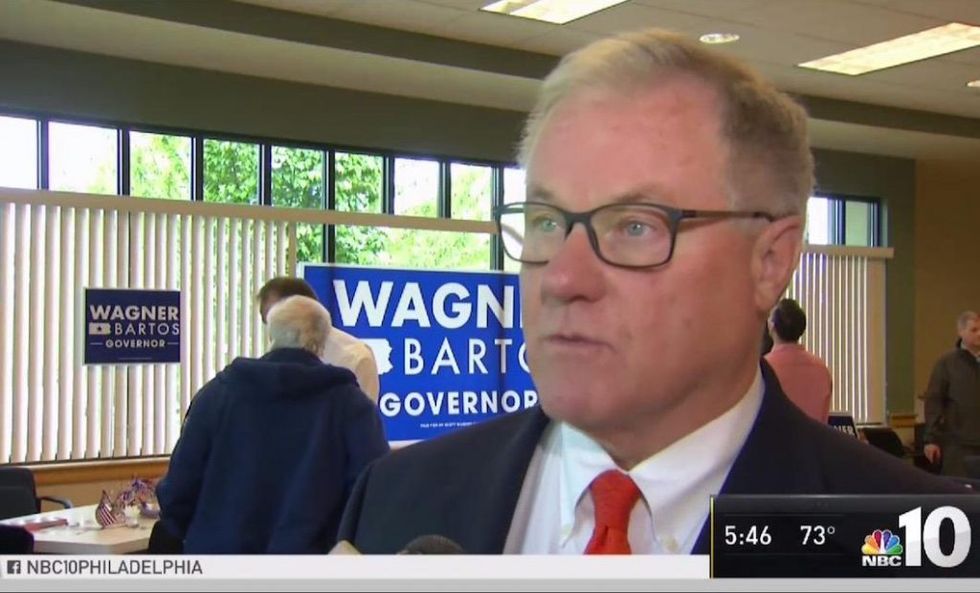 Pennsylvania State Sen. Scott Wagner (Image source: WCAU-TV video screenshot)
And Mango warned Wagner what would happen if he didn't take down his ads, the station said.
"I'm a fighter, and when I get punched in the mouth, I punch back," Mango told the station when asked how voters should read his reaction to Wagner.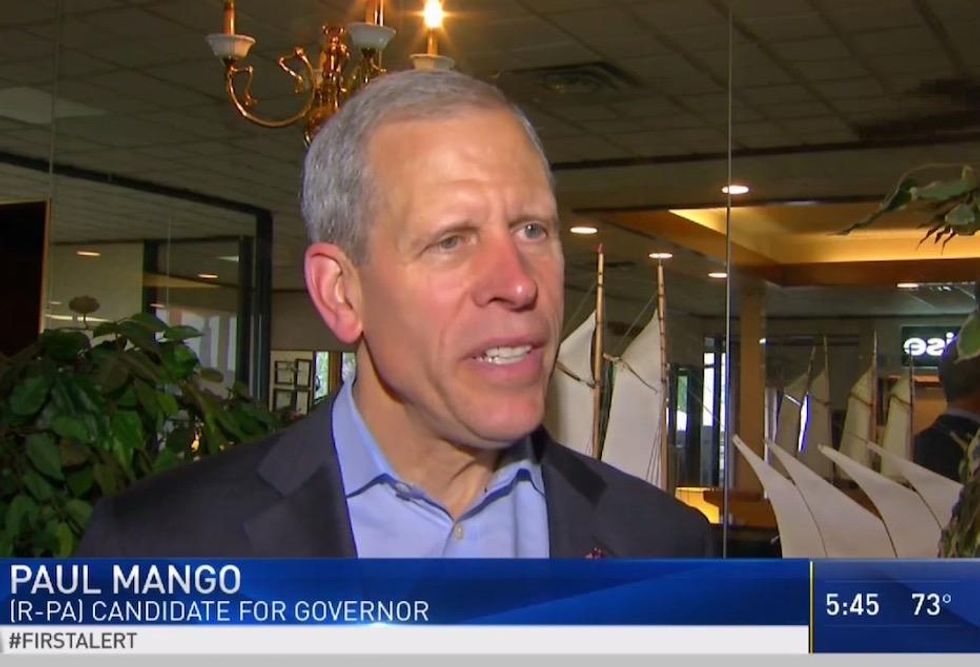 Image source: WCAU-TV video screenshot
Gov. Wolf is running in Tuesday's primary uncontested for the Democratic nomination, WCAU noted.
Where do the GOP candidates stand on the issues?
WCAU-TV reported in a separate story on the stances Wagner, Mango and Ellsworth are taking in regard to several key issues:
Abortion
All three said they oppose abortion rights and support legislation — vetoed by Wolf last year — which would ban elective abortions after the first 20 weeks of pregnancy, compared with 24 weeks now on the books, the station said.
Wagner supports a "heartbeat bill" pending in the state Legislature that would ban abortion after the detection of a fetal heartbeat, usually at around six weeks of pregnancy, WCAU reported.
Mango's campaign said he hasn't reviewed the final legislation but believes life begins at conception and would support legislation "advancing life," the station added.
Ellsworth said the bill is unconstitutional but believes life begins at conception and would work to support anti-abortion legislation that would hold up better in courts, WCAU said.
Death penalty
All three support the death penalty and would sign death warrants, the station reported.
Guns
None of them supports more restrictions on gun ownership or gun sales or an expansion of background checks, WCAU said, but they all support legislation that passed unanimously in the state Senate last month to force those with domestic violence convictions or restraining orders against them to more quickly forfeit their firearms.
Marijuana
None supports the full legalization of marijuana, the station said, and all three support Pennsylvania's 2016 legalization of medical marijuana.
Minimum wage
Mango and Ellsworth oppose raising the minimum wage from the current federal minimum of $7.25, WCAU noted, while Wagner said he would support raising it to around $9.50 an hour.
Trump
Wagner and Mango said they voted for and support President Donald Trump and would campaign with him, the station said.
Ellsworth said she supports Trump's tax-cutting legislation and appointment of Supreme Court Justice Neil Gorsuch, WCAU noted, adding that she said she voted for Ohio Gov. John Kasich.