Will crooks never learn that in the middle of committing their crimes they might encounter citizens with guns?
Such a scenario played out yet again when witnesses said a man entered a Worcester, Massachusetts, convenience store Saturday night, got behind one of two female customers and put his arm around her neck while holding a knife to her throat, police told WBZ-TV.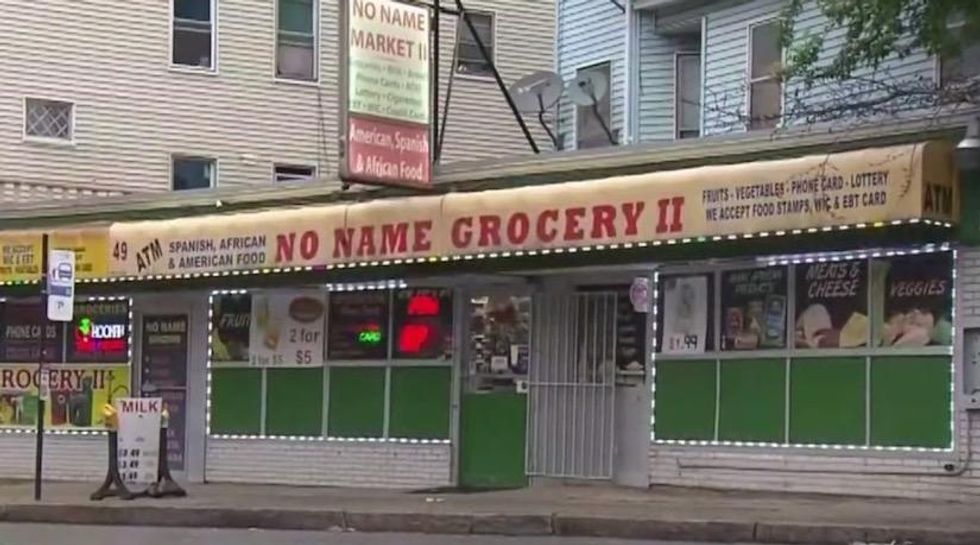 Image source: WBZ-TV
The man also demanded money from the store, WHDH-TV reported.
But little did the knife-wielding attacker know that the clerk at the No Name Market was packing something with a little more power.
What did the clerk do?
After the clerk pulled out his gun, the station said the woman the attacker was holding fell to the ground.
At that point the clerk shot the suspect three times, WBZ reported.
The man dropped the knife and ran, police told the station, but the clerk chased him and ordered him to the ground before running back to check on his customers.
Paramedics saw 26-year-old Juan Ahorrio lying on the sidewalk around 8:40 p.m., WBZ reported, and police found a large knife on the counter when they entered the store.
Ahorrio's injuries weren't life threatening, the station said, adding that neither the clerk nor the customers were hurt.
Police confiscated the clerk's weapon and license to carry while an investigation takes place, WBZ reported.
Ahorrio was charged with assault and battery with a dangerous weapon, assault with a dangerous weapon and armed assault with the intent to rob, the station said, adding that he was booked at the hospital and will be arraigned when released.
What's been the reaction to the incident?
The next day the unidentified clerk's actions found support, WBZ reported.
"I think he did what he had to do," one man told the station. "Somebody's trying to take your stuff, you've got to defend yourself, defend your place of business. This is probably what he uses to feed his family. He's just doing what he's got to do to protect his."
One person said a day later that the store clerk was right and was just trying "to protect his." (Image source: WBZ-TV)
Customer Ron Presley told WHDH that Ahorrio now "has to deal with the consequences ... he'll sit on it in the hospital and when he goes to jail, trust me, he'll wake up."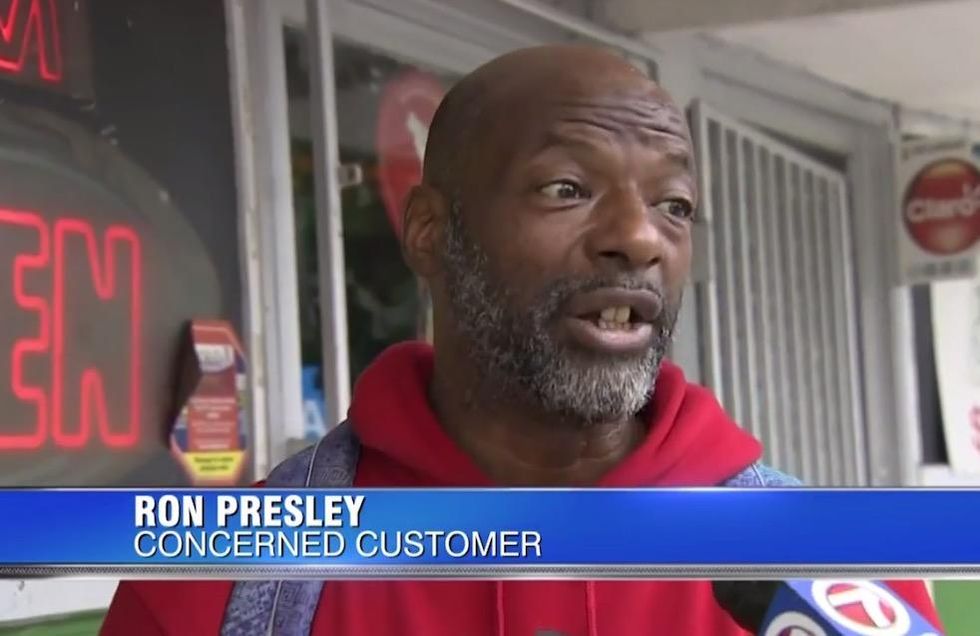 Image source: WHDH-TV
Amy Berkquest told WHDH she heard the gunfire and doesn't blame the clerk: "He did what he had to do."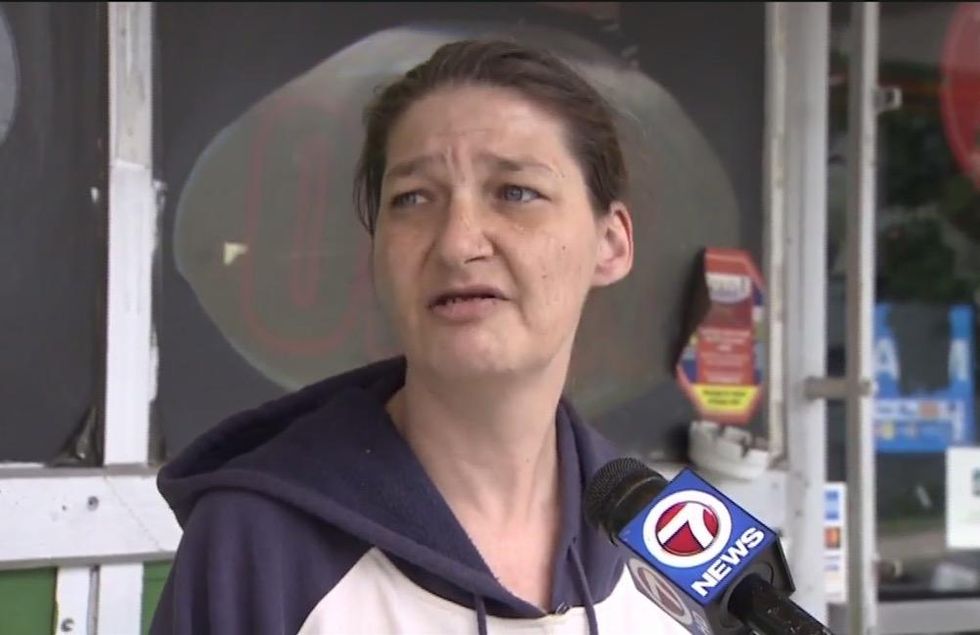 Amy Berkquest (Image source: WHDH-TV)
Police added to WHDH that additional charges may be filed.