You never know when a kind act from one stranger to another will unfold before your eyes.
Fortunately, Riley Duncan's eyes were wide open — and his camera was at the ready — when he noticed a young boy hopping out of a vehicle and helping an elderly woman walk up outdoor steps in Milledgeville, Georgia, WSB-TV reported.

Duncan — who posted the clip on Facebook Tuesday — later learned the 8-year-old boy's name: Maurice Adams Jr., the station said.
WSB spoke to Maurice's mother, Contricia Hill, who said she and Maurice and his sister were in their vehicle talking about the woman — using a walker — was crossing the busy street alone.
And that's when Maurice made his request.
"He asked, 'Can I go out there and help her up the steps?'" Hill recalled to the station.
You already know what the answer was.
Maurice held the walker with one hand and placed his other hand on the woman's back as the pair gradually made it up each step.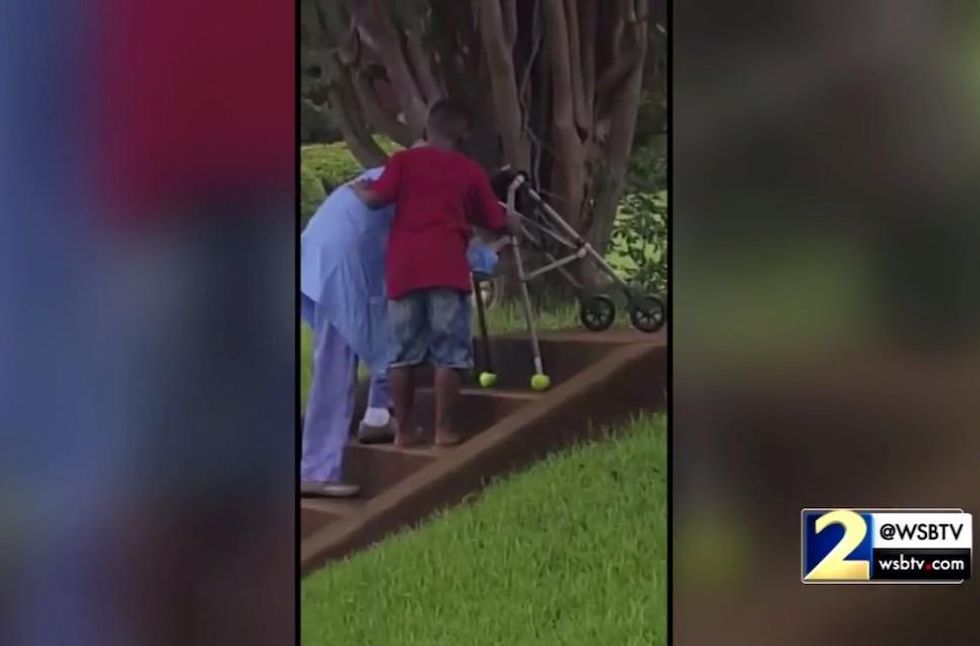 Image source: WSB-TV video screenshot
Once they reached the top, the smiling woman gave Maurice a hug, and they each went on with their day.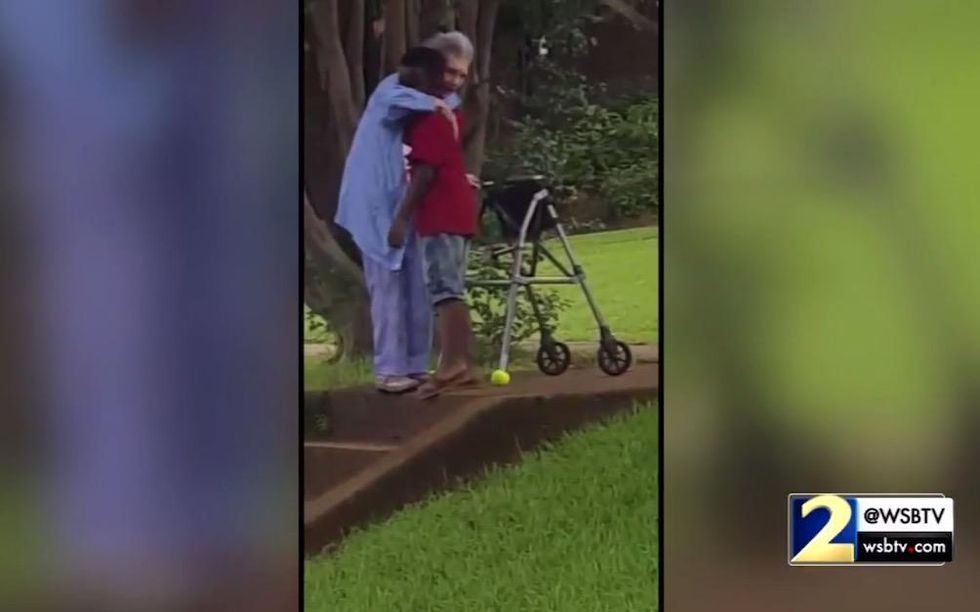 Image source: WSB-TV video screenshot
There was quite the spring in Maurice's quick journey back down the steps and into the vehicle with his mom and sister.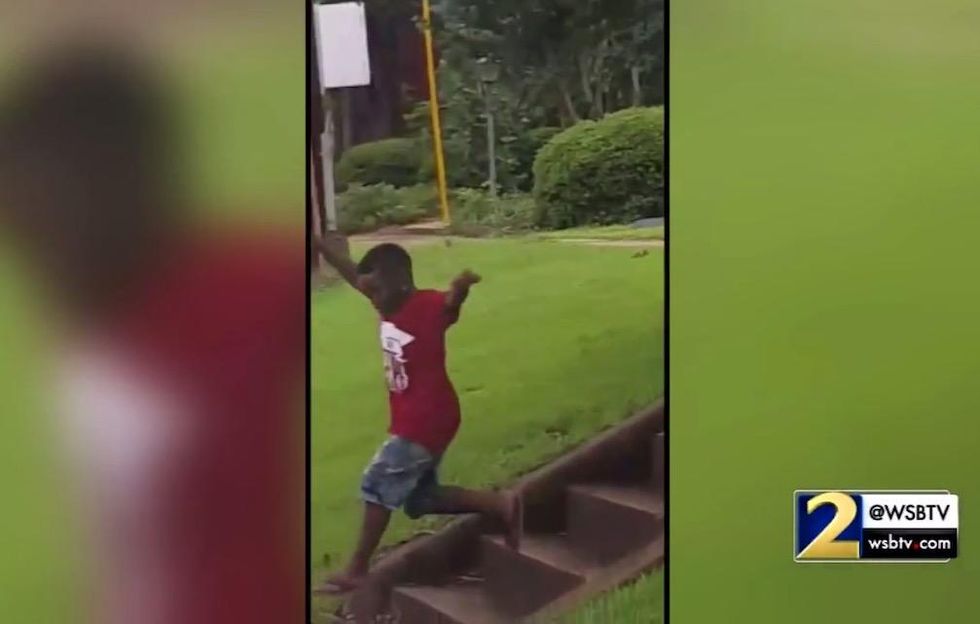 Image source: WSB-TV video screenshot
Hill told WSB she wasn't aware the moment was captured on video, but she's quite proud of her son.
"It's touching. It's very touching," she told the station. "[It just shows] respect and raising your kids right goes a long way."
Hill added to WSB that they still don't know who the woman is, but noted that she offered a big affirmation to Maurice after he helped her up the steps.
"She told him that he's special," Hill noted the station.