Ron Eads was just doing what he's done countless nights before: Picking up his wife from work at a Walmart near New Castle, Delaware, after midnight Tuesday.
But on this occasion, Eads noticed a few things that signaled this night would be different than all the other ones.
"These two people walked around on the side of the building, and one guy had a gun," he recalled to KYW-TV.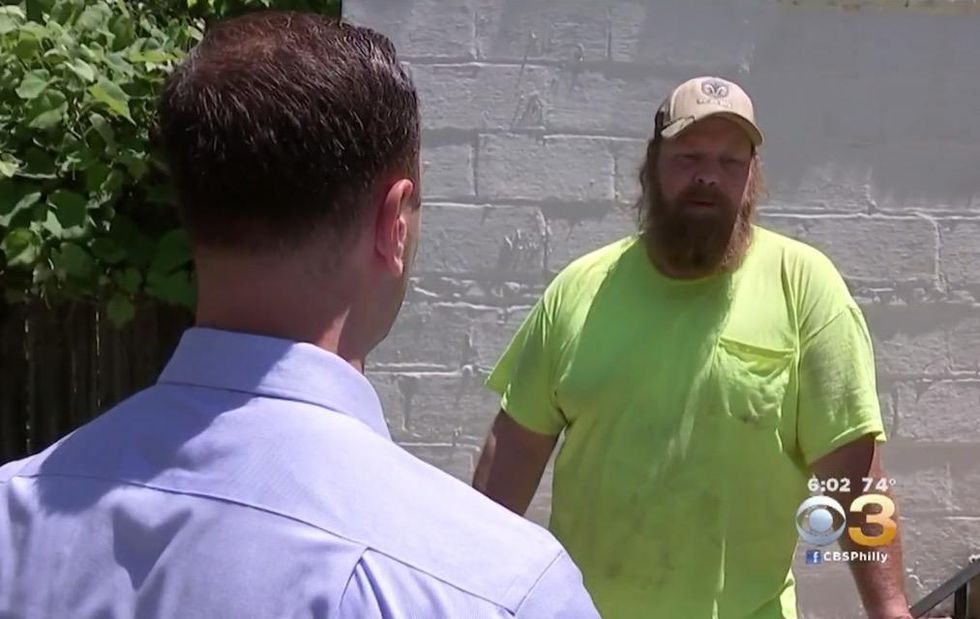 Image source: KYW-TV video screenshot
Eads told the station he initially figured the pair was playing a practical joke on someone.
"But then I heard gunshot, and thought, 'OK, maybe it's not a prank,'" he added to KYW.
What was happening inside the store?
Inside the store, a masked man confronted an employee at a cash register and fired a gun at the ceiling, police told the News Journal, adding that a woman entered the store to assist the robber and forced her way into the store office with some kind of weapon.
Both the armed man and the woman entered the office and demanded cash, police told the paper, adding that employees turned over the money.
Eads' wife is a cashier at Walmart, the News Journal said, but it isn't clear if she came in contact with the crooks.
What did Eads do?
Eads, a former security guard, pulled out a breaker bar from his pickup truck and charged inside the store, KYW reported.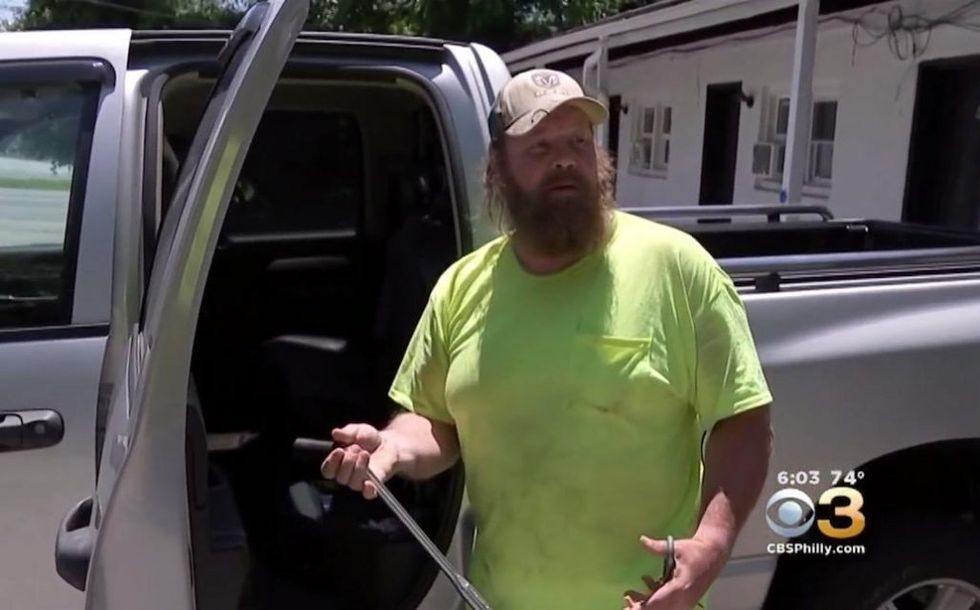 Image source: KYW-TV video screenshot
"My adrenaline was going so much I wasn't even thinking," he recalled to the station.
Then Eads came face to face with the robber.
"And the guy's looking at me, and he said, 'What do you want?' and I said, 'I don't want nothing,'" he told the News Journal, adding that the robber asked him if he had a key.
But when he replied that he didn't, Eads told the paper that "he fired a shot at me, and they took off running towards Lawn and Garden."
That's when Eads said he threw the breaker bar at the robber, the News Journal said.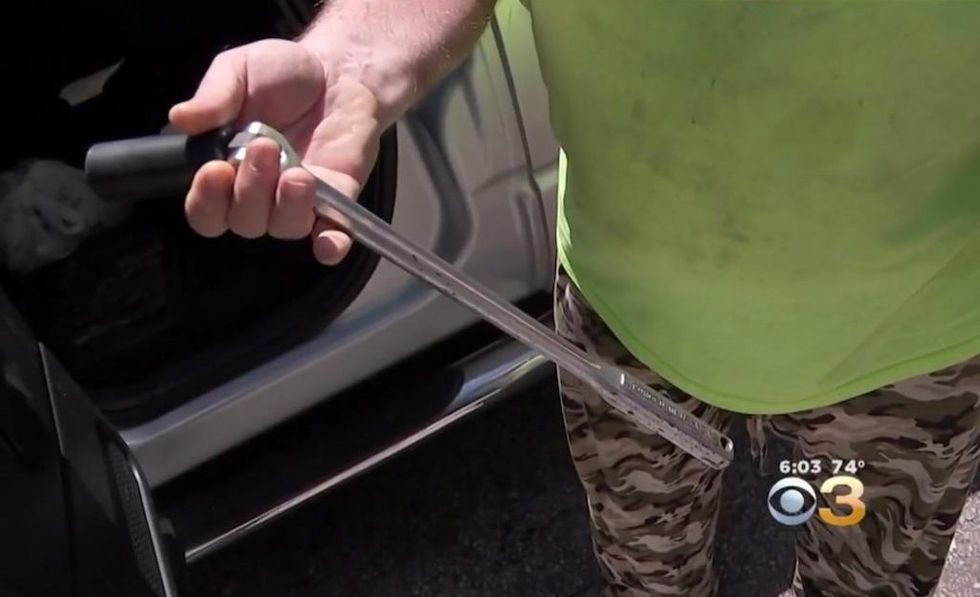 Image source: KYW-TV video screenshot
He just missed.
"It wasn't that great of an aim at it, but I tried," Eads told KYW.
Police told the News Journal that the robber fired another round and fled with the woman through the door in the store's Lawn and Garden department.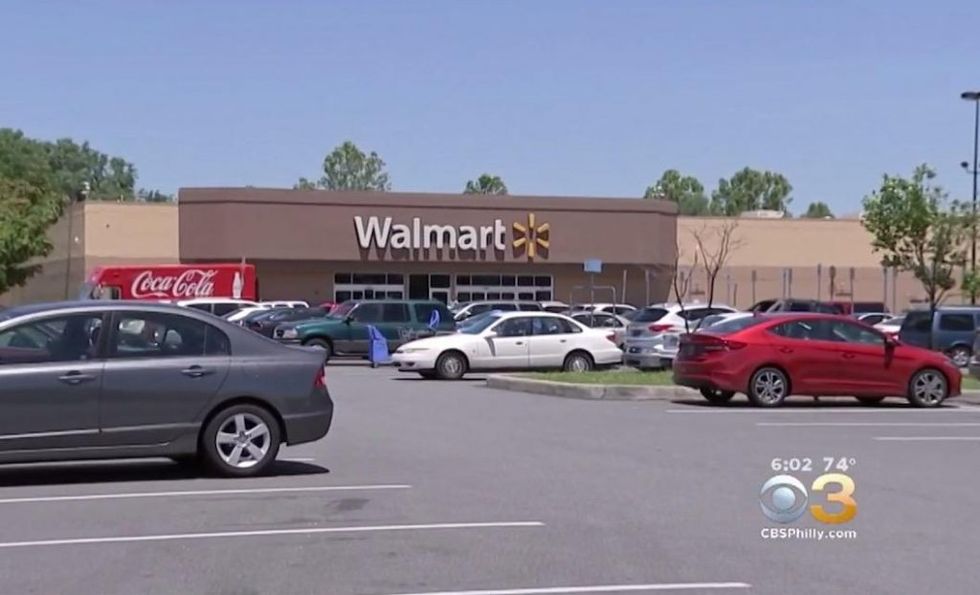 Image source: KYW-TV video screenshot
"I don't know how it would scare him off," Eads wondered to KYW. "He's got a gun; I got a breaker bar. I'm hoping for justice. I hope they get caught."
No one was hurt during the robbery, the News Journal said, and police are looking for the suspects.