A group of four minors and one adult were charged last year after they recorded video of a man drowning in a central Florida pond and taunted him as he struggled to stay afloat — and even as he went below the surface for the final time.
But the state decided to not prosecute the five individuals because there's no law against what they did, WESH-TV reported.
What happened?
Police said the individuals in question were on the bank of a pond in Cocoa last July when Jamel Dunn, 31, walked into the water and soon was struggling.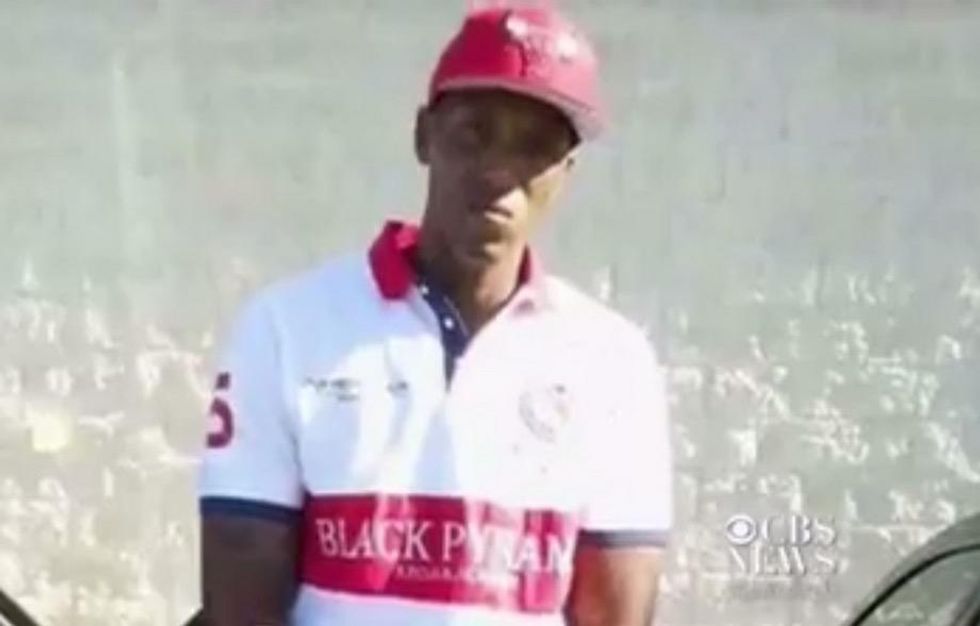 Jamel Dunn (Image source: CBS News video screenshot)
Here's some of what they were heard yelling at Dunn on the video:
"You a f***in' junkie!"

"Get out the water, you gonna die!"

"We not gonna help your ass!"

"Ain't nobody's gonna to help you, you dumb bitch! You shouldn't of got in there!"
At one point Dunn was clearly heard crying out before his head went under the water — and that was the moment the observers seemed to enjoy most, as they responded with laughter and more mocking commentary.
"He just died!" one said amid cackling.

"This man ain't getting back up," one said soon after.

"Yeah, he dead, but he gone," another noted. "RIP."
The group then left the area without alerting authorities, Florida Today reported.
"It broke my heart for someone to just sit there, of age to know if someone needs help," Rondanielle Williams — who was engaged to Dunn — told WESH.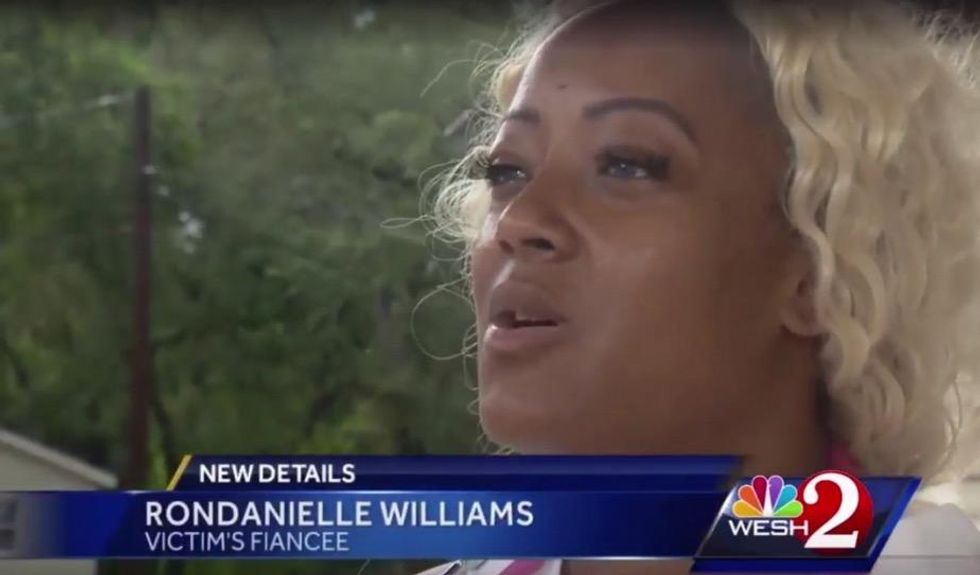 Image source: YouTube screenshot
What did authorities do?
The onlookers heard in the video were charged with violating an obscure law titled Failure to Notify the Medical Examiner of a Death, the station said, but after 11 months State Attorney Phil Archer said there was no way to move forward with prosecutions.
"Unfortunately, Florida law does not address this behavior, and we are ethically restrained from pursuing criminal charges," Archer told WESH. "If the Legislature wishes to criminalize the conduct in this case, then new legislation will be required."
Dunn's sister, Simone McIntosh, added to the station that "some kind of law should be pushed forward, because how could you just sit there and watch someone die and then take it as a joke?"
The Legislature considered passing such a law after the incident, but there wasn't enough support amid concerns it would make 911 calls unusable in prosecuting criminal cases, WESH said.