A man reportedly brought a rock to gun fight with Border Patrol agents — and wasn't terribly successful in the end.
San Diego police said the man — believed to be 19 years old — was stopped by agents in an area known as Spooner's Mesa near the U.S.-Mexico border around 2:30 a.m. Sunday, KSWB-TV reported.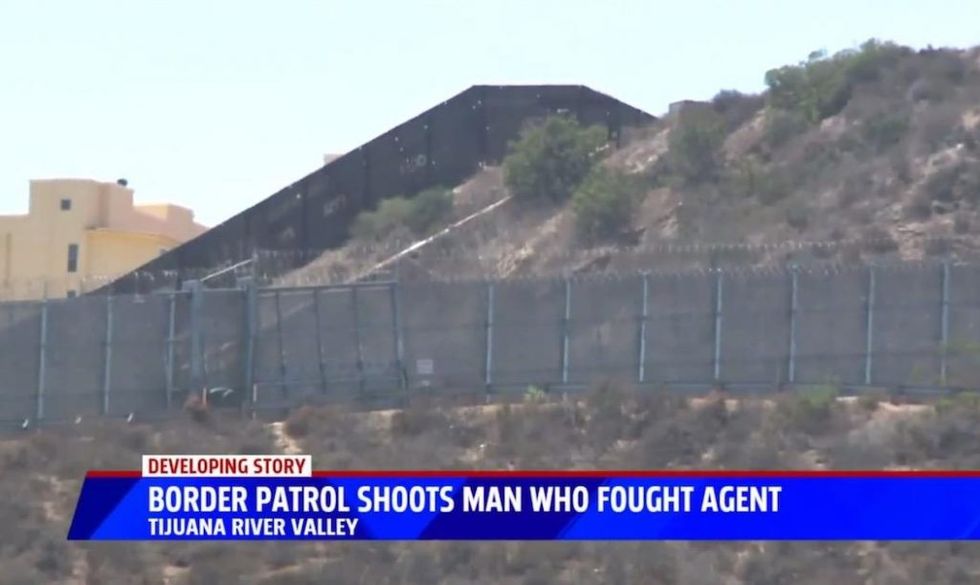 Image source: KSWB-TV
Police said a fight broke out and an agent was knocked off his ATV with a rock, the station reported, adding that the suspect jumped on the agent's ATV and took off.
A pursuit ensued but soon ended when the suspect lost control of the ATV, crashed into a fence, and was taken into custody, KSWB reported.
During the incident, at least two agents fired their weapons at the suspect and hit him at least once, the station said. The suspect was taken to a hospital for treatment of a gunshot wound that wasn't believed to be life-threatening, police told KSWB.
San Diego police homicide detectives are investigating the shooting, as it took place within San Diego city limits, KSWB reported.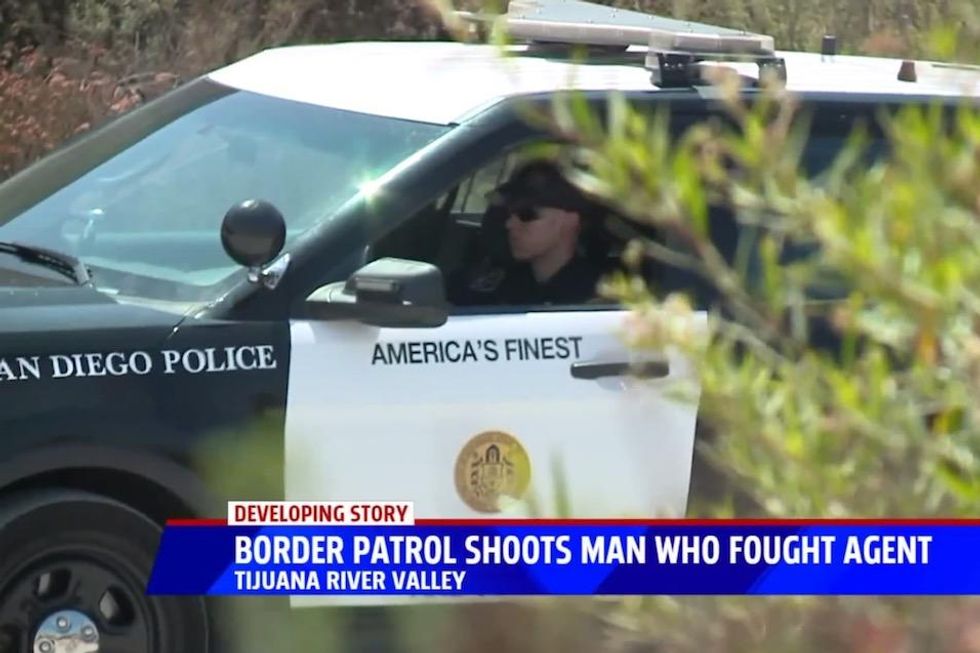 Image source: KSWB-TV
No agents were seriously injured, police told the station, adding that authorities haven't yet been able to identify the suspect.

(H/T: Blue Lives Matter)