The leftist group that posted video of Sen. Ted Cruz and his wife Heidi being harassed and eventually driven out of a Washington, D.C., restaurant Monday night later added a chilling promise to Cruz, President Donald Trump, Supreme Court nominee Brett Kavanaugh, and "right-wing scum" in general: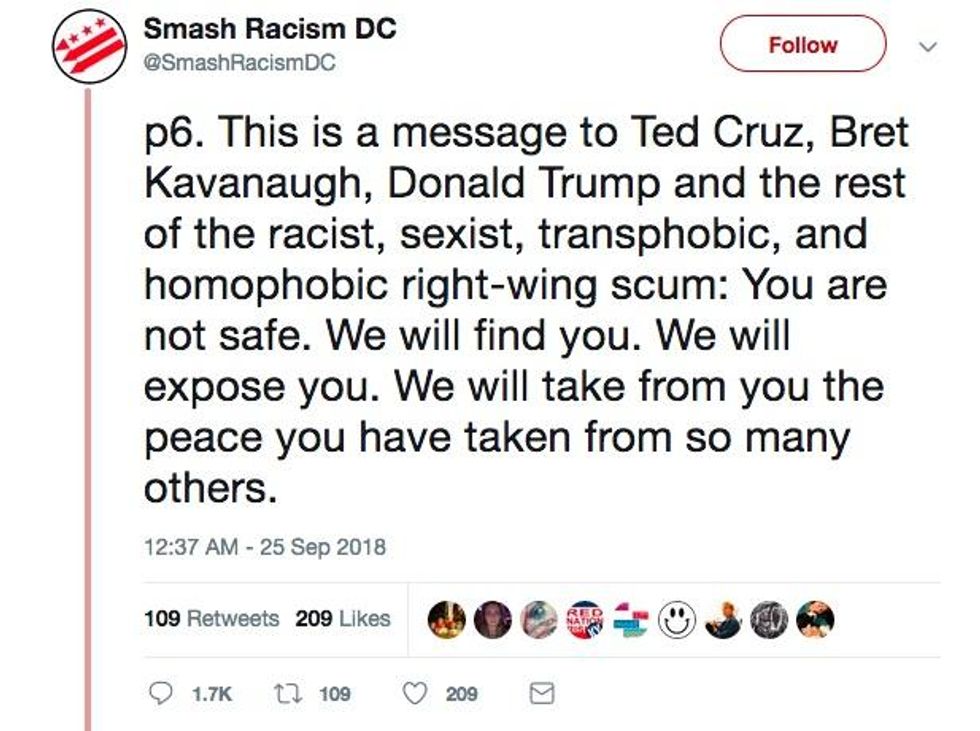 Image source: Twitter
Smash Racism DC added an appeal to call a phone number it said belongs to controversial conservative pundit Gavin McInnes and to "tell him you love white genocide."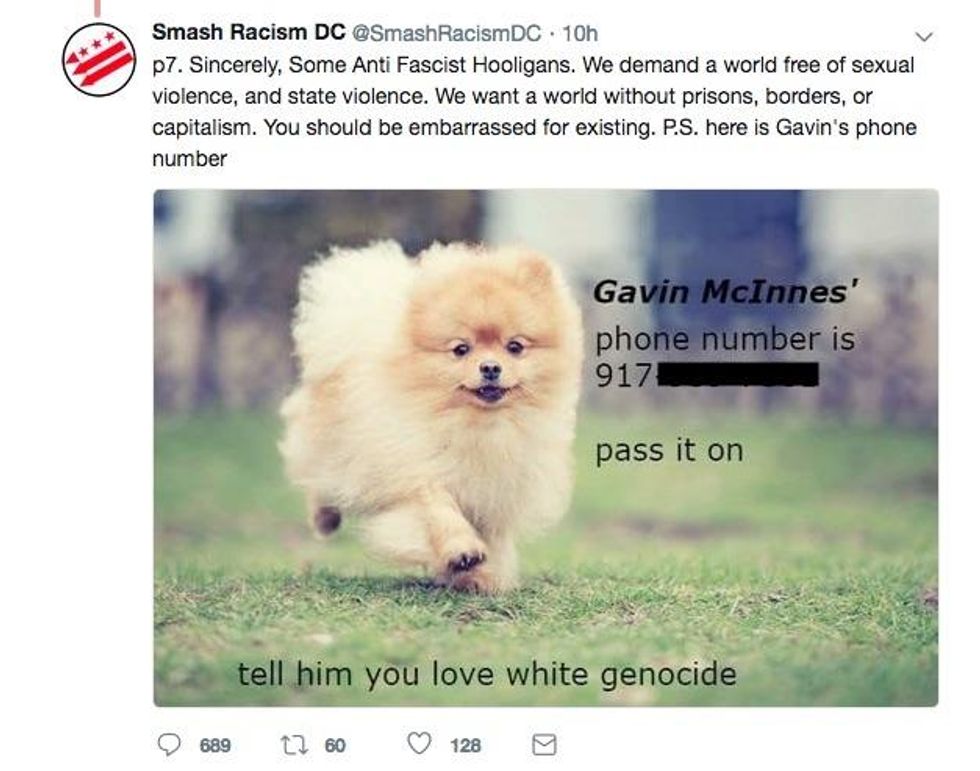 Image source: Twitter, redacted
Given that Twitter permanently banned the accounts of Alex Jones and his InfoWars site for "reports of Tweets and videos ... that violate our abusive behavior policy," TheBlaze on Tuesday reached out to Twitter to see if the same standard might be applied to the Smash Racism DC posts but didn't immediately receive a response.
Here's the rest of the Smash Racism DC thread: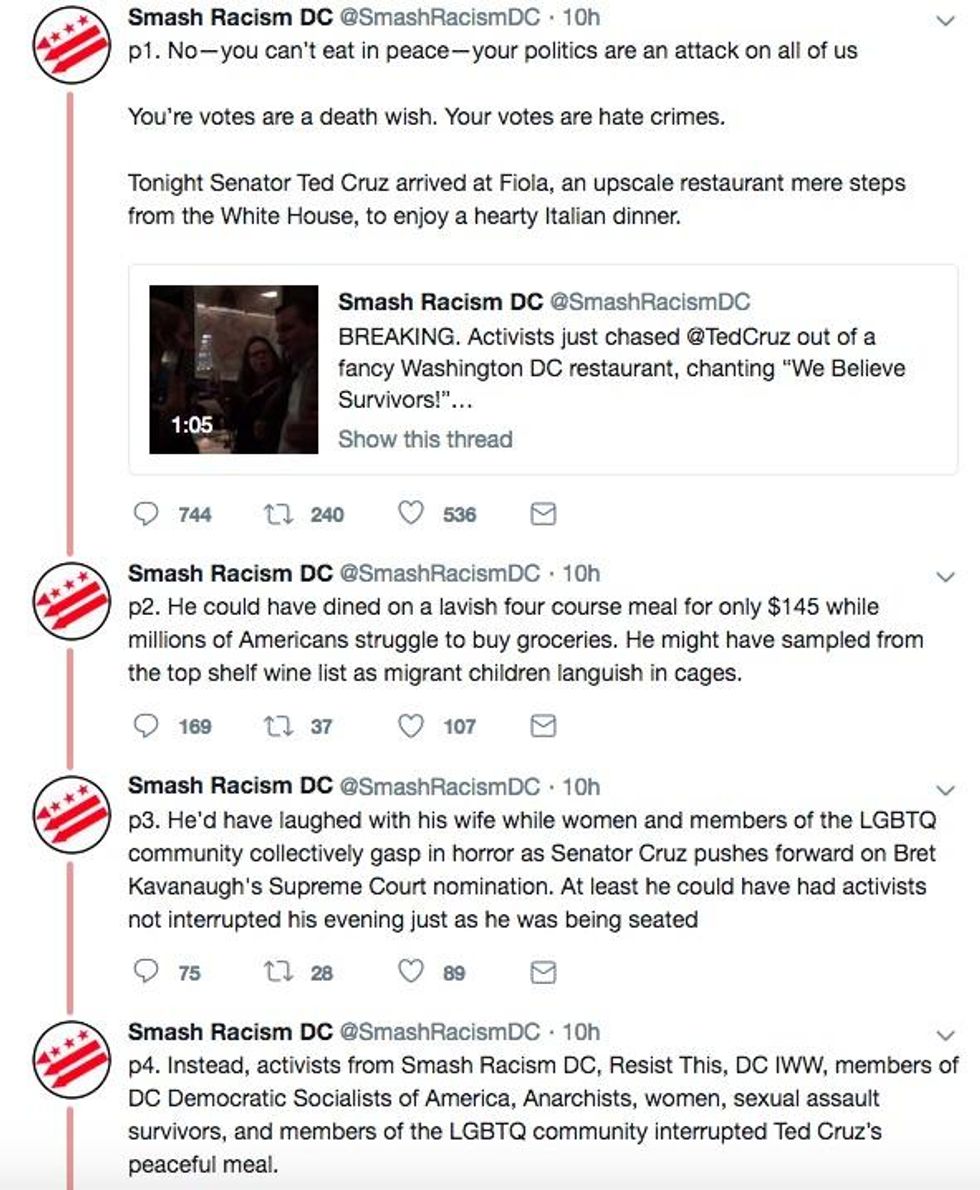 Image source: Twitter
What happened to Cruz?
The protesters shouted at Cruz and his wife, apparently angry about the impending vote to confirm Kavanaugh to the Supreme Court. Video showed several protesters screaming "we believe survivors!" and making reference to women who've come forward accusing the judge of sexual misconduct.
"God bless you, ma'am," Cruz said.
Soon the Texas Republican senator and his wife departed the restaurant, identified by Smash Racism DC — as well as by numerous news outlets — as the upscale Fiola.
TheBlaze on Tuesday didn't immediately hear back from Fiola regarding if it had a comment on Cruz and his wife getting harassed or if it took any action against the protesters.