A recent all-ages drag show at the Ames (Iowa) Public Library was billed as a "free, family-friendly evening of music and dance by local professional and amateur drag performers. All ages are welcome to sign up and show off their talent, or just come to enjoy the free show, food, and mingling!"
The above poster for the April 6 drag event advertised three segments: An all-ages performance, a teens-only "round table," and then a teens-only performance.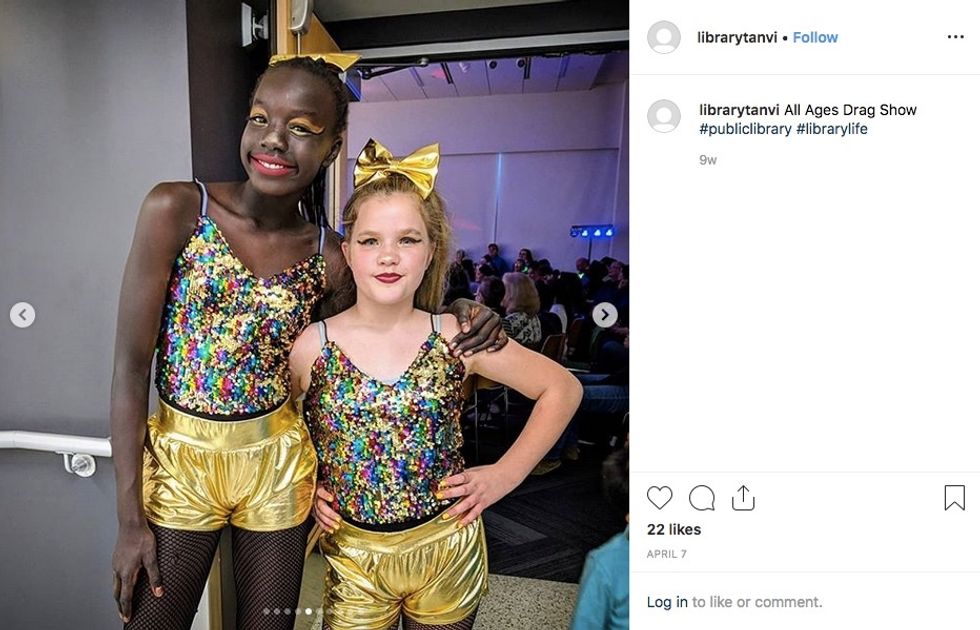 Image source: Instagram screenshot
Librarian Tanvi Rastogi seemed to be the point person for the event — and posted Instagram photos of the show, some of which featured images of children handing money to performers.
The Iowa State Daily confirmed what the photos showed, noting that at least one performer — Macie Maize, outfitted in a black-and-white checkered dress and heels — "took the time to personally accept tips from the young children who offered them to her."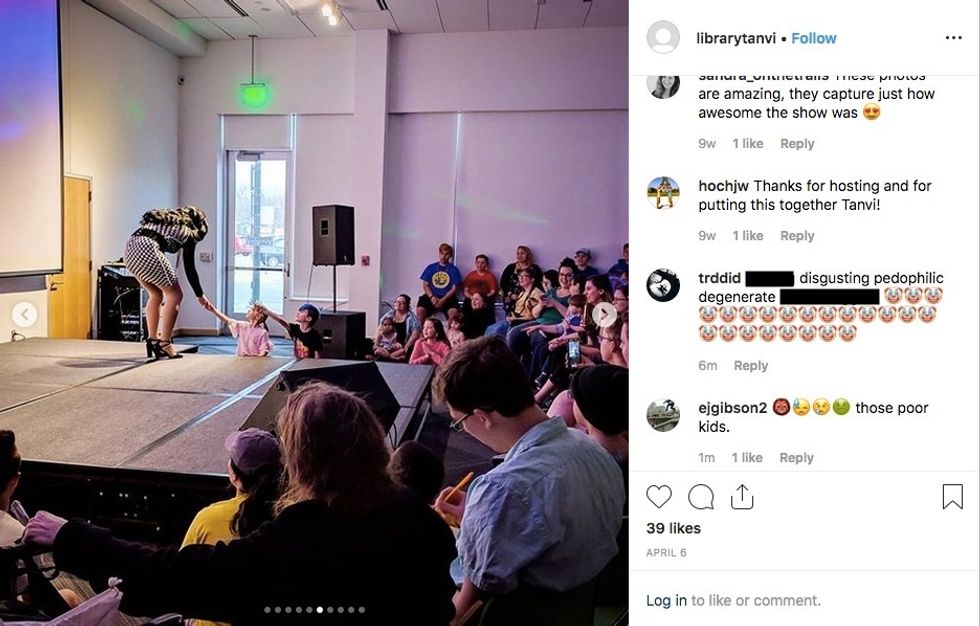 Image source: Instagram screenshot, redacted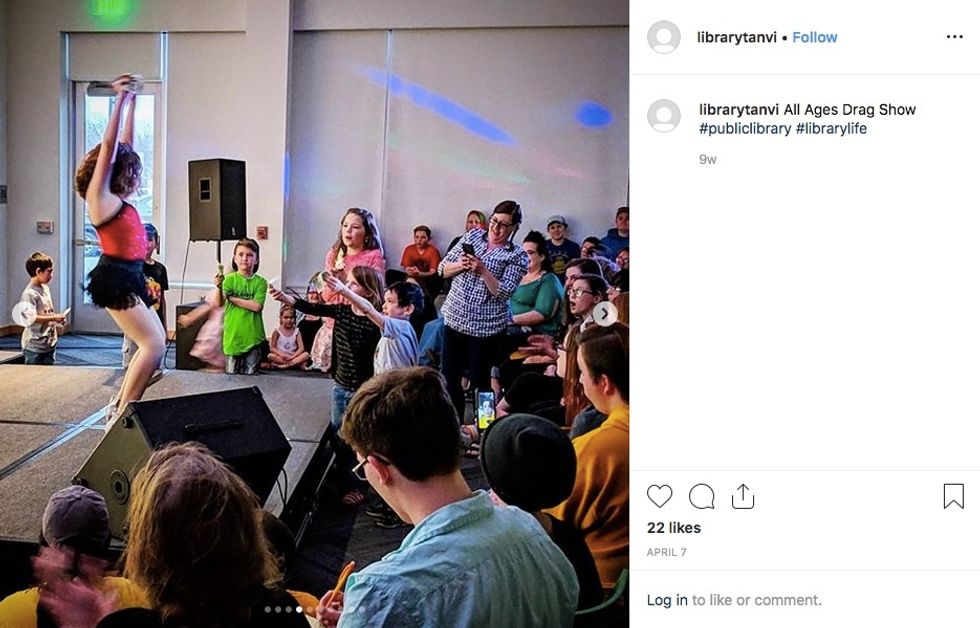 Image source: Instagram screenshot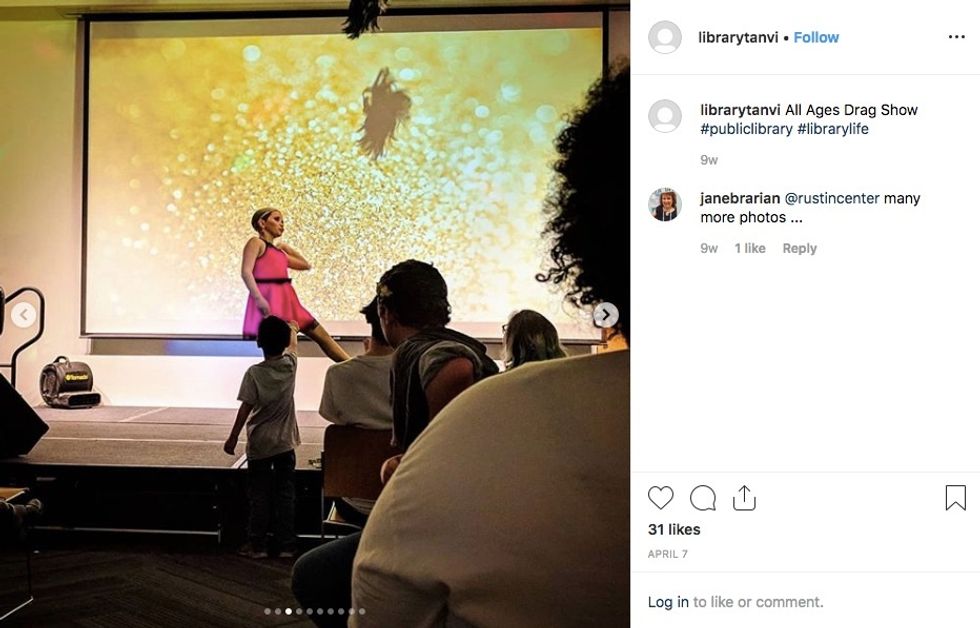 Image source: Instagram screenshot
Rastogi noted in one Instagram post that it was the library's fourth all-ages drag show.
One commenter said Rastogi's "photos are amazing" and "capture just how awesome the show was."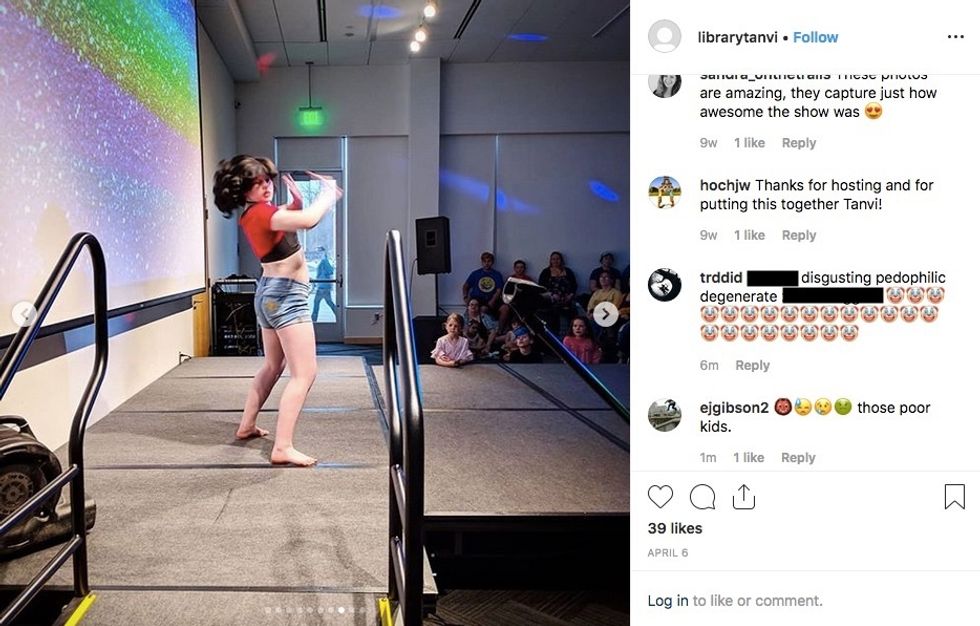 Image source: Instagram screenshot, redacted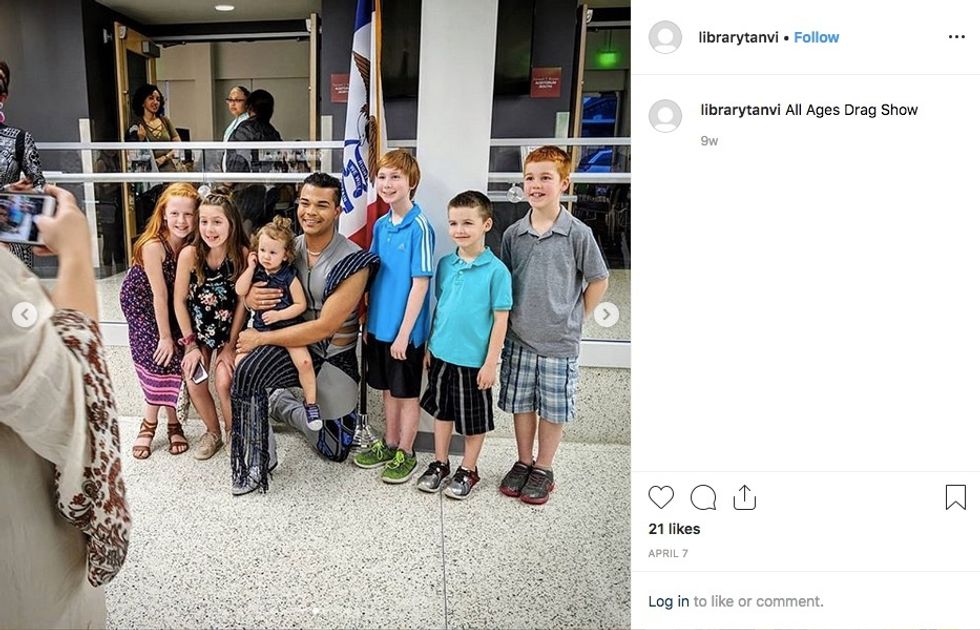 Image source: Instagram screenshot
One performer was a middle schooler
The Iowa State Daily reported that 240 people attended the drag show. The paper added that one performer, Smokey Moon, hails from Ames Middle School and is a "graduate from the Ames Public Library's Camp Drag, lipsynced to 'Here Comes a Thought' by Estelle & AJ Michalka while wearing a Steven Universe costume that included a cropped red top with a gold star on it and a gem tattoo on her stomach. Moon lost her wig but threw it to the audience and kept owning the stage and showed her natural hair."
Speaking of "Camp Drag," the taxpayer-funded camp was held last summer for students in kindergarten through 12th grade — and a local news report showed how the library "is standing up to the haters."
Controversy over Ames Public Library K-12 drag campyoutu.be
(H/T: LifeSite News)