The fallout from U.S. Rep. Alexandria Ocasio-Cortez (D-N.Y.) saying Immigration and Customs Enforcement detention centers at the U.S.-Mexico border are "exactly" like concentration camps has reached someone quite a bit closer to the real thing.
That person would be Dominik Tarczyński, a member of Poland's parliament, who penned a letter Thursday to Ocasio-Cortez formally inviting her to visit Adolf Hitler's concentration camps so she can see "first hand how different" they are from ICE centers.
With this letter, I am formally inviting @AOC to come to Poland,where Adolf Hitler set up the worst chain of concen… https://t.co/91Q9NzJWKg

— TARCZYŃSKI Dominik (@TARCZYŃSKI Dominik) 1561038635.0
"I write to you out of distress in having learned of your recent statements regarding concentration camps," Tarczyński said in his letter, adding that "when someone cheapens the history, or uses it for political point-scoring, we become agitated and upset."
But still he extended "the olive branch of education" to Ocasio-Cortez, asking if she would like to tour "Auschwitz-Birkenau, Treblinka, Belzec, Sobibor, and Majdanek" where millions of "souls were extinguished."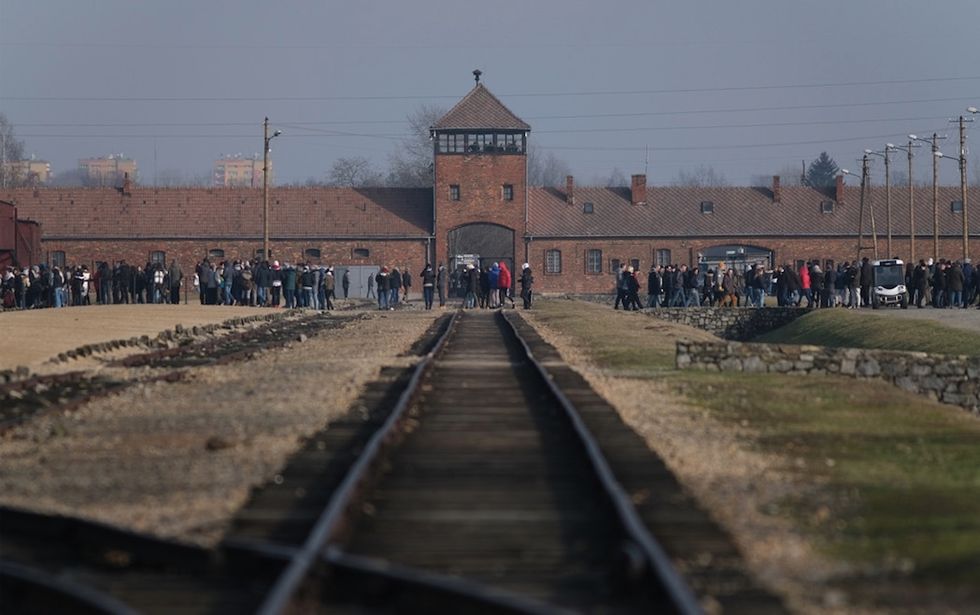 Visitors walk past the entrance gate and original railway tracks, where arriving Jews were sorted between slave labor and the gas chambers, at the Auschwitz II-Birkenau memorial concentration camp site.Photo by Sean Gallup/Getty Images
Tarczyński — a conservative who said he's a "great fan and friend" of America — also urged the congresswoman to exercise "severe caution in attempting to leverage phrases such as 'concentration camp' for political ends. It will lead nowhere good."
Ocasio-Cortez's Twitter page as of Friday morning hasn't acknowledged Tarczyński's letter.

(H/T: Louder With Crowder)