A gun-toting masked man threatened a worker inside a Philadelphia deli Thursday night while his accomplice, also masked, dragged an ATM out of the corner market in the 200 block of West Olney Avenue.
What are the details?
Police said the two men entered the Martinez Deli just before 8:00 p.m. One of them used a black handgun to threaten a store employee, police said, while the other went to the back of the deli and "forcibly removed" an ATM.
Surveillance video captured the moment one of the men dragged the ATM out the front door of the establishment.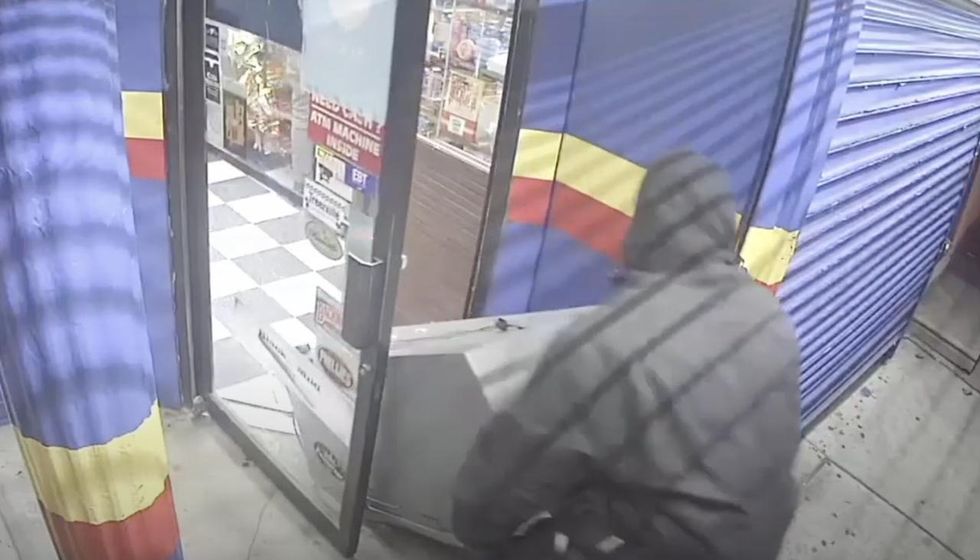 Image source: YouTube screenshot
The ATM was placed it inside a gray 2010-2012 Toyota RAV4 which the pair had parked on the sidewalk prior to entering the deli, police said.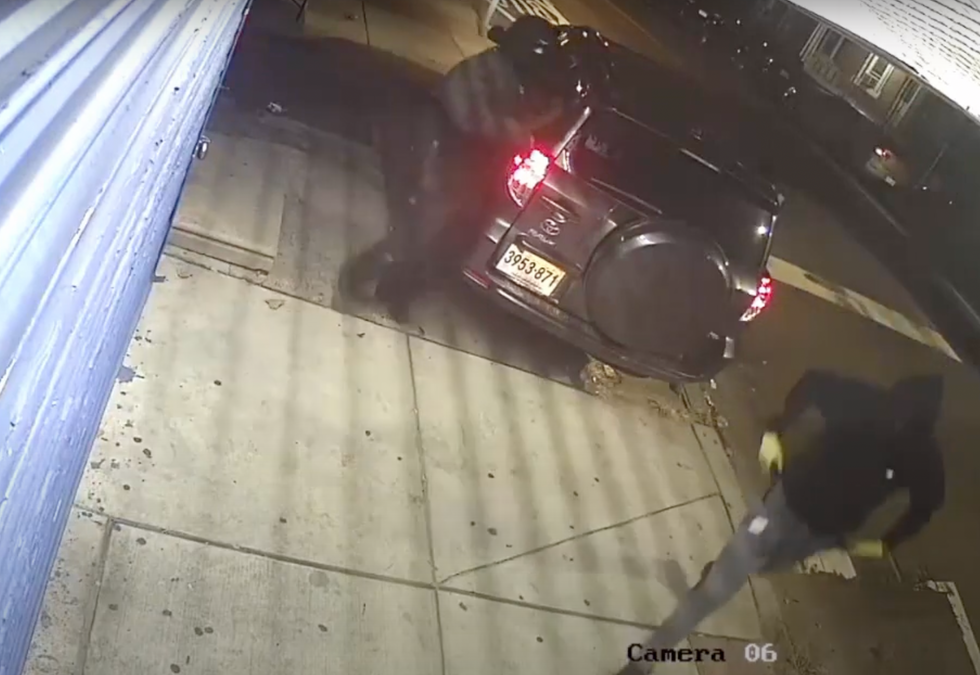 Image source: YouTube screenshot
Video captured an image of the Pennsylvania temporary tag — 3953871 — but police ran a check on the tag and determined it did not belong to the RAV4.
Police said they are working on identifying the culprits.
Commercial Robbery 200 Olney Ave DC 22 35 069347youtu.be
Just another Philly crime
TheBlaze earlier this week wondered if Philly crooks are becoming more brazen amid a report of an armed man who reached into a McDonald's drive-thru window and ripped out a cash register:
Commercial Robbery 4163 Whitaker Ave, DC 22 25 062111youtu.be
Here are a few related news items that may shed light on how brazen crime has become in the City of Brotherly Love of late: