Surveillance video released by Philadelphia police Wednesday shows a quartet of armed carjackers zeroing in on a victim at a Sunoco gas station in the 5900 block of Wissahickon Avenue in the Germantown section of the city around 10 p.m. Sunday.
At least one of the crooks had a flair for the dramatic, hopping out of a white van parked in front of the targeted car — a red 2022 Chrysler 300 — jumping on the car's roof, and pointing a gun at the car's owner, who appeared to be about to begin pumping gas.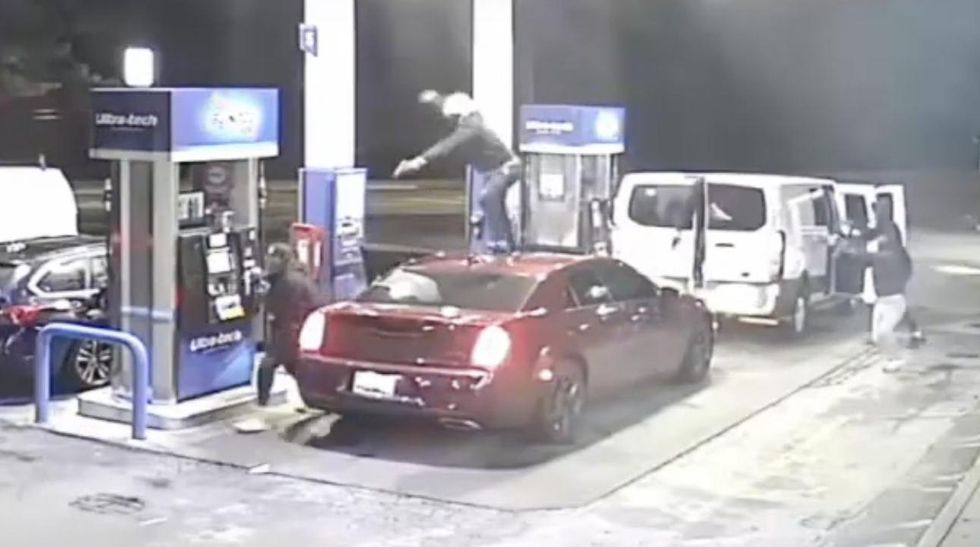 Image source: YouTube screenshot
Three other crooks armed with rifles and handguns also emerged from the van, and all four gunmen chased the victim, who ran into the gas station's store.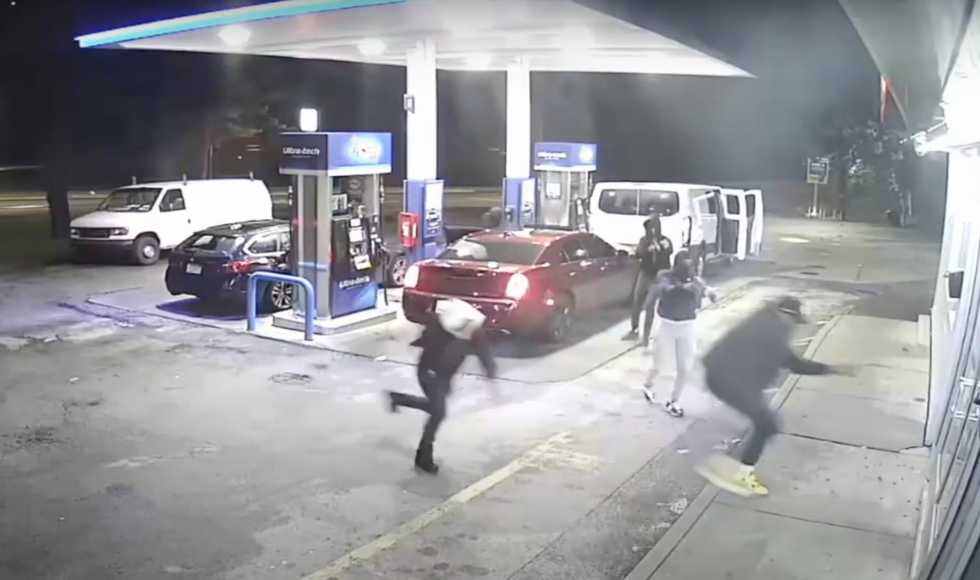 Image source: YouTube screenshot
It isn't clear whether the gunmen took anything from the victim; police did not say anything other than his car was stolen.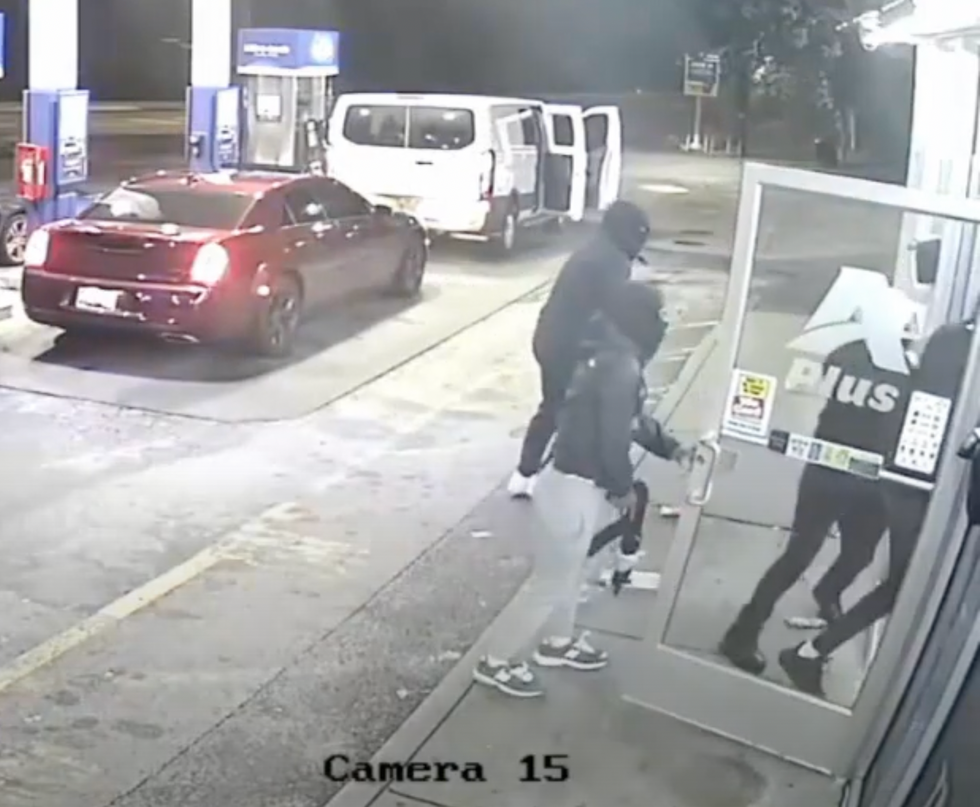 Image source: YouTube screenshot
Video then shows the four gunmen retreating from the store before cutting to a clip of three of them running back to the van, while presumably the fourth gunman drives off with the car.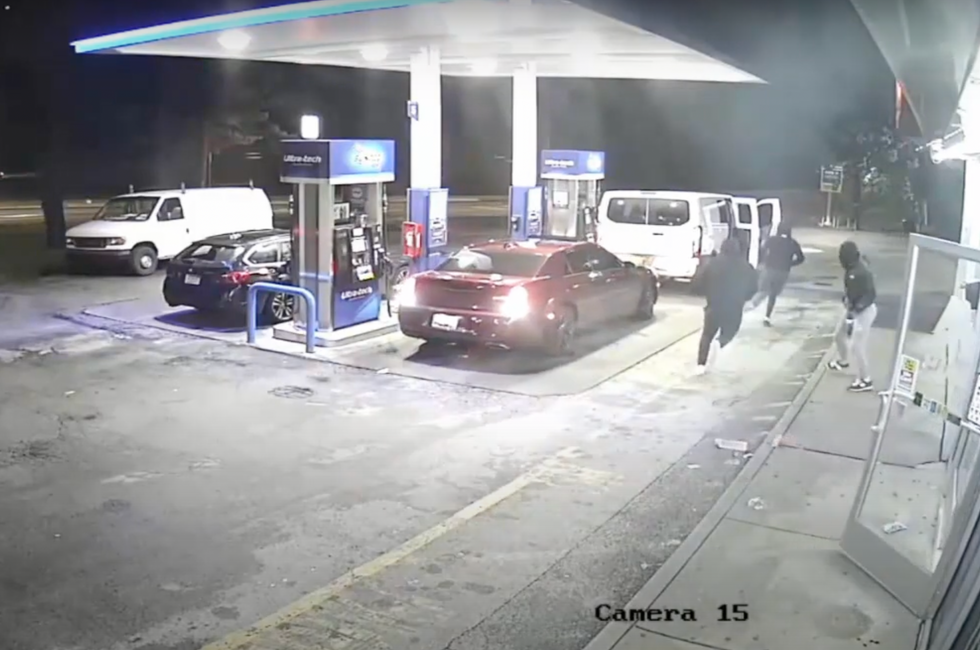 Image source: YouTube screenshot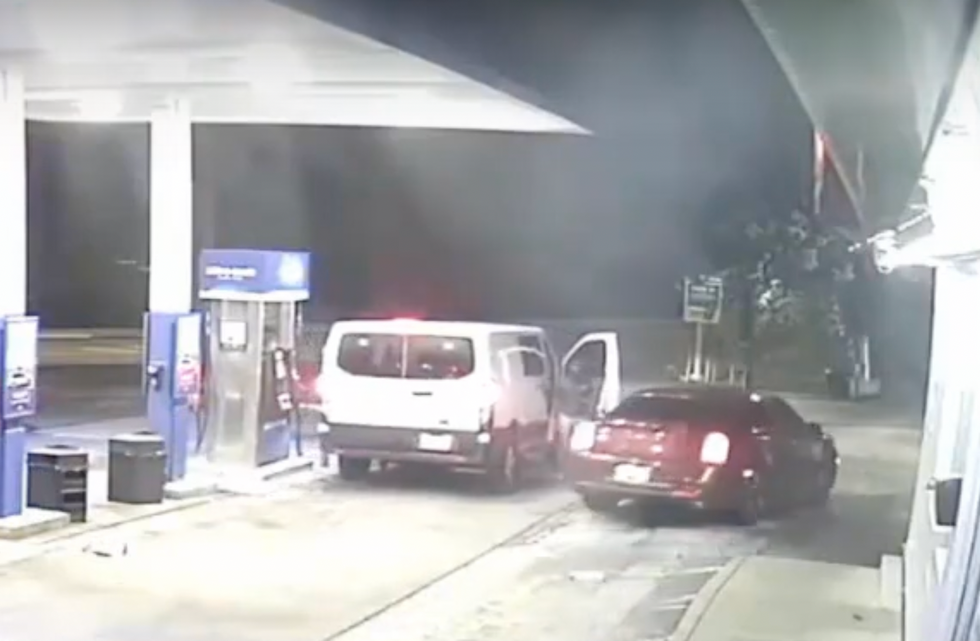 Image source: YouTube screenshot
Police said they are trying to identify the four black male suspects, who were wearing dark masks and dark hoodies. Police added that the carjacked red Chrysler 300 was seen heading south on Wissahickon Avenue, while the white van was seen heading north on the same street.
Here's the surveillance video:
Robbery Carjacking 5901 Wissahickon Ave Dc 22 39 053430youtu.be
'Like something out of a movie'
"It looks like something out of a movie because of that guy jumping on the car," Antonius Mikuriya, who was getting gas at the station Monday, told WPVI-TV. "It's very surreal."
Laura Ward, who lives nearby and also stopped at the gas station Monday, asked the station, "How can you prepare for something like that? You can't."
WPVI added that police are investigating whether the four gunmen know the owner of the carjacked vehicle and specifically targeted him or his car.
No one was injured during the carjacking, the station said.
Philly carjackings have doubled since last year
The station said there have been more than 1,000 carjackings in Philadelphia so far in 2022 — twice the number from last year.
"It's one of the worst crises that we face right now," District Attorney Larry Krasner said during a Monday news conference, WPVI said.

TheBlaze has reported extensively on the city's carjacking epidemic: