A group of black mountain climbers are gearing up to summit Mt. Everest this year with the stated mission of exposing what they claim is the racism and "colonial history" embedded in mountaineering.
Only one black American has ever reached the summit of Mt. Everest, the tallest mountain in the world at 29,032 feet. But a group of nine highly experienced mountaineers could change that in May.
The group, under the name Full Circle Everest Expedition, say they hope to "change the narrative" about black mountaineers.
"I hear 'black people don't do that,' all the time when I talk about my climbing," one member of the team, 28-year-old Rosemary Saal, told the Washington Post. "That only perpetuates the stereotypes. It's important to change the narrative."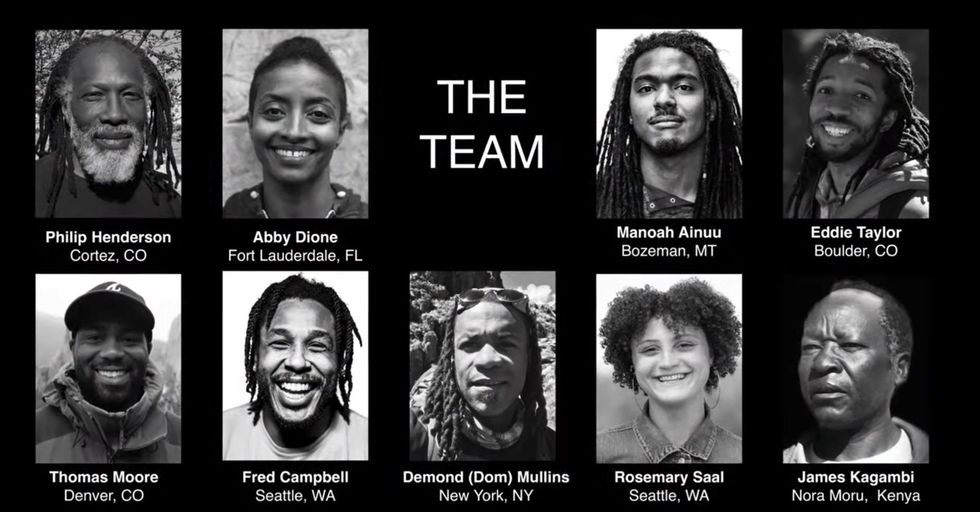 Image source: YouTube screenshot
In fact, Saal said the group wants to tear down what she characterized as "intentional" barriers to mountain climbing for black individuals.
"There's been an intentional lack of access for Black people. When [New Zealand explorer Edmund] Hillary first summited [Everest], black people couldn't even vote in this country," Saal said. "This expedition is all about showing, 'Yes, we can do this.'"
"The expedition is very timely, as I think many brands and organizations are beginning to recognize the colonial history of mountain climbing," Saal also told the newspaper.
Summit Fever - The FIFTY | Mt. St. Elias - Climbing & Skiing a Mythical Mountainwww.youtube.com
Full Circle is crowdfunding the expedition, and the group has raised more than $150,000 of $200,000 to date. The group's GoFundMe page states its mission is to help "reshape the narrative" about outdoors experiences.
"Everest is not the end goal, but just the beginning. Our expedition will reshape the narrative of the outdoors to one that is inclusive and where everyone belongs. Each member of this team has a powerful story to share," the page states. "Together, we speak to many histories, traditions, and ancestries."
While it is true that of the more than 10,000 people who have summited Mt. Everest only 10 have been black, climbing the world's tallest mountain is a dangerous task with barriers for most people.
In fact, after one of the deadliest climbing seasons in 2019, Nepal instituted new rules for mountaineers hoping to summit Mt. Everest. Those requirements included proof of physical ability and experience summiting mountains of more than 6,500 meters.
Considering that multiple people die every season while trying to summit Mt. Everest, it would seem that physical aptitude is the greatest barrier to successfully climbing the world's tallest peak.