The newly released autopsy results for a 24-year-old UCLA grad student who was murdered in broad daylight at a swanky Los Angeles shopping district in January paint a grisly picture.
Brianna Kupfer was working at the Croft House furniture store in Los Angeles on Jan. 13, 2022. Shawn Laval Smith, 31, reportedly entered the store.
At 1:36 p.m., Kupfer sent a text message to a friend that a person inside the store was giving her a "bad vibe," according to police.
The friend did not see the ominous message until about 15 minutes later. Investigators believe Kupfer was killed within 10 minutes of sending the message to her friend.
Authorities said the suspect was in the high-end furniture store for several minutes.
At 1:50 p.m., a customer entered the store and found Kupfer's lifeless body, which was covered in blood.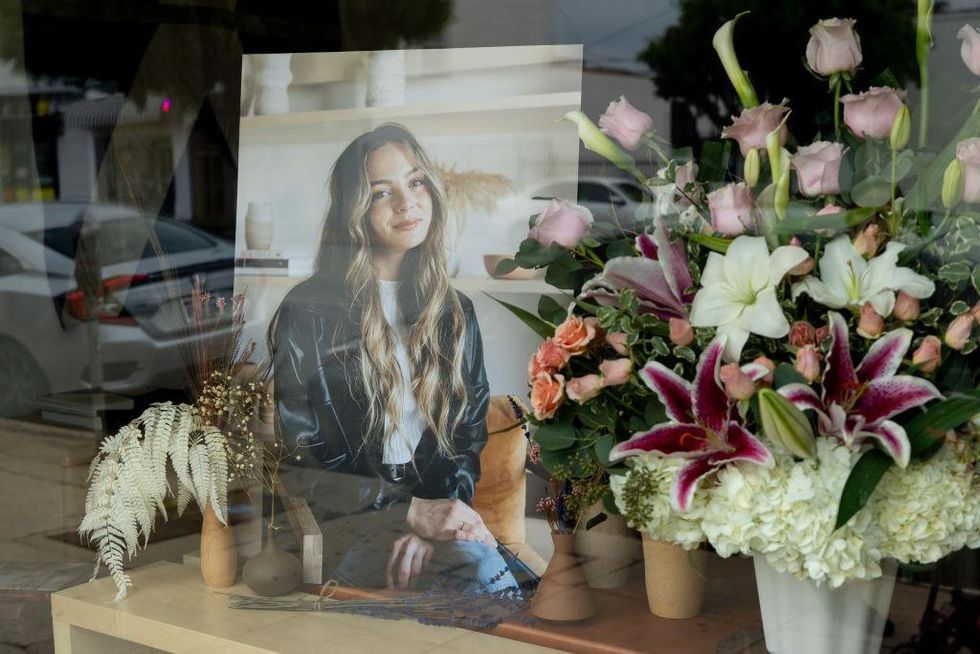 Emma McIntyre/Getty Images
Surveillance video shows Smith visiting other local stores after Kupfer was stabbed to death.

The Los Angeles County Medical Examiner-Coroner's Office released the gruesome autopsy report for Kupfer this week.
Kupfer was stabbed 26 times, according to the autopsy report. The UCLA student was stabbed 11 times in her chest, five times in her left arm, three times in her left leg, and once in her pelvis. She was also stabbed twice in her abdomen, right leg, and right arm, according to the New York Post.
Following a tip, Smith was arrested on a bus bench in downtown Pasadena on Jan. 19, after a massive manhunt.
He was charged with murder and the use of a deadly weapon and faces a life sentence if convicted.
The Los Angeles Times described Smith as a "transient man with a history of mental illness and a lengthy criminal record that stretched from coast to coast."
Smith's extensive criminal record includes gun charges and attacking a police officer.
The Daily Mail reported, "He was out on bail at the time of the murder. Smith had previously been arrested and charged with violent crimes in at least three states."
Los Angeles District Attorney George Gascon – who has often been criticized for his lenient stance on crime – suspended the criminal proceedings against Smith until his office could review the results of the suspect's mental health evaluation, according to Fox News.
On April 9, family and friends of Kupfer gathered at Kupfer's alma mater, Brentwood School. Dozens commemorated Brianna with a memorial walk/run on what would have been Kupfer's 25th birthday.
Brianna's father, Todd Kupfer, told KABC-TV, "We wanted to have a day where we really honored her and appreciate all the great values that she stood for."
Brianna's family said, "In many ways, [Brianna] embodied everything that is great about Los Angeles, and the entire city should grieve over this senseless act. Brianna was a smart, funny, driven, and a kind soul who only wanted to better herself and her community on a daily basis."
Family, friends remember slain UCLA student Brianna Kupferwww.youtube.com