An Arizona-based child psychiatrist says that it's important to raise babies to reject gender roles.
Say what?
Dr. Anna Shier — a double board-certified physician in psychiatry and child and adolescent psychiatry — is a proponent of the burgeoning "theyby" movement, according to KSAZ-TV.
"Theybies" are defined as gender-neutral babies who aren't coerced one way or the other to behave the way stereotypes of their natural-born sexes might.
For example, baby girls are not forced to play with dolls and dress in pink, nor are baby boys forced to wear blue clothing and play with trucks.
You can read more about the parents raising their children as "theybies" here.
Shier told KTTV that from her experience, it's important to avoid pushing children into male-female stereotypes.
"[F]or [babies], unless you tell them that's a boy part and that's a girl part, they won't themselves necessarily know," Shier explained.
"We don't want our children pigeon-holed," she added. "We don't want our children to not be able to be as successful as they potentially could be. So, you know, kids learn the very most in this world from toys that they play with, so if girls don't get to play with blocks or toys that would teach them spacial [sic] understanding or mathematical concepts, then they're missing out on that really important aspect of learning, because they are pushed really more towards dolls, learning how to nurture through that sort of toy."
Shier explained that children typically determine their own genders by the age of 3 — or at least figure out "what gender fits them," according to the station.
"That's just when kids start to have an understanding of what their own innate interests are, and that probably does have something to do with the differences in our brain, but it's hard to say that once we do have," Shier explained. "If we have more gender-neutral families, we may find that that age of 3 to 4 is pushed back a little bit later, because they are given more time to really develop without societal influence."
What else?
Shier added there are only benefits if the child in question — the "theyby," in this case — is able to choose their own gender, or gender identity.
"In terms of what the study showed when they had kids playing with toys they associated with their gender, they were able to recall more about it," Shier said. "They recalled things that the toys can do. They recalled things they might want the toy to do, and those things that were considered outside of their gender, they couldn't really recall as much. They didn't really learn as much from their exposure."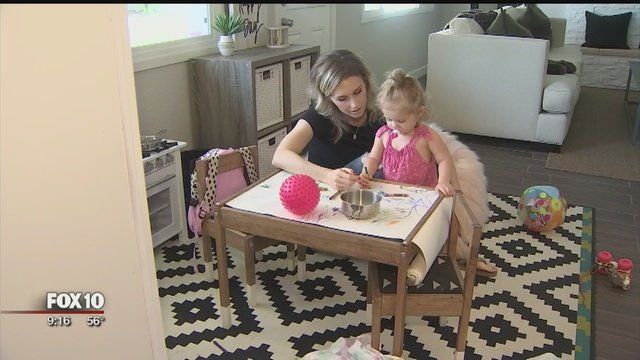 Some parents raising their babies gender-neutralwww.foxla.com