Legendary actor-director Clint Eastwood is known for portraying memorable characters like "Dirty Harry" Callahan and making box-office hits like "American Sniper" — but his right-of-center views are also well documented.
Prior to the 2016 election, Eastwood told Esquire that then-Republican presidential nominee Donald Trump is "onto something, because secretly everybody's getting tired of political correctness, kissing up. That's the kiss-ass generation we're in right now. We're really in a pussy generation. Everybody's walking on eggshells."
He also told the magazine that then-Democratic presidential nominee Hillary Clinton would be a "tough voice to listen to for four years."
Go ahead, make my day

And now with Hollywood heavyweights boycotting the state of Georgia over its heartbeat abortion law, one might say Eastwood has more or less repeated a "Dirty Harry" line — "go ahead, make my day" — in deciding to buck the trend and come to Atlanta to begin work on a new movie.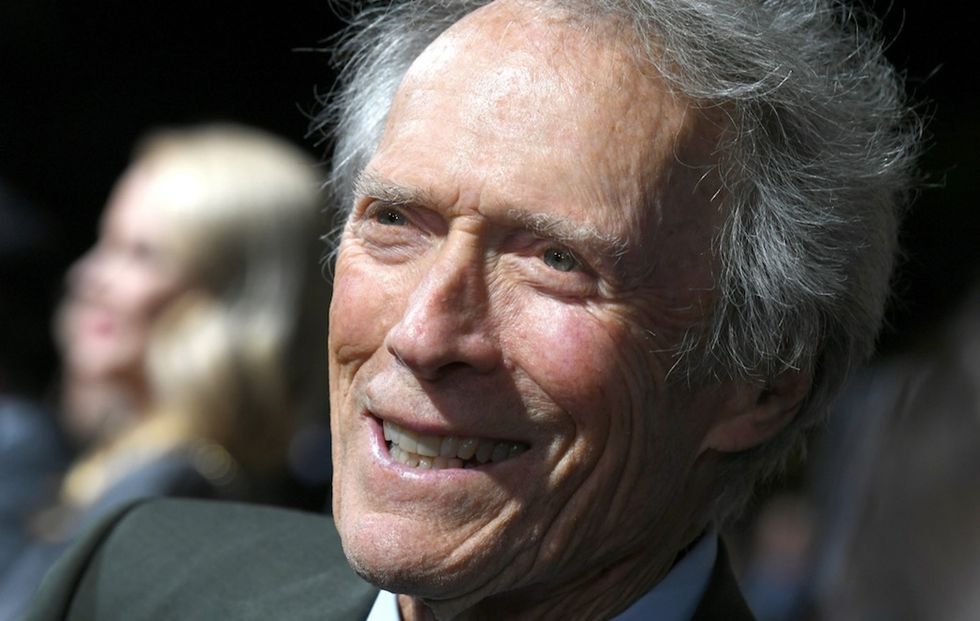 Photo by Kevin Winter/Getty Images
Eastwood will begin production this summer on "The Ballad Of Richard Jewell," WXIA-TV reported.
The project is about a security guard who was considered a suspect in the bombing at the 1996 Atlanta Olympics after he alerted police about a bomb-filled backpack. Jewell was eventually cleared, but his life was never the same. He died in 2007.
Kathy Bates, Olivia Wilde, Jon Hamm, and Sam Rockwell are expected to star in the movie, the station said.
Eastwood also filmed his recent movie, "The Mule" — about a Mexican drug cartel — in several parts of Atlanta last summer, WXIA said.
What's the background on Georgia's heartbeat abortion law?

In March, left-wing celebrities Alyssa Milano, Alec Baldwin, Amy Schumer, and more than 40 other Hollywood luminaries signed a letter threatening to push TV and film production out of Georgia if the state's "heartbeat" abortion bill became law.
Georgia's Republican Governor Brian Kemp signed the bill — which bans abortions once a fetal heartbeat can be detected — into law in May. Kemp then openly mocked celebrities over their boycott.
Oh, and in case anyone's unfamiliar with the words quoted in this story, here's a quick educational moment:
Sudden Impact - Go ahead, make my day - Clint Eastwood as Harry Callahan youtu.be
This story has been updated.