At least 18 states offer in-state tuition for illegal immigrant students, according to the National Conference of State Legislatures.
Sixteen of them — California, Colorado, Connecticut, Florida, Illinois, Kansas, Maryland, Minnesota, Nebraska, New Jersey, New Mexico, New York, Oregon, Texas, Utah, and Washington — do so through state legislation, the conference website says.
Two others — Oklahoma and Rhode Island — offer in-state tuition to illegal immigrant students through Board of Regents decisions, the NCSL site indicates.
Armed with those facts, Campus Reform's Cabot Phillips recently teamed up with itsmikeaye_ to ask University of Nevada, Las Vegas, students their opinions concerning illegal immigrant students getting in-state tuition.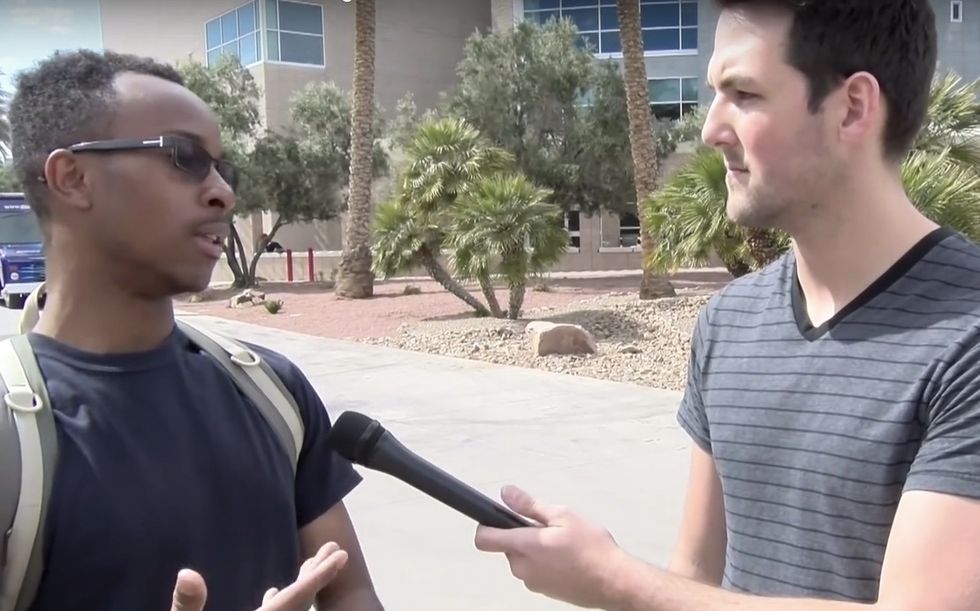 Image source: YouTube screenshot
The reactions were unanimous: Not cool. Here's a bit of what the UNLV students had to say:
"Why do they get to pay less when I've got to pay more?"
"That's disappointing ... because I did quite a bit to earn my college."
"What do you get for like living here all your life legally instead of like coming here illegally? I dunno. I just don't think that's fair."
"I pay my taxes, I pay my fair share ... and someone who comes here illegally ... that doesn't seem fair."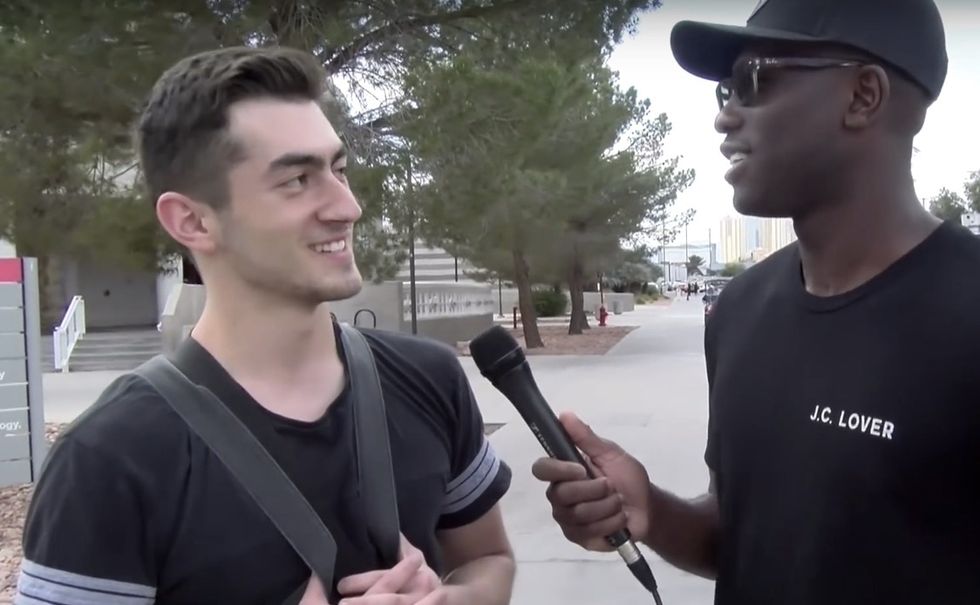 Image source: YouTube screenshot
What's more, several students said they expressly avoided certain colleges because they would've been on the hook for far more expensive out-of-state tuition — which didn't sit well with them, given illegal immigrants might get to pay in-state tuition at some of those schools.
Check out the interviews:
Other schools, states
The National Conference of State Legislatures' website adds that the University of Hawaii's Board of Regents and the University of Michigan's Board of Regents in 2013 adopted policies to allow illegal immigrant students to access in-state tuition. In addition, Virginia's attorney general in April 2014 began allowing in-state tuition for those covered under the federal Deferred Action for Childhood Arrivals, the site also notes.
But three states — Arizona, Georgia, and Indiana — specifically prohibit in-state tuition for illegal immigrant students, the NCSL site says, while Alabama and South Carolina prohibit illegal immigrant students from enrolling at public postsecondary schools.