As President Donald Trump readies to address the nation Tuesday night about the need for a border wall, Campus Reform's Cabot Phillips threw some interesting light on the issue with a recent visit to American University in Washington, D.C., where he recited to students some quotes from "Trump" on border security.
But what they didn't know is that the words Phillips shared actually didn't proceed from Trump's mouth — they came from Democrats.
Among the quotes he read to students:
We should "spend money to build a barrier to ... prevent illegal immigrants from coming in ..." (Hillary Clinton in 2015)
"We simply cannot allow people to pour into the United States undetected, undocumented, [and] unchecked ..." (then-U.S. Sen. Barack Obama in 2005)
"Illegal Immigration is wrong, plain and simple ..." (U.S. Sen. Chuck Schumer in 2009)
How did students react to the quotes?
Given the students were told the quotes came from Trump, they reacted predictably:
"It's divisive ... I think America is a land of opportunity, a place for inclusion."
"I just really think it's kind of hateful speech in general."
"It's just a negative message, like ... when he talks about illegal immigrants, it's ... rude to talk about people like that."
"There are racial biases ... deep embedded in there."
"In a word I'd say it's more jingoist."
"I think his demeanor overall is just unacceptable."
"I think just the way he's referring to people across the wall is very dehumanizing."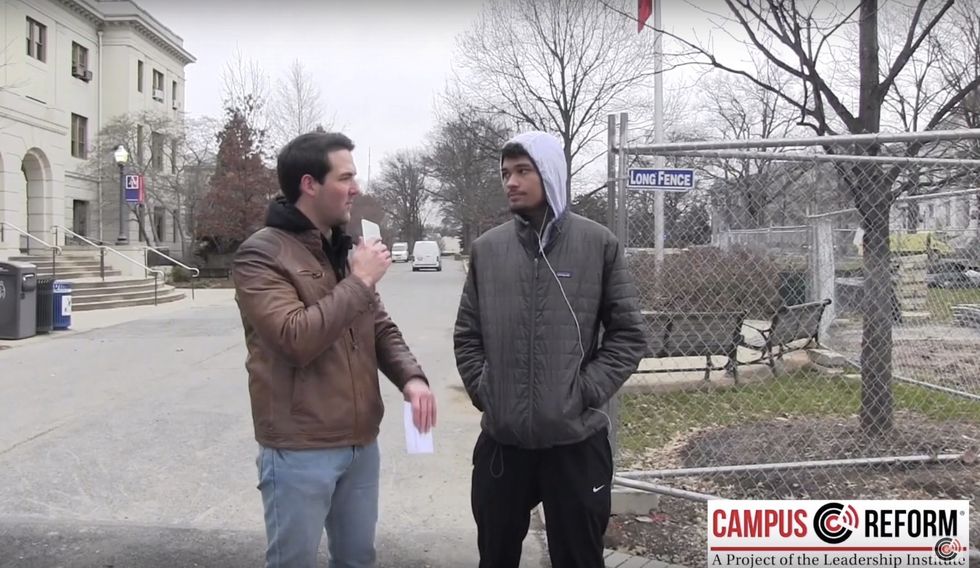 Image source: YouTube screenshot
How did students react when they learned prominent Democrats spoke those words?
Suffice it to say, the students were taken aback by the revelation regarding the quotes' origins.
To see it all unfold, check out the below clip: