Police in the United Kingdom are threatening to hand out £200 fines (about $275) for those who dare venture outdoors to enjoy the recent snowfall that reached half a foot in some places, the Mirror reported.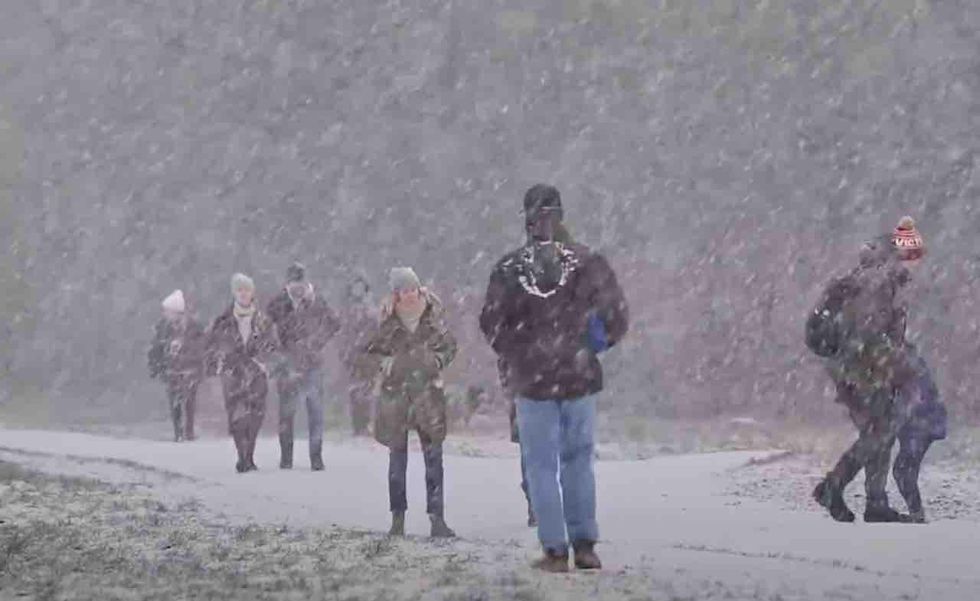 Image source: YouTube screenshot
And sledding or snowball fighting? That'll earn you a ticket from the sheriff of Nottingham, mate.

What are the details?
The paper said the snowfall attracted large outdoor crowds over the weekend, but police in London, Surrey, and Wiltshire warned winter revelers to not disobey COVID-19 lockdown rules even with members of their own households.
Cops in Swindon broke up a Sunday sledding soiree of 200 people at Coate Water Country Park, the Mirror said, and Surrey Police handed out £200 fines to two carloads of men "out looking at the snow."
The paper said Home Secretary Priti Patel and police have vowed to "get tougher on people flouting rules aimed at curbing the spread of the disease and saving lives."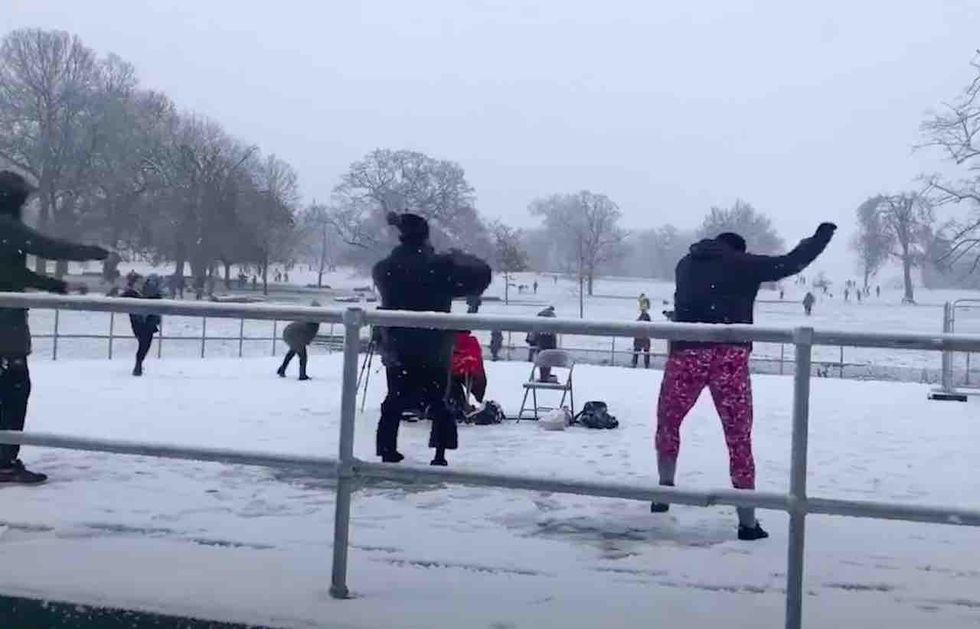 Image source: YouTube screenshot
Government guidance says citizens can leave their residences for exercise but only once daily, the Mirror noted, adding that approved forms of exercise include but are not limited to running, cycling, walking, and swimming. When others are around, people must stay two meters apart from all those not in your household, the paper added.

Alarm bells ringing
"We are currently responding to reports of about 150 children and about 50 adults gathering in the Sevenfields area of Swindon and concerns have been raised that they are not abiding by the coronavirus guidelines," Swindon Police wrote Sunday on Facebook, the Mirror said. "Please do not gather in large groups — you are reminded that Fixed Penalty Notices may be issued to those who do not abide by the regulations. We are in the midst of a pandemic and failing to socially distance and wear face masks could aid the spread of the virus."
Wiltshire Police Inspector Louis McCoy on Sunday wrote, "I don't want to be dealing with [sledders] and snowball fights. There's still a lockdown on. Think about it; don't be tempted," the paper reported.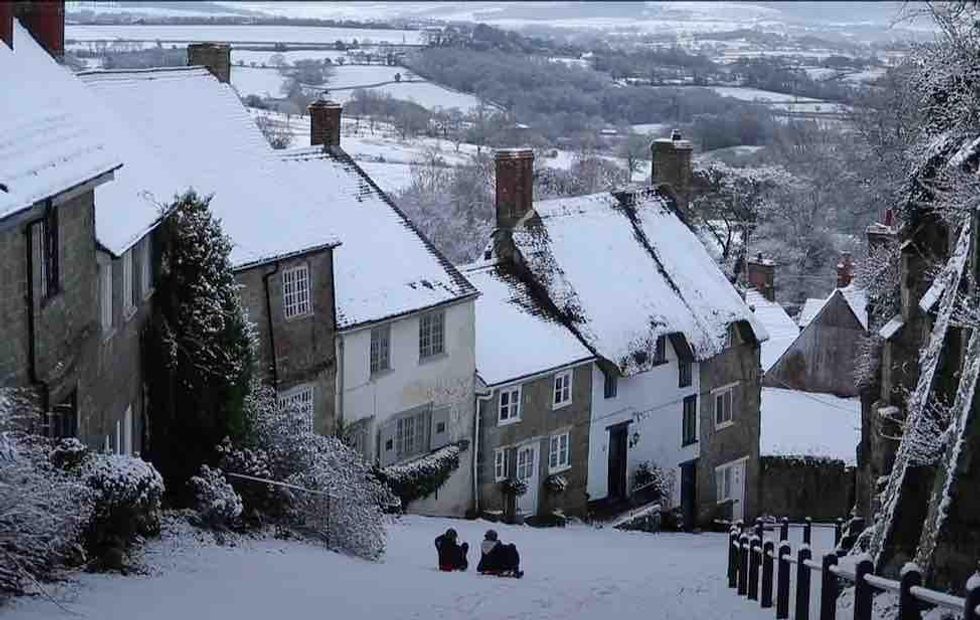 Image source: YouTube screenshot
The Surrey Police Roads Policing Unit said it fined two carloads of men who were out for a drive to and said they were "looking at the snow," the Mirror said.

"We stopped two cars that were traveling in convoy with each other in Guildford," the tweet read, according to the paper. "The cars contained four men, all from different households ... Four £200 COVID fines issued."
Surrey Police also tweeted: "We are currently receiving lots of calls and reports relating to snowballs being thrown and people outside [sledding]. Enjoy the snow today, but please don't involve other people, particularly more vulnerable residents. Please stay safe and remember that COVID regulations do still apply," the Mirror said.
Derbyshire Roads Policing Unit said it handed out fines after a family's car spun into a ditch, the paper reported, adding that "3 police cars, 2 ambulances, 1 doctor car, and 2 fire crews" were called, and that "tickets were issued."
The Mirror said officers in Merton, south London, wrote: "Sorry to be 'that grumpy relative,' but with the snow coming down the way it is, please drive carefully. And if you're going to have a snowball fight, please stick to your bubbles. Also do not eat yellow snow."
Not everyone took it well
There was some pushback against police interfering in the fun — and some figured officers might have better things to to:
"Any chance you could use the time when you're not stopping snowball fights and [sledding] to find my stolen car?" one person wrote back, the Mirror said.
Another asked, "So is taking the kids out sledging not exercise?" the paper noted.
"Do you think maybe it's about time the police stopped disgracing themselves by enforcing laws that don't actually exist?" another person asked, the Mirror reported.
UK enjoys blankets of snow ahead of wet weather returning youtu.be